Hi everyone,
It's been a while since I've updated people on the project. Yes, it's still going, but we've been busy moving over to Unreal Engine 4. I started messing with UE4 on the side, and found it's vastly superior in many ways. On top of that, CryEngine 3 has been making development difficult, ever since they moved to Steam for their EAAS, where you have little control over the engine version. There were also several features like bullet penetration, player controls, weapon systems (jamming, fast reloading), and more I couldn't get working well in CryEngine.
So far, I've got a lot of the coding done, including several weapons, the hunger, thirst, and sleep system, and the inventory is more or less finished as well, although I still need to add a couple more items. On the art and level design fronts, things are pretty weak though. I'm focusing on getting the core gameplay elements working in the prototype level, then will move on from there when I'm satisfied with the way things are.
Changing engines has been no small task, and will set the release even farther back. It's a lot of work to re-import assets for UE4, but with the option to buy from the marketplace, some simple props may just be purchased to save time, since it's so affordable. But as I always say, I'd rather wait and release a quality product that rush and release an Air Control.
I've uploaded a video of my ballistics system with the AK-47, feel free to go see it. I'll also be uploading more screenshots and videos as the project gets more final art added in, and less placeholders. Below is a screenshot of the ballistics system penetrating 3 sheets of wood before coming to rest in the rock wall.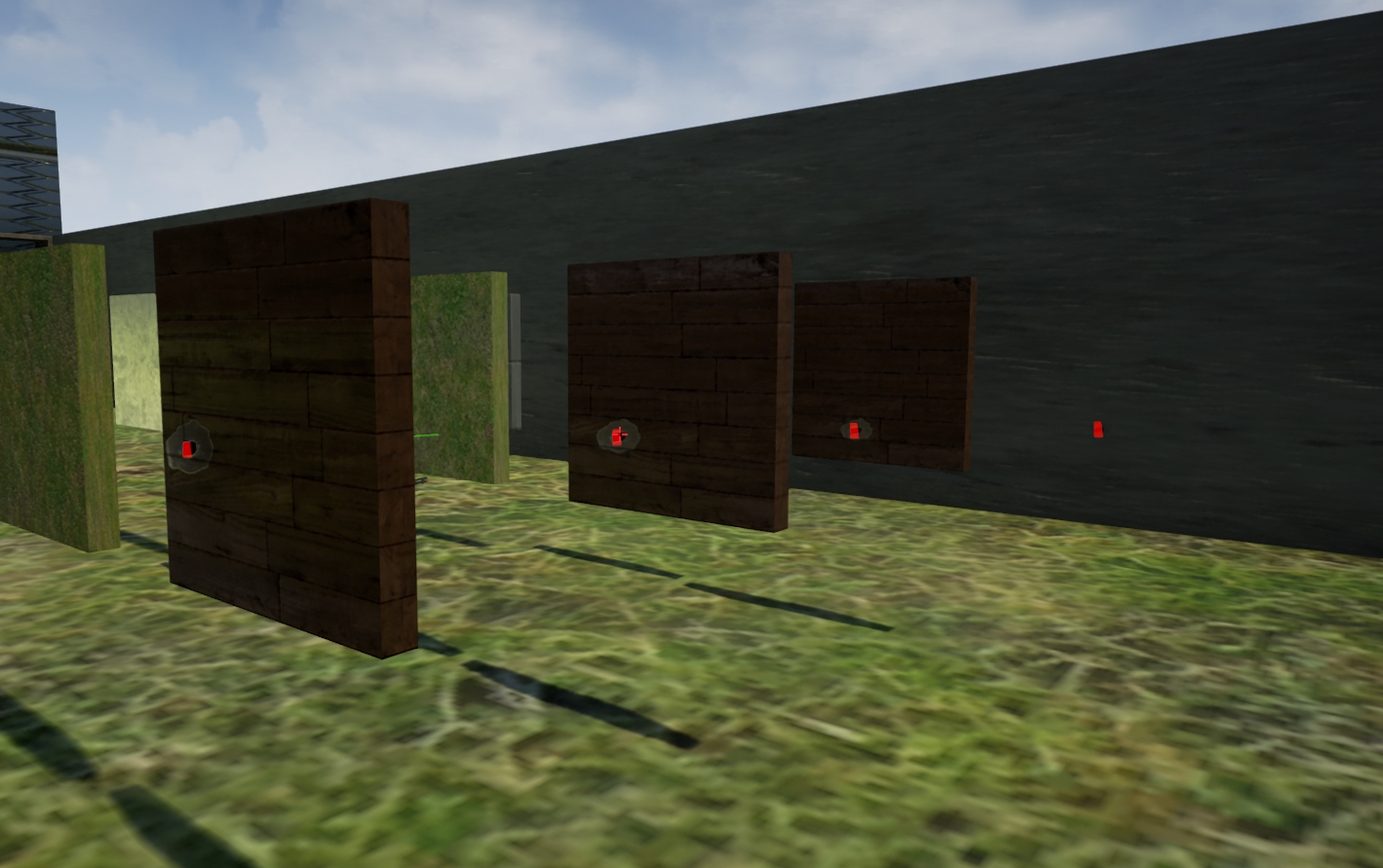 Thanks again for the patience and continued interest in the project,
Adam