Though virtual reality is excellent at putting you in the shoes of a human being and presenting the world from their perspective, it's the less-explored perspectives that are often more initially interesting. Third-person games such as Edge of Nowhere and Lucky's Tale have us assume the disembodied role of a camera, but newly announced VR game Into the Black personifies its own third-person camera as that of a spirit guide.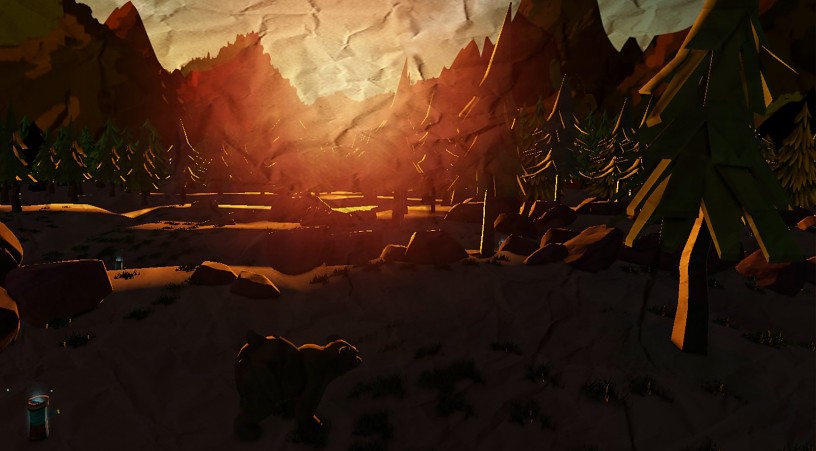 You'll be watching over the animals of Yellowstone National Park during the Yellowstone fires of 1988. Specifically, you'll be looking after a grizzly bear and a red fox. The two animals will need to co-operate in order to survive, because it's not just the fires that they have to escape from; the blaze has driven them into the territory of dangerous wolves native to the park.
Twitter.com
More behind the scenes looks at the development of Into the Black can be seen over on the game's official Twitter account. Into the Black is currently in development for the Oculus Rift, and will be released episodically – though there's no current release date for Episode 1.