You can now find and equip items from the battlefield to both improve your stats and create unique effects on the field! As of right now there are 3 equipment slots available per hero, the ammo slot, Defence slot and Affect slot.
Whats been added?
Equippable Items!
Power-ups are now permanently in-game
Added a new world containing 46 new levels!

Items in the Affect slot can do anything from spawning guardsman on the field to actively repairing your castle during battles. The Affect slot is essentially a unique passive affect. For example if you equip the mages guild in this slot then they will automatically cast spells to defend you during battles.
The ammo slot is mainly about increasing your damage, some items can modify other stats too however so you can mix and match items to increase the stats you want increased, the same goes for the defence slot.
As of right now there are two rarities of items, common and rare. Rare items can be identified by the animated stars hovering over the items in the inventory screen. Rare items tend to combine the effects of more common items while others are completely new affects.
The inventory is shared between all your heroes and you're free to equip them with any items you find that they can use. You will however have to unequipped an item off one hero for another to use it.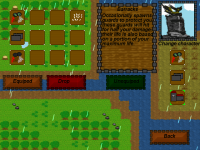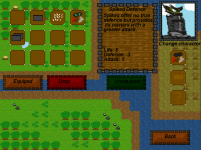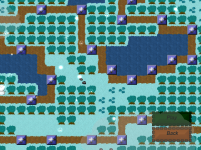 As always you can Follow us on Facebook or twitter:
Facebook.com
Twitter.com