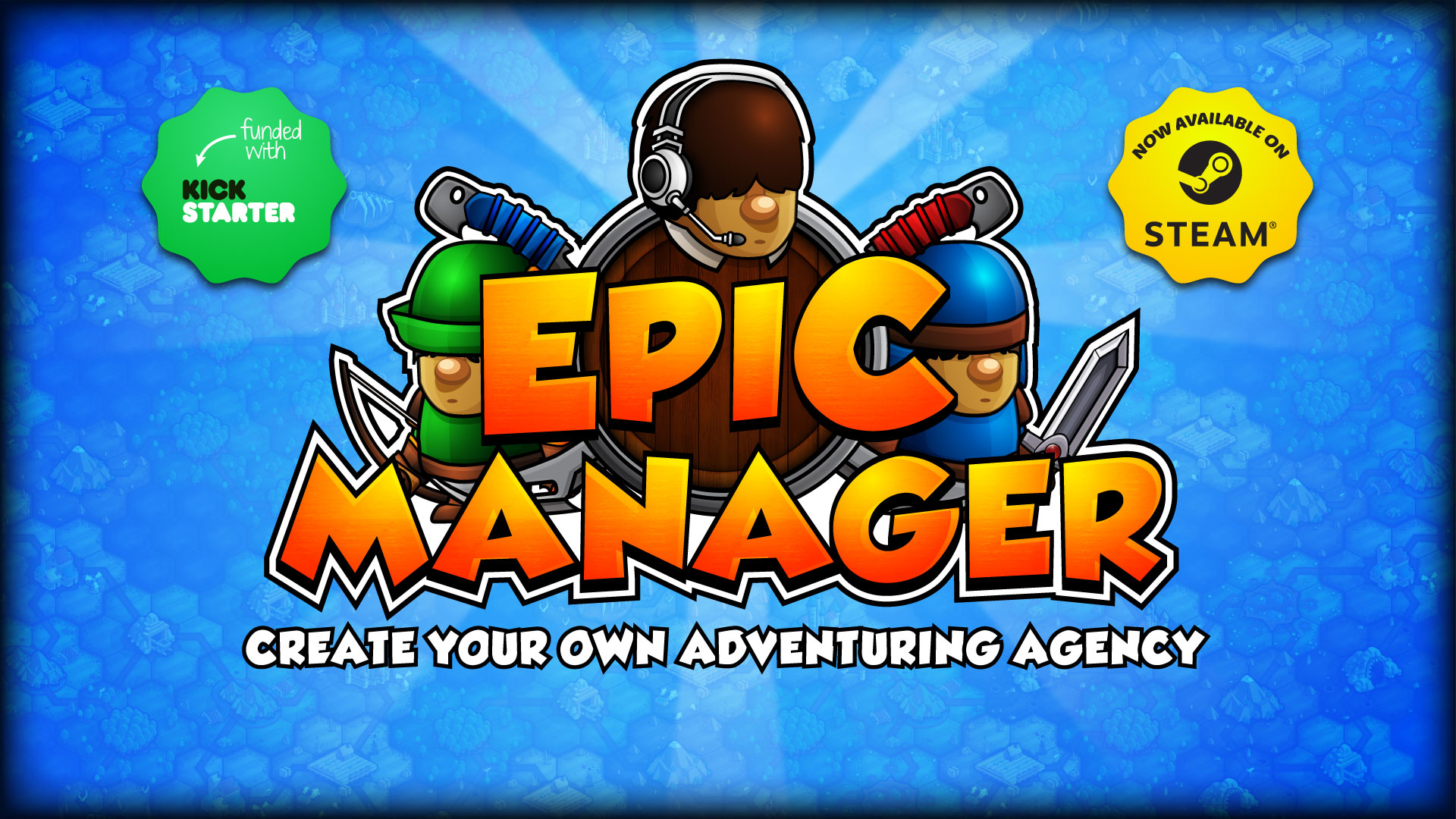 EPIC MANAGER : Create Your Own Adventuring Agency
Now available on Steam Early Access!

Greetings everyone!

We're very excited to announce that ManaVoid Entertainment's first title, Epic Manager, has finally landed on Steam Early Access!

Epic Manager is a unique crossover between Sports Management, 4X and classic JRPGs. Experience an addictive "one more turn" mix of tycoon strategy, roguelike elements, roster management, combat and character progression, all rooted in an epic yet light-hearted fantasy setting. Rated 'E' for EPIC!
A Unique Mix of Fantasy RPGs, Sports Management, and Tycoon games!

Epic Manager offers a colorful mix of roster management and character progression found in titles like Football Manager or Final Fantasy Tactics, narrative choices & consequences in the beloved tradition of gamebooks series Choose Your Own Adventure, the epic scope of a D&D campaign or a Lord of the Rings novel and the humoristic tone of The Princess Bride, all in one awesome package!

Following a successful Kickstarter Campaign and recent Closed Alpha phase, our small but dedicated four-man indie studio (based in Montreal, Canada) is very happy to release Epic Manager to a wider audience through Steam Early Access!
Official Early Access Trailer
We hope you will enjoy discovering more about the game, and remain at your disposal for any questions or comments you might have.
We wish you the all best,
-The ManaVoid Entertainment Dev Team