Hey there, good looking people!
Our new post has some more art for you! This time we have our main character, Magnus, in his (almost) full glory. We have his sprite and his walking and jumping animation to show you.
Firstly, his sprite, which was mostly inspired by magician's attires and partially in the game Pinstripes, ended up also having some "Le Petit Prince" vibes giving him a friendly but perplexed look.
Magnus has magician's clothing, as it was mentioned above, with a long coat, gloves, and a tie. His facial features are what give him that "Le Petit Prince" resemblance, especially his hair,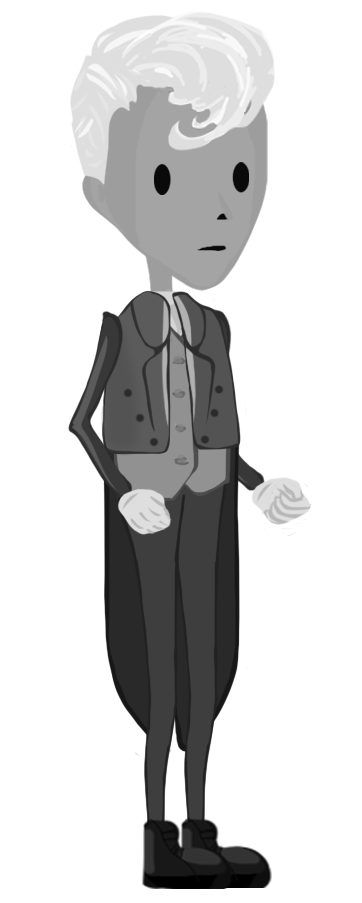 Here we have the walking animation, which was created in Spriter. Our character will be mainly jumping from platform to platform but he also has to walk a bit, of course.
And last, but not least, we have the jumping animation, which will be a focus of the game, the jumping part, not the animation. Speaking of which, we hope to be able to show you some more programming soon, not platforming but some combat mechanics.
We hope you are all safe and sound.
Stay tuned for more posts!
Follow us at
Twitter: @nigh7maresgame