I kinda played around the idea of having only one source of energy and taking everything from it, when you attack, when you move... The problem being that the healer was getting too important so i threw that away. (More on my tumblr)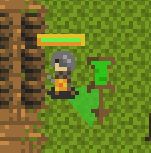 Second take at finding an energy mechanic, here i'm just allowing players to exchange their energy betwean eachother, if you are dying and the healer doesn't have enough energy to heal you, you could potentially give some of yours to him. (yep, this energy bar is a pixel art heresy).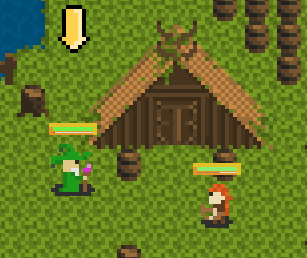 Worked on some simple visual feedbacks for the skills selection.