Hello everyone,
we have released two very important updates, made to simplify and improve the gameplay.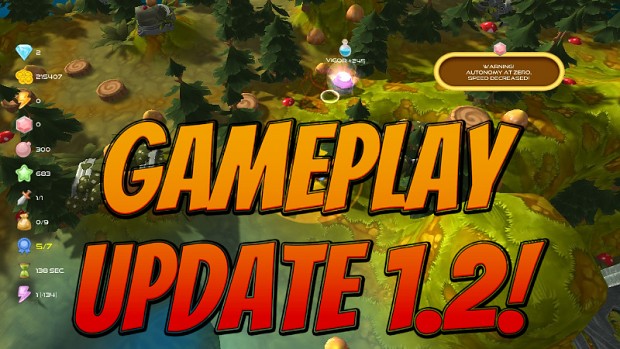 New platform management
Now the position of the platforms with the generators has been improved, and the annoying large holes that were under the structures have been eliminated.
By this way it is much easier to achieve the mission objectives!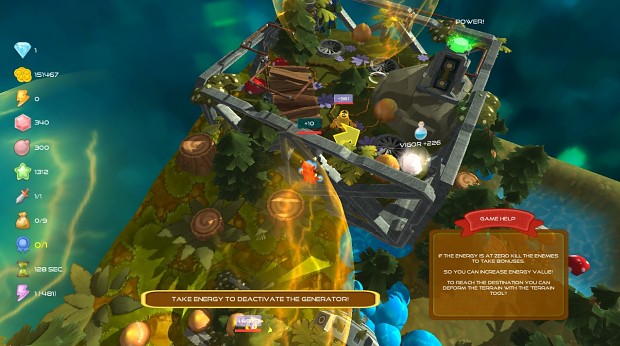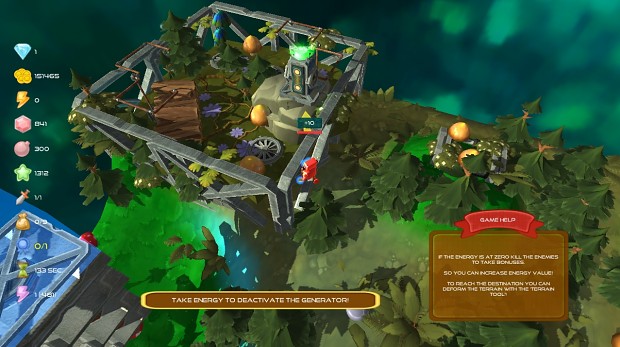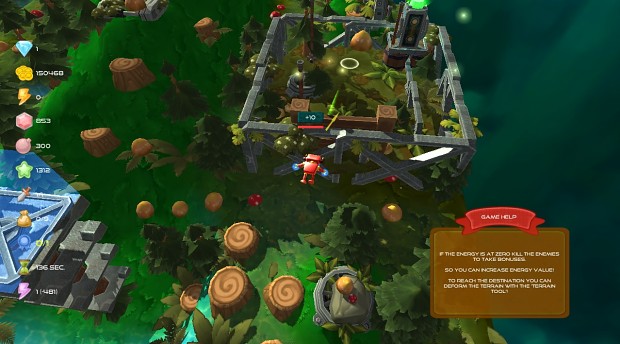 New management of the VIGOR
The collection of these fundamental Vigor objects will now simply increase the speed of our hero, but will not decrease performance during the mission.
If the autonomy of the robot is at zero, then the speed will return to normal.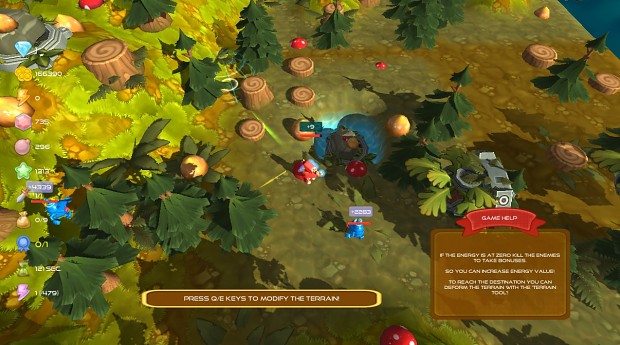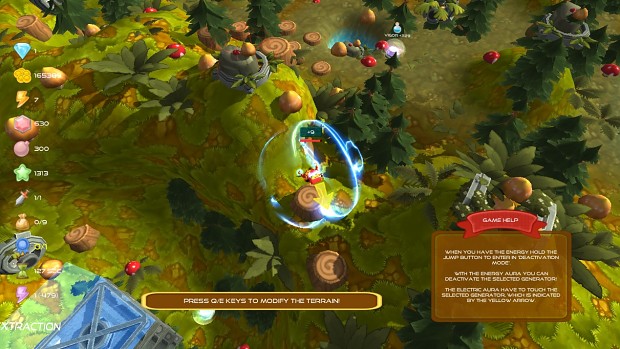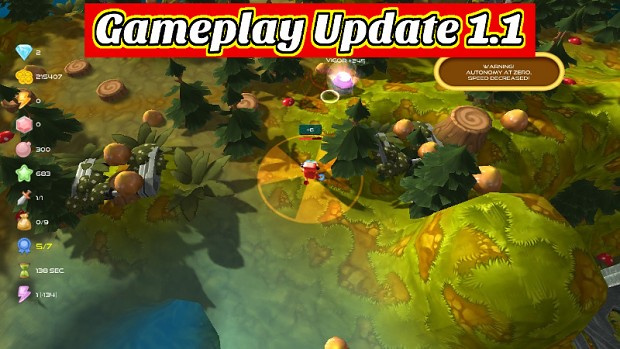 We have simplified the gameplay and greatly improved the interface of the game during the missions.
Now the game-loop is much clearer and more fluid.

The aim of the game is to deactivate all the generators to pass the levels.
Kill enemies --> Take ENERGY bonuses --> Deactivate the selected generator through the energy aura --> Deactivate all generators in the level --> Return to the extraction point to win!
You can also modify the terrain to reach the targets of the missions!

Controls:
Mouse/arrows --> Move
Fire1 key --> Shoot
Hold Jump key --> Enter in trace mode/jump
Esc key --> Pause game
F1 key --> Tutorial
Tab key --> Select weapon
Q,E keys --> Destroy/Add terrain at selected position

To enter in 'deactivation mode' and to deform the terrain, you need energy.
This energy can be earned by collecting the many bonuses that appear every time you kill an enemy!
The energy decreases every second.
Take the VIGOR objects to increase the AMMO and AUTONOMY.
Take the 'health items' when you turn off a power generator.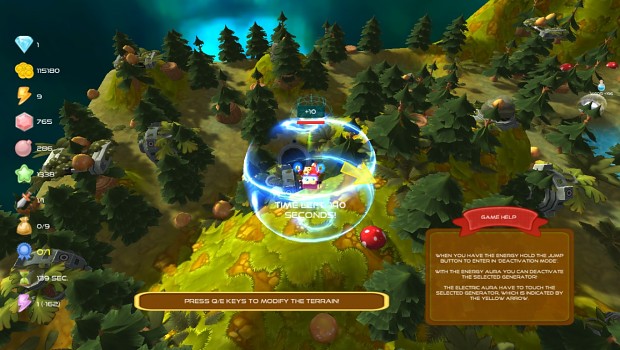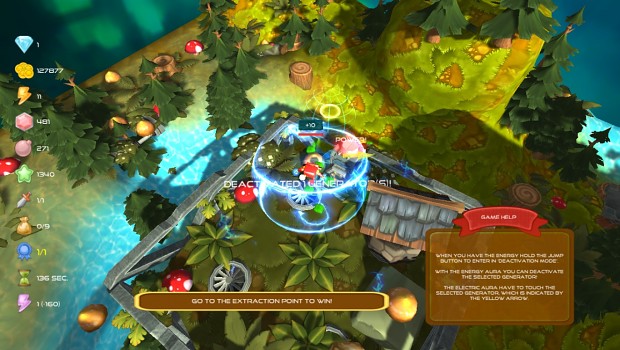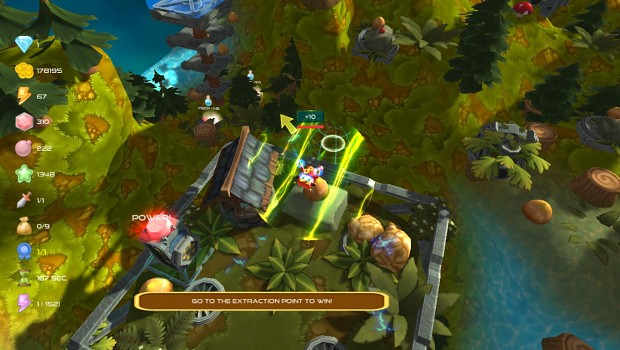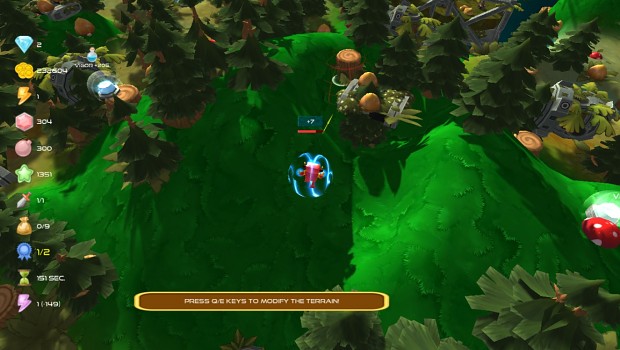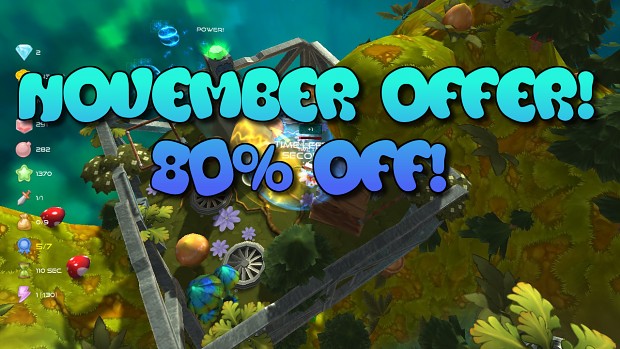 We are pleased to present our first November offer, made to start promoting our game.

This offer will last until mid-November!

With this opportunity we have released two very important updates, made to simplify and improve the gameplay.