Hello Community,
Emma has been Greenlit after barely 13 days on Greenlight and we are on our best way to release the game in december 2015!
In the last 2 months tons and tons of new stuff has been added to the game, starting with mini bosses which can be randomly encountered throughout the game, for instance The Beholders which can be found in the episode 2: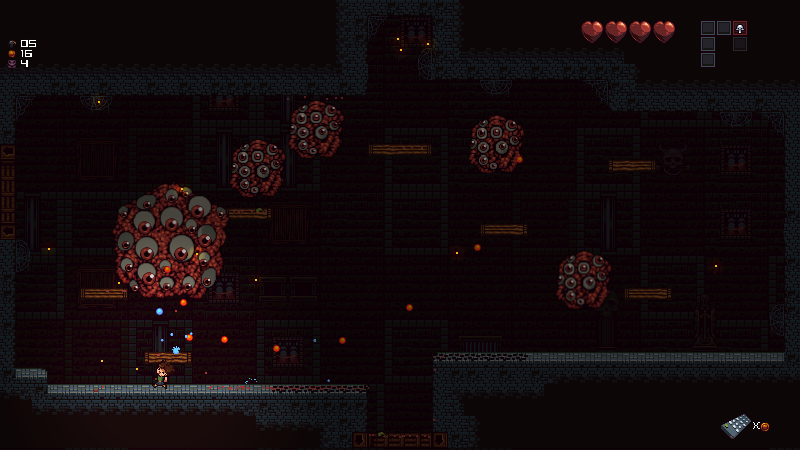 Another important addition was a complete rework of activated items, which now are activated by coins which Emma can collect in the depths, this is also strongly connected with the shops - last weeks I've added shops to Emma, so you can balance your run to some extent by buying damage herbs, health, items or other pickups:
Another thing which took me quite a bit of time to do, are light effects, they are really small, but I think they add a bit to the mood and atmosphere of the game, you can see an example in the above screenshots (them little lightbugs).
The game has some depth since I've added random secrets to it, now there is some wiggle-room on how to play the game 'well', since different players might use different strategies when it comes to detectint the secrets (since you there are some ways to detect them). When you learn of a secret, you can do the following and collect the precious loot: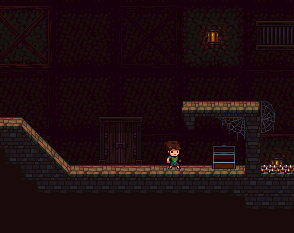 I've wondered how to underline the state of really low sanity level and have come up with below effect: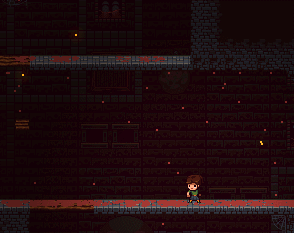 There are also tons of other non-mentioned stuff developed recently (new boss, more mini-bosses, new rooms, lots and lots of testing and balance changes and more). Hope you guys and gals like how the game is shaping and if you do, expect the full release next month, also we will be making a new updated gameplay trailer this month, so stay tuned!:)
Win 1.03

Mac 1.03

Linux 1.03


[Old] Dev game play video july 2015 - Indie DB
You can find Emma's demo in the download section however it is quite outdated and we will be making updated demo next month as well.
cheers,
Bartek