Saving the Earth, a mission to which we are all committed.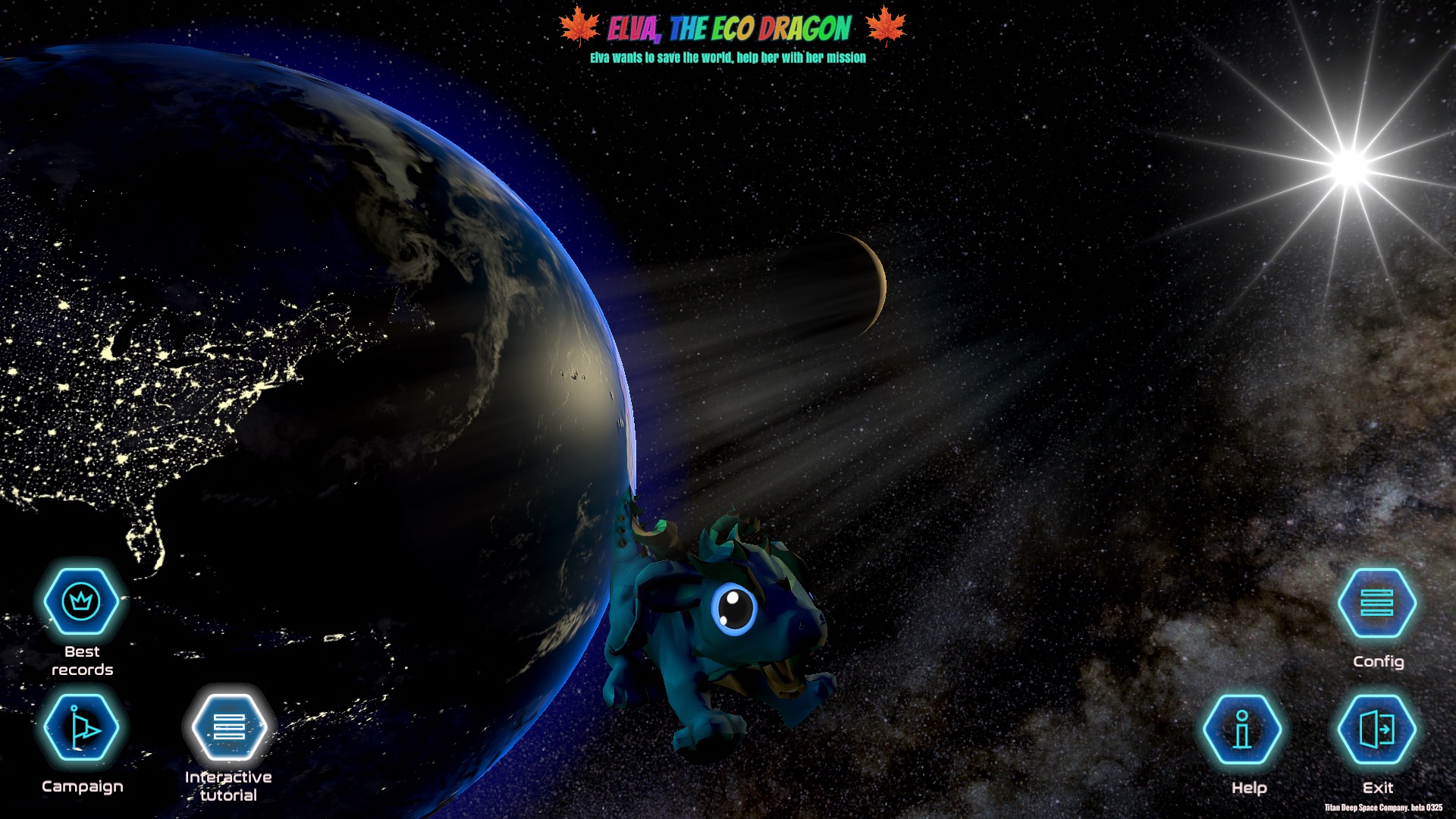 To accomplish the missions of the game we'll have to help Elva with the different challenges that she'll be facing, like cleaning some areas, recycling standard waste and toxic waste, planting trees, obtaining paper, changing plastics for papers, cleaning the seas and freeing animals, and even cleaning the space and the Moon in the last missions.
All in a context of bright colours, vibrant sounds, and above all, perfectly adapted to people of all ages. There is no violence of any kind, the biggest being a machine that cuts down trees and that we have to stop. But even so the effect is made so that it does not represent any problem.
But maybe the best will be a little faq with questions and answers.
1.- What is "Elva the Eco Dragon"?
Elva, the Eco Dragon is an indie game for PC (Steam), macOs and Xbox One that wants to encourage people to learn the importance of recycling and cleaning our world. The game is focused for children and youth, and all the family can enjoy a good time cleaning different areas with different challenges.
2.- What are the technical specs?
We are building the game so it can be run in mid and low computers, but with an increase in graphics with high computers. In general 8 Gbs of RAM and 1 Gigabyte in a disk is enough. An Intel Iris 4400 is enough to to play the game. You can configure resolution and quality of the game. You can play with keyboard/mouse and pad (Xbox One and PS4 and compatibles).
3.- Why is the game being released on early release?
Because we want the feedback of the people. But the game will be out with three initial areas completely finished. When we say finished we want to say that all the features in the manual, tutorial and videos are real from the actual game. We have lots of features to be adding too. But you receive a complete game that starts, plays, and finishes correctly.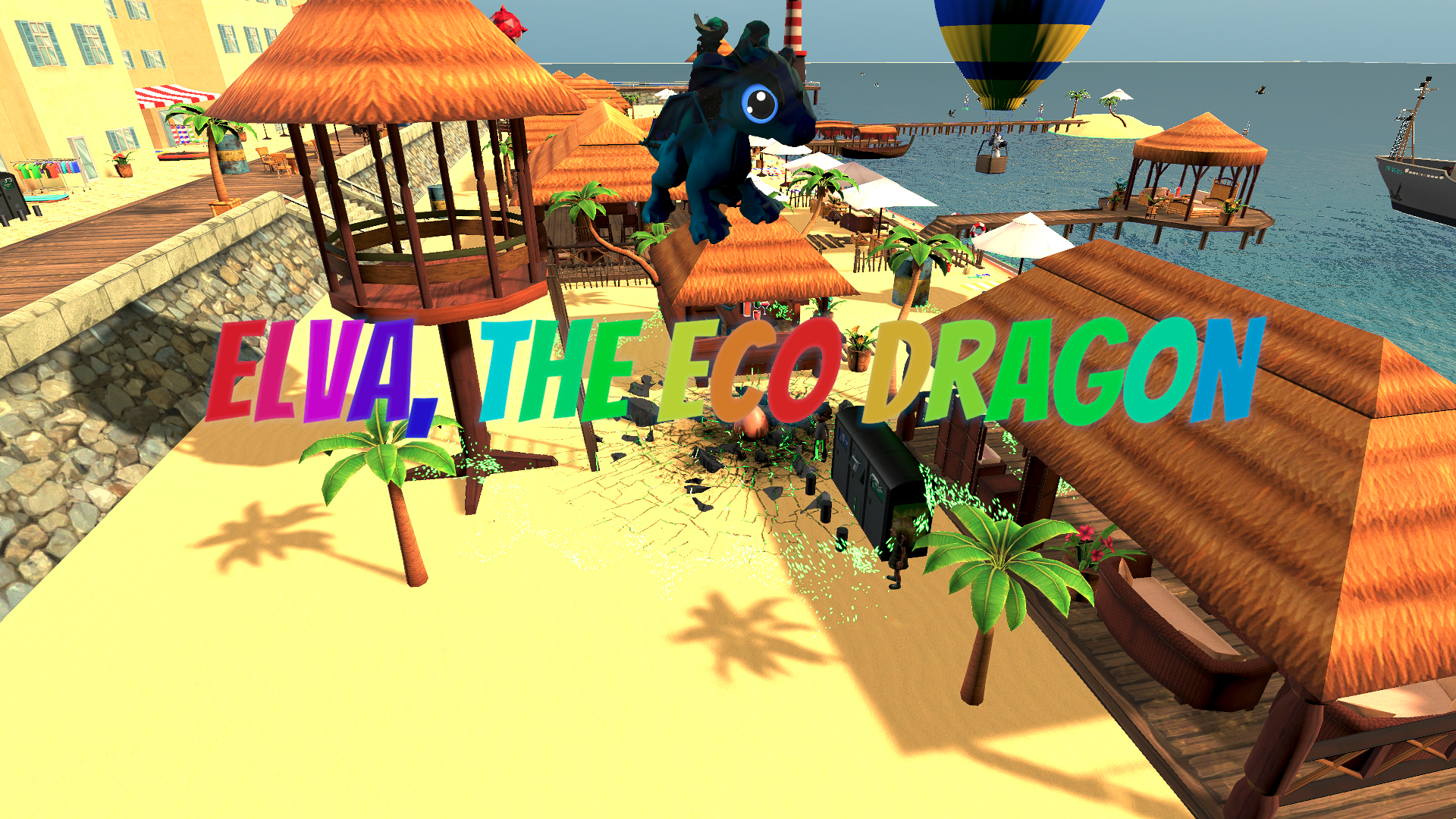 4.- Which are the areas or scenarios?
Initially there are three ground scenarios, one of them with sea too. Beach, City, and Mountain. Some days later there will be a fourth scenario in a city, but maybe we'll include it in the release game. We are developing a scenario that develops almost completely at sea cleaning the oceans and saving dolphins, whales and other animals. One scenario will in in space, cleaning the debris floating around the Earth. And even another one on the Moon, cleaning the debris of the people who lives there.
5.- Can schools and other centers get steam keys for education?
Yes, the way of doing this is sending us an email and explain to us the nature of the organization. We'll need a proof of course and that will be verified. Once done educational centers and other companies will have free steam keys.
6.- What kind of violence can be expect in this game?
Zero point zero violence. The maximum you will see is a machine that cuts trees, and you must avoid it. The machine is very simple and has no offensive views. And you don't see the tree being cut, just disappears. We think we must learn our children that trees are lost, and we must avoid it. But, as we say, zero violence in the game. Always zero.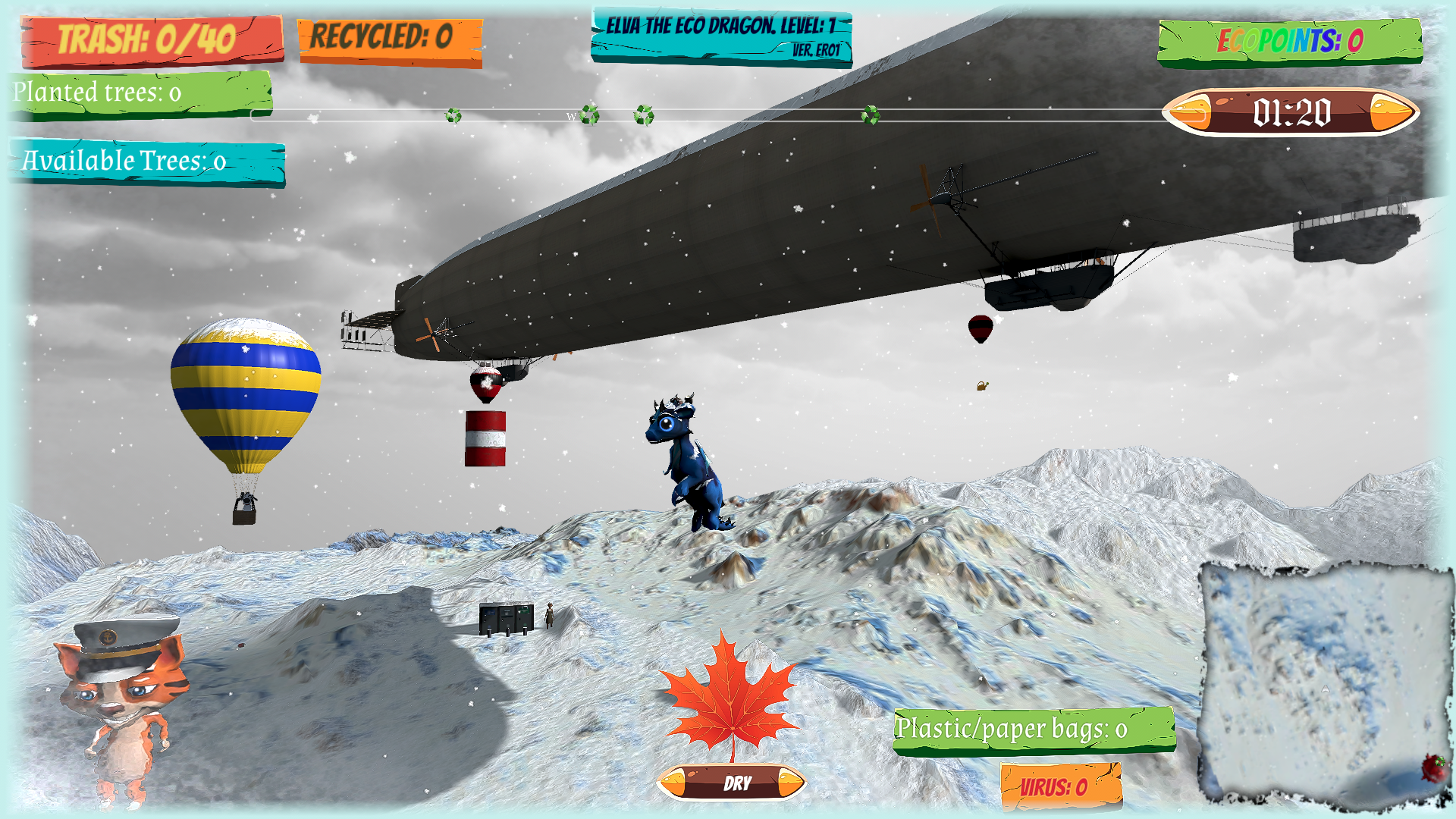 7.- Will there be a version for Nintendo Switch and Sony PS4?
We hope so. But we need an agreement with those companies and an editor, because of the difficulties of publishing in those consoles. We are working hard to port the game to those consoles.
8.- When will be published the game?
The game will be published on Steam first, while we talk with Microsoft to publish the game on Xbox One. The date is "soon", and soon means a matter of weeks. You can see the game is in final stages to be released. We are working with the two additional scenarios and completing some minor elements of the game.
9.- Which languages are supported?
English and Spanish in the first release, but we want to include new languages and we are commited to do it soon.
10.- Do you think these games can really add a protection to the planet?
It depends of the people playing. There can be people that can enjoy the game, but the main element of this game is to learn how important is to clean the world. Every one at home can contribute to save the planet. We think this is a very important matter, and we hope we'll be adding some joy when learning to help the planet.
11.- Are the viruses included because of the Covid-19?
We were thinking of adding some features to clean virus and other potencial hazards before the Covid-19. We talk about "virus" and we don't pretend to take advantage of the situation. Virus are very dangerous always, and always this game will add this feature and other biological and chemical features so people can learn how important is to clean the world.
12.- I have a question.
We should have the answer. Just use our contact page and we'll try to contact you as soon as possible. And thank you for your interest!