Hey IndieDB community - it's been a while since the last update.
For the last eight weeks, we've tested the levels thoroughly in Singleplayer, Co-op and all four classical Multiplayer game modes. A lot of bugs were fixed, but we decided to add more content as well. We've improved already many functions/features and our programmer will continue to do so, at least for the next four weeks. Besides that, we started with the localization of the game. For more details check out the screenshots!
New weapon - Sniper Rifle with Mace Club: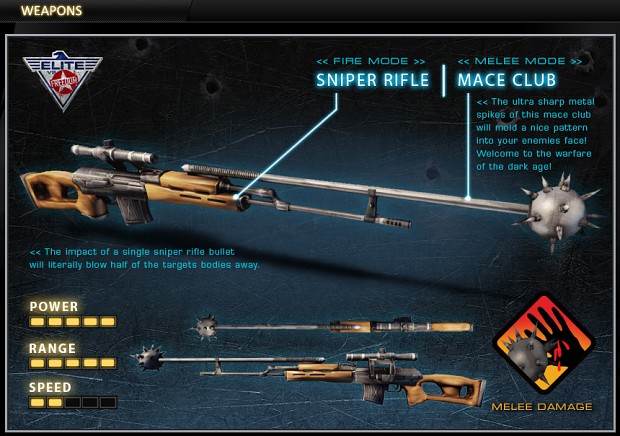 all the other weapons on our website: Elitevsfreedom.com
Icons for 31 Steam achievements: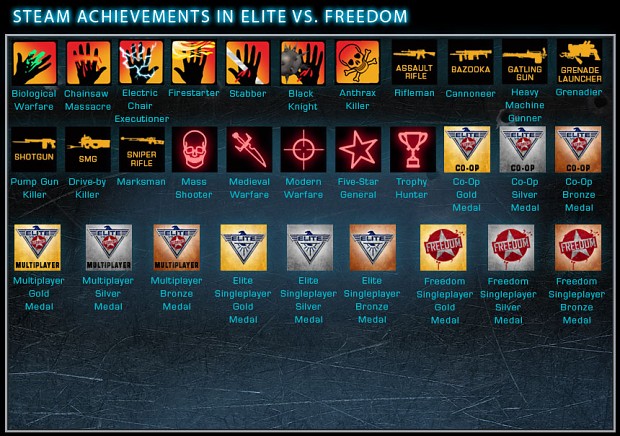 Improved (now with Ambient Occlusion) / edited - and some new - texture variations for the characters:
all the other characters on our website: Elitevsfreedom.com
Updated promotional image for the localization: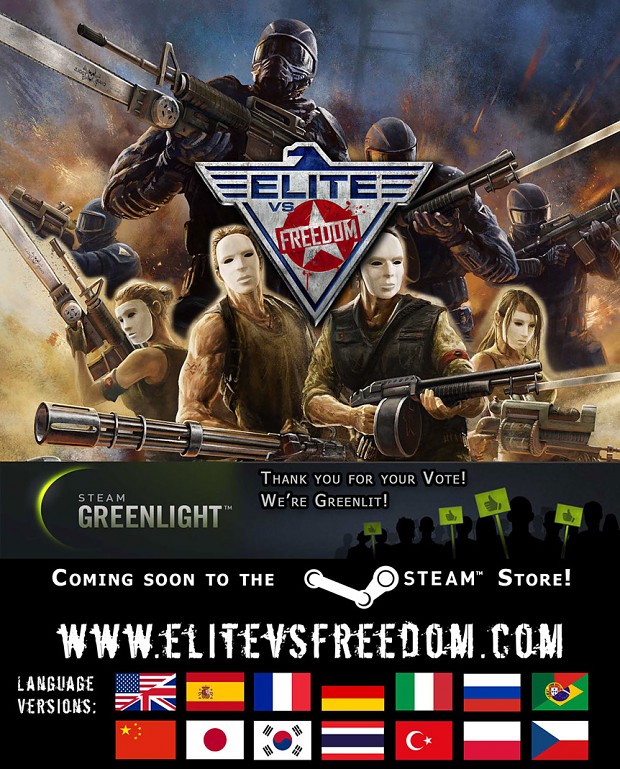 It would be awesome, if you can spread the word :-) Thanks!
We'll keep you updated - you can expect an update in 4-8 weeks (so far we don't have an official release date - but it is possible that the game will be published on Steam soon). Stay tuned!