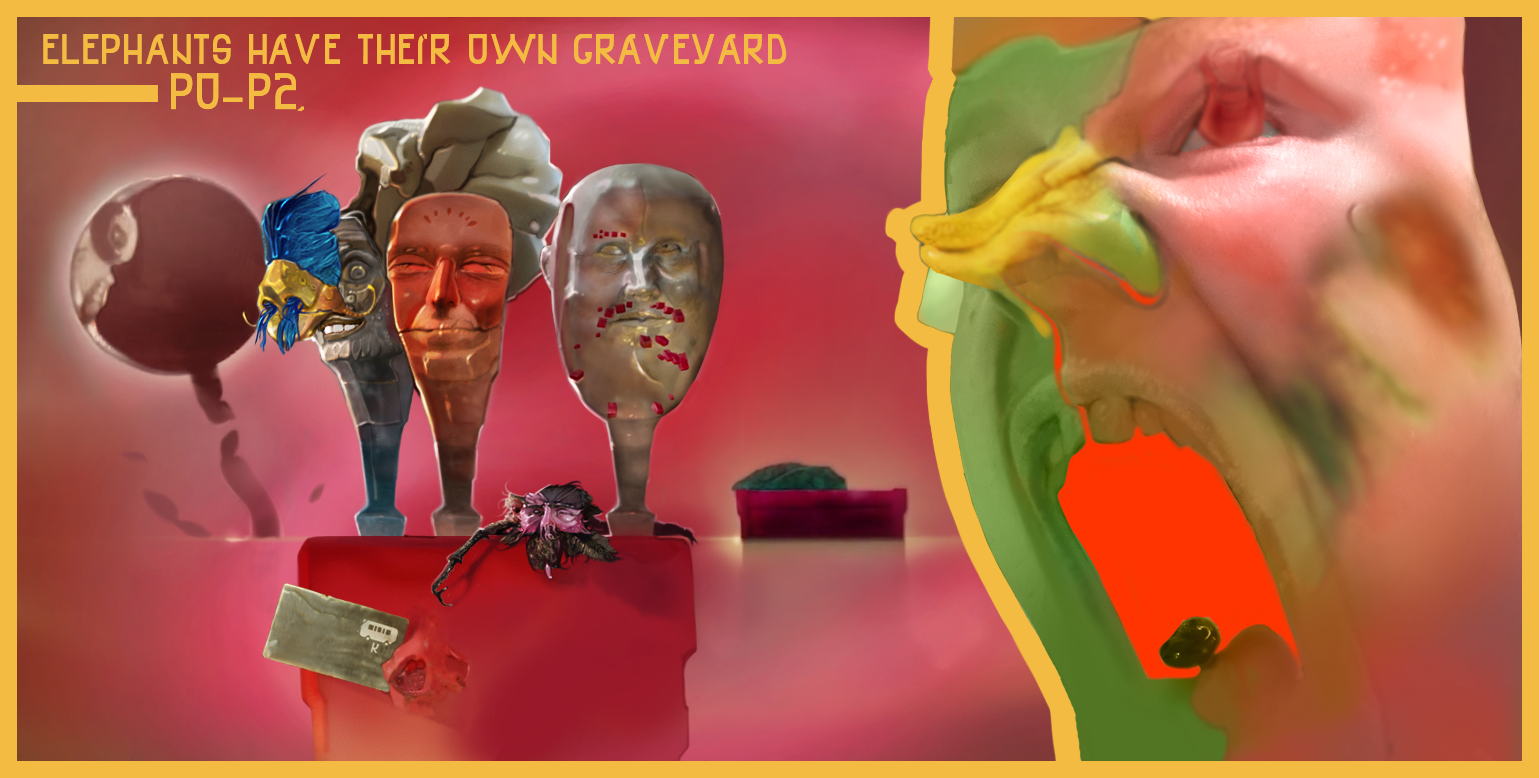 I am not confused.
But rules are rules, and since the demo "SUMRLIHSEP" is put on an indefinite hold, it would be prudent to elaborate as to why.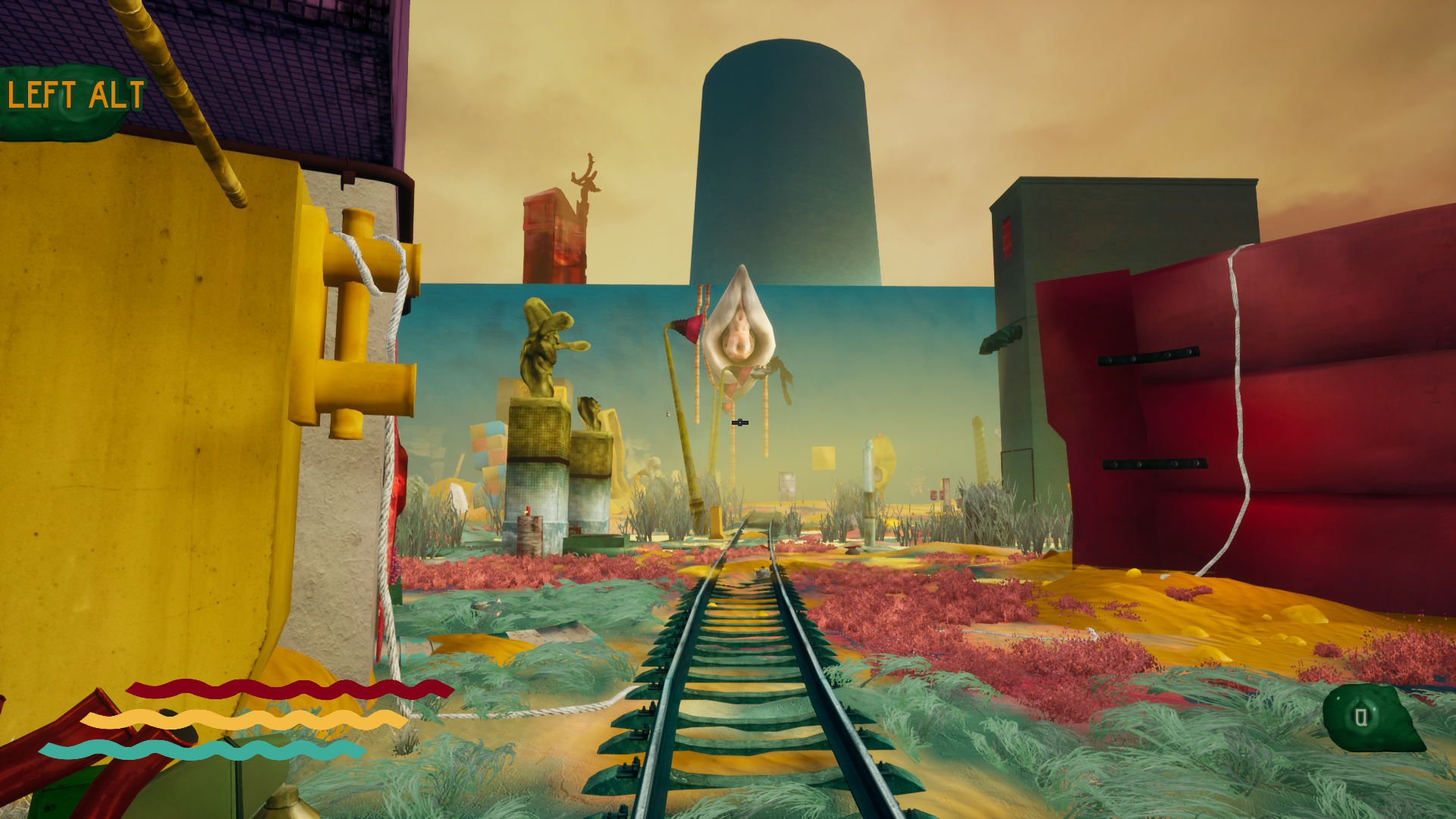 [From afar]2;
The fact is that this development has a purpose.
Objectives which, even if they are harmless, are completely different from the standard developer diet.
Maybe that is the reason for this dramatic mystery to start here? With the "Delusional attacks" pointed at me?
Most often they emanate from fake accounts or vague faces, drowning in the noise. Such accounts are generally either deleted after a few weeks or rehabilitated into advertisement/clandestine store profiles.
Perhaps now my game's presentation looks crazier than it really is.
But you know, I think it's pretty blithely to try to tell somebody what he should NOT do.
Instead it is preferable to both waste energy and DO something yourself, speculating from the disgruntled person's point of view of course.
I understand that invasive emotions are not always loyal to the human mind.
Certainly, that vexes me.
Usually I would have stepped over this angle and focused on destroying the abyss.
Despite myself, this time I think it is better to say a couple of words about those whom I "trusted" greatly a while back.
I'm afraid that this year I've "fallen", again, for a beautiful slogan and a useless set of restrictions.
It is bothering me that they had access to my parcel.
Like last year, I'd keep a little protection for myself because I am greedy when it comes to accuracy.
Cut dialogues, audio, special errors in special places, disabled events and variables. They only got the small bits, but that still makes me very angry.
I realized rather late that I have sent my due diligence to the the wrong place full of dubious sponsorship but alas.
It is a stressful thing or just kind of hard (depending on the scale of the game), to cut out a level from a unified system. Traditionally, removing other areas and redecorating models may be a waste of time most of the time… The ones responsible for my current turmoil were free to choose and based on their choices I can't read it as anything else but as spitting on my own efforts.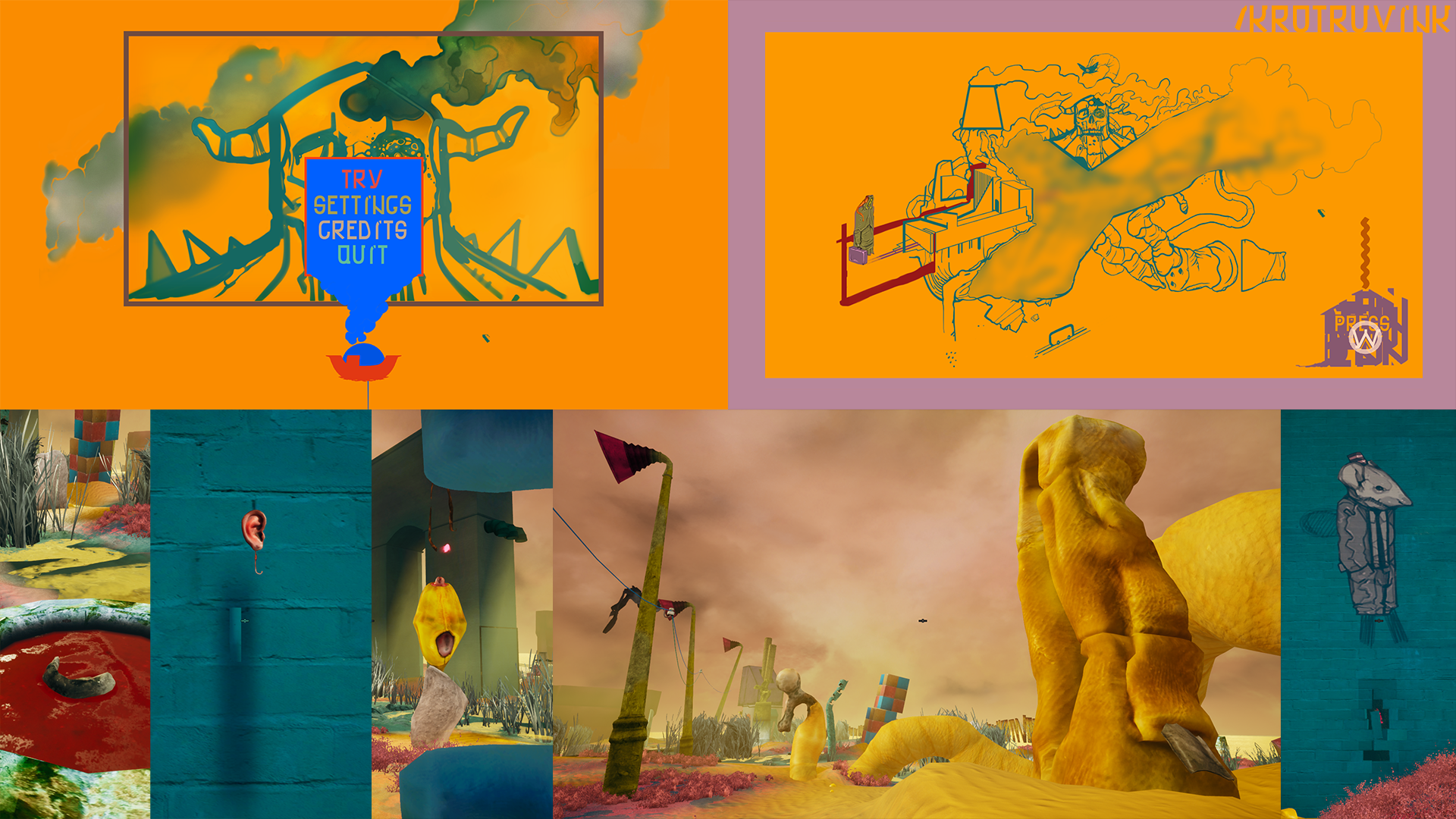 [An Era for those who want to talk and those who want to discuss]22;
It just becomes much harder to find simple words when a vast amount of work becomes damaged against the cliffs of ancient ties. So where did I get my words from?
Well, there are magical people who, if they make a choice they can deliberately decide to avoid the "chemical" signals of routine and instead get carried away.
They're fine-tuning my mood algorithms. Any small "vibration" can help KROTRUVINK, because I…
Because I'm bound by my objectives and I have to work hard to sustain this development.
For the record, a great pleasure has befallen KROTRUVINK for it to be on the cover of April's "The Indie Gamer Magazine":
indiegamermag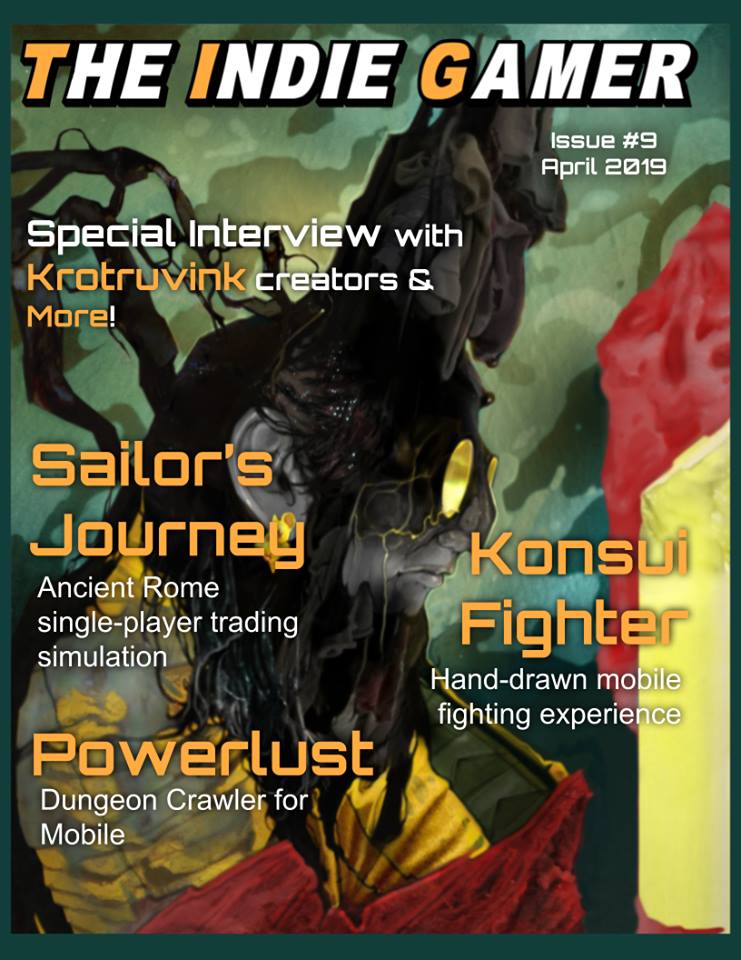 It came out literally on April Fools day, so don't be surprised to see a different name in the interview about "KROTRUVINK".
Jeff Porter provided necessary to me support on this difficult road and gave me a Hollow Flower filled with essential petals and the freedom to outline them as I wanted.
It's immortal.
To date, it's a real example of the independent and diversified game press.
Special thanks to those who post annotations and notes and those who have been following Zolynh's social account for more than a week.
Maybe it's a very ceremonial phrase, but it fascinates me deeply to see how scraps of information can still circulate on the Internet without pipes.
Come to think of it, this part has already described what was noted on Zolynh, in a single place.
So maybe it would be best to stop here, at this locked number...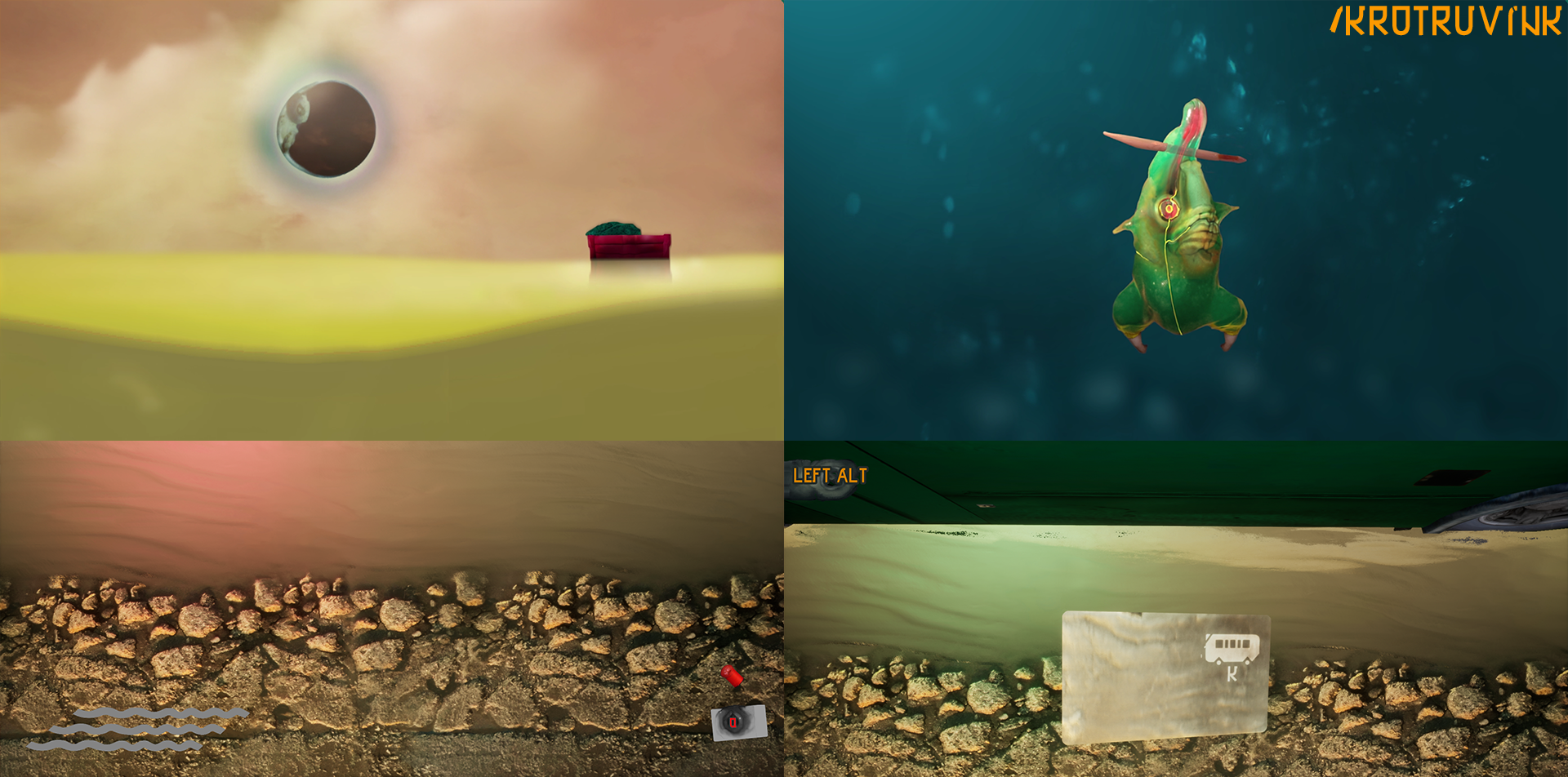 [SUMRLIHSEP]32;
If it seemingly happened this year again, why should I not share these "infected" parts?
Because it's incorrect and was only meant for private viewing and finalization prior to "the date".
Now it's meaningless to increase this passage.
I crossed this doorstep on eggshells only to find out that these visual sacrifices weren't fruitless.
So far, I have also learned what technical features do not function properly in the engine or should be tested on different machines. First and foremost however, I need to calm down.
Like the air coming from a synthetic balm cap.
From the beginning of the year, months have been slipping away and recent spurts have been missed due to a doubtful job.
The purpose of this experiment is to counterweight products that are speculating on the "spicy soup", using templates with mashed up ideas belonging to other people's quotes.
Maybe their sponsored approach is effective, but what does it matter? What will each one of them talk about after all? What is their message? Only echoes, I guess.
That's why I'll take more time for SUMRLIHSEP, emphasis on practicability.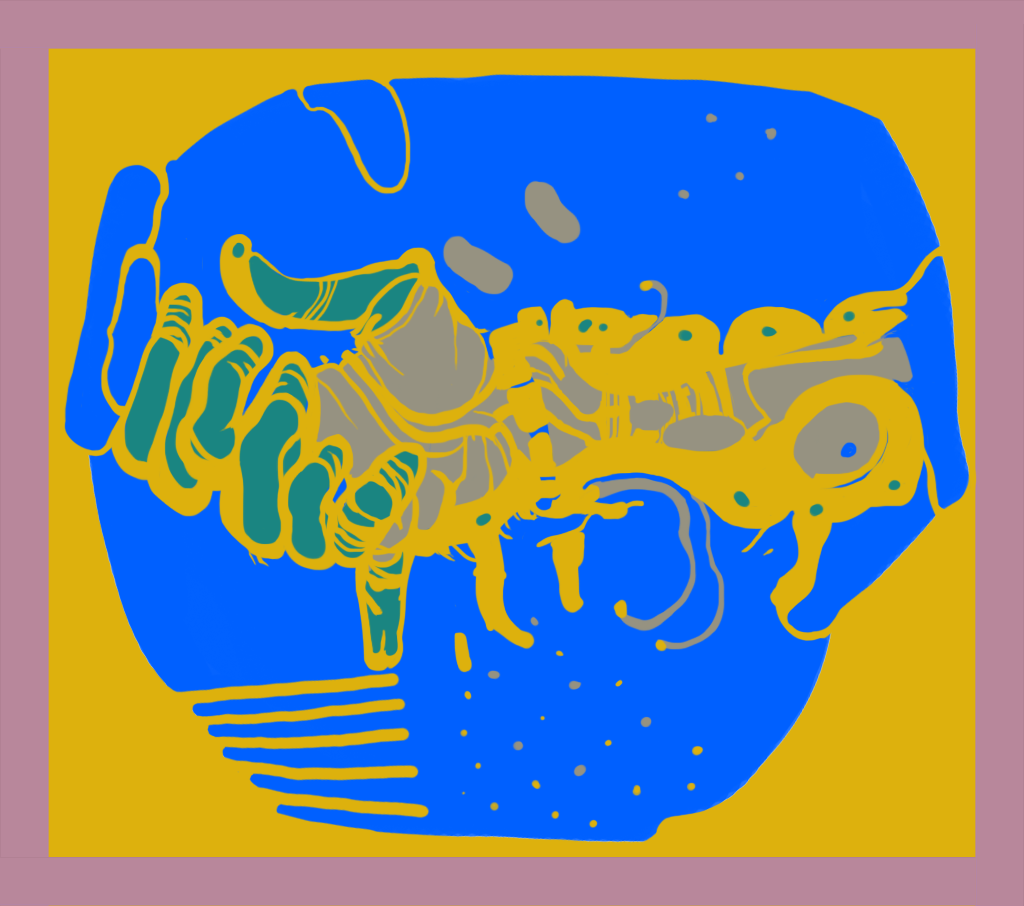 With narrowing wrists,
Valdram.com