Hello everyone!
First of all I would like to thank everyone that played, shared and commented on the demo that was released last week. Thank you very much to all of you, you are awesome!
This is the first entry of our new weekly devlog. Here I will share updates for the game, the reception of the users and personal stories of my life, very influenced right now by Elementallis.
Oh, Elementallis! If this is the first time you heard about it, Elementallis is a top-down adventure inspired by the Zelda games of Gameboy. In Elementallis you will use the abilities granted by the elements to overcome foes and solve puzzles. An overworld to explore, 8 temples to get the 8 elements and a unique story (but I will talk more about it in another devlog).
Release of the demo
As I said, the demo was released last week (you can download it here if you haven't played it yet).
It's a small demo with the basic mechanics and it lasts about 15-30 minutes. You get to explore the fire temple and obtain the fire element.
Was it early for the demo?
It might be. It's not a lot of content and the level design of the temple will change in the final version. Why did a release it this early then?
For two reasons, mainly:
I cannot express how useful it is to get feedback early in development. As a solo developer with very few "testers" available (mostly friends and family, but not a lot of them are into games) I needed people to point out things they liked and things they don't, to allow me to stay on track.
It is very early in development, but I want to get people on board as soon as I can. I don't have any marketing budget, and I believe that releasing playable builds and showing progress in the game will be key to make the game visible.
It is the first time that I'm making a commercial game, so I might be wrong and I should have waited to have more content to show, but right now I think this is the best move to make.
Reception of the demo
I'm very happy of the reception of the demo. I really don't know if the numbers are high, low or average, but a handful of people downloaded the game: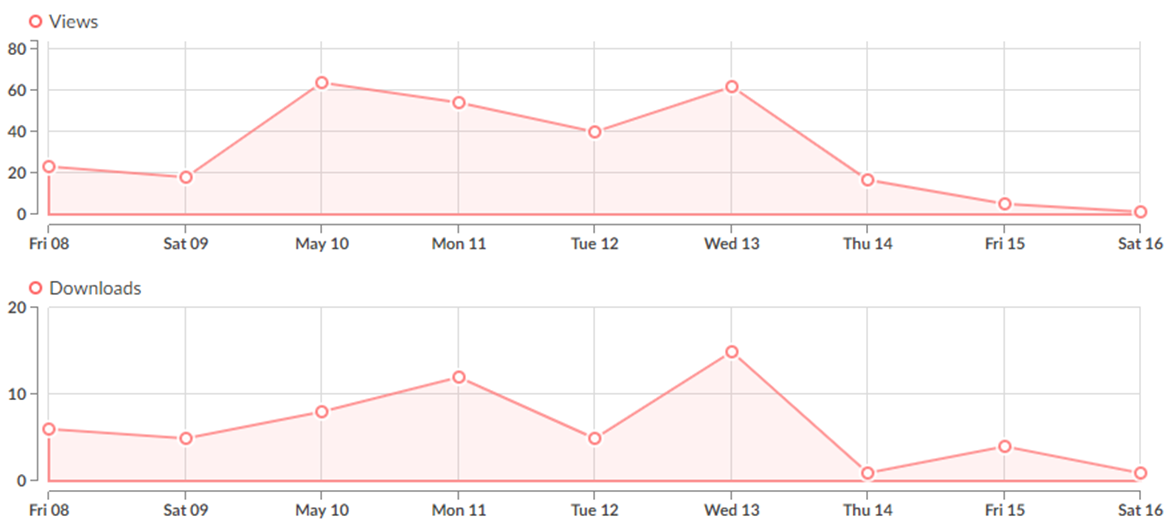 I showed the demo on twitter, reddit and some forums. Also, Elementallis was in itch.io Most Recent section and this produced some traffic as well. I expect the number of downloads to decline, after that.
The amount of downloads didn't affect the wishlists on steam much, though (you can wishlist Elementallis on Steam by the way :)). I think that maybe the demo needs to be longer, more complex and with more content.
The Feedback
This is what I'm most thankful for. I got a lot of interesting and helpful feedback such as:
The sword swing feels slow
Some rooms feel empty
Bosses need to have more phases
Character bumps into walls when transitioning from room to room
Change some SFX
Add traps and obstacles
I'm focusing on the "negative" because those are the thing that Elementallis will improve on, but people also liked:
The aesthetics
The music
The lightning system
The retro feeling when playing
Next steps
As I'm writing this, my plan is to release another demo in approximately 2 months. This demo will feature story bits, the overworld and two temples. I will use all the feedback stated above to improve the experience as much as I can. And I hope next demo will have a good reception as well!
Thank you all for reading!
If you want to stay updated but with shorter updates, you can follow us on twitter.
If you like these devlogs and want to receive them in your inbox, you can subscribe to our newsletter.
Bonus Section
Hey! We got featured at IndieDB :)!