Elemental Roll, what we believe is the true first 3D Platformer based on speed and physics with a free semi-open-world structure is now on Kickstarter !
With it comes a public demo, try it & send us your feedback !
The challenge?
Always go faster and try to reach new heights but be careful not to lose control of the former king of Hell.
Build your own speed without limit !
Unique gameplay based entirely on physics !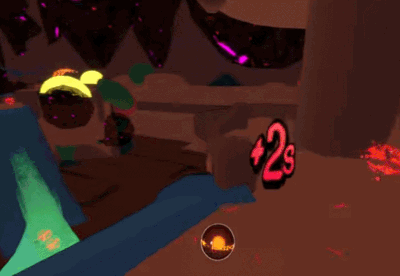 You set the pace !
Elemental Roll does not have any "story blocker", if you have the skills, you can finish the game the way you want !
Get faster, stronger
Collect power-ups and gain better control over your powers.
Elemental Roll Background Story
Former almighty King of Hell, Byle now roams through unknown territory after being thrown off his throne and exiled from his kingdom. The culprit behind the coup d'état? None other than the malicious Master of Time, Tim. Help Byle on his journey as he tries to retrieve his powers. Soon enough, you will encounter some familiar faces.
First there is Tracy, Empress of the Seven Seas, Mother of water, ice, rain, clouds, and all waterborne creatures. Dramatic and a huge show-off, as impressive as she sounds, she is not to be feared.
Then, you will meet Rocky, Master of Life and Earth, Father of Nature. A sentimental doting father: he will go above and beyond to protect his children. If it weren't for his over-protectiveness, he would be unbeatable.