Iron Element Spotlight
The Most Stable Element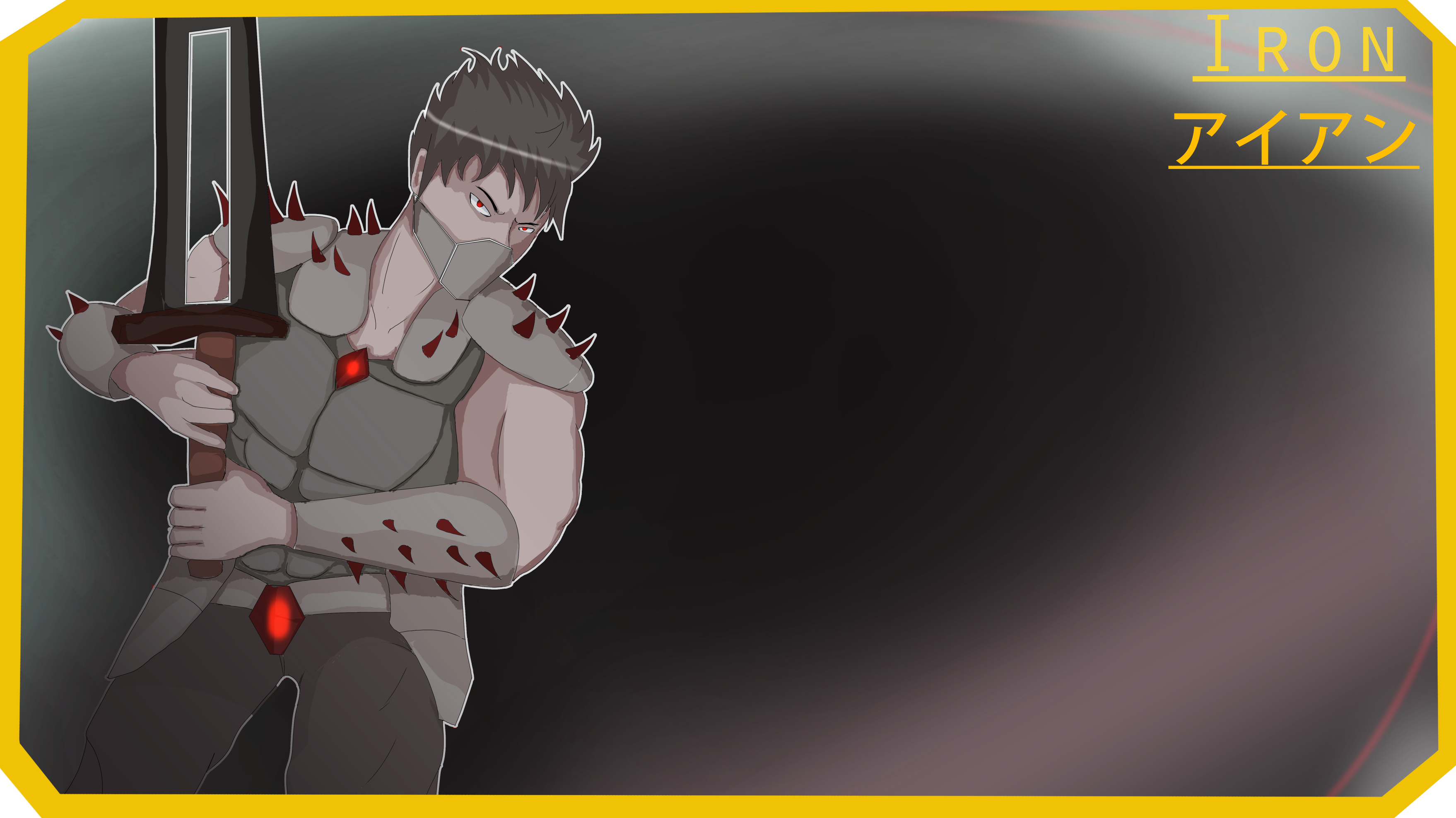 Iron is a solid Element, good for both defense and attack. He doesn't move very fast, but he makes up for it by dealing damage and being able to slow and stop the enemy from moving.
Damage Type: Solid Attack Type: Melee Role: Tank, Disable
Abilities
(Element Property) Meteoric Iron
Iron's elemental strength creates shockwaves when he attacks, dealing cleave damage in a small area in front of him.
(Active) Iron Grip
Iron grabs an enemy unit and lifts them off the ground, doing damage per second and snaring them.
Iron is able to move while grabbing the unit, dragging the unit along with him.
(Active & Passive) Ferric Shale
Passively reflects a small percentage of damage taken by Iron back to the dealer of that damage.
When activated, Iron sprays the area around him with shards of iron, losing the passive for 20 seconds, but damaging and slowing in an AoE around him.
(Active) O.I.L.R.I.G.
Iron slams his sword into the ground, creating a shockwave that deals damage around him.
(Active) Lodestone
Consumes unused Fe atoms on use.
Iron creates a magnetic force within his body, causing pure iron deep in the Earth to rise from the ground and attach itself to Iron, giving him bonus defense and damage for a limited time.
Damage, defense, and duration are dependent on how many Fe atoms were consumed by this ability.
Character Overview
Iron is a mysterious and fierce warrior, with only a few people alive knowing his past, and fewer willing to tell it. He is quiet to people he does not trust, and he trusts almost no one.
Real World Information
Iron is the fourth most common element in the Earth's crust, and has one of the most stable isotopes known. The most used form of iron is in steel. As this element is also essential for life, as all known life forms are found to have iron-binding proteins.
Thanks for reading our newest article, if you want to stay tuned about upcoming Element presentations follow us on twitter or track our game here on IndieDB!
~Life Virus Games