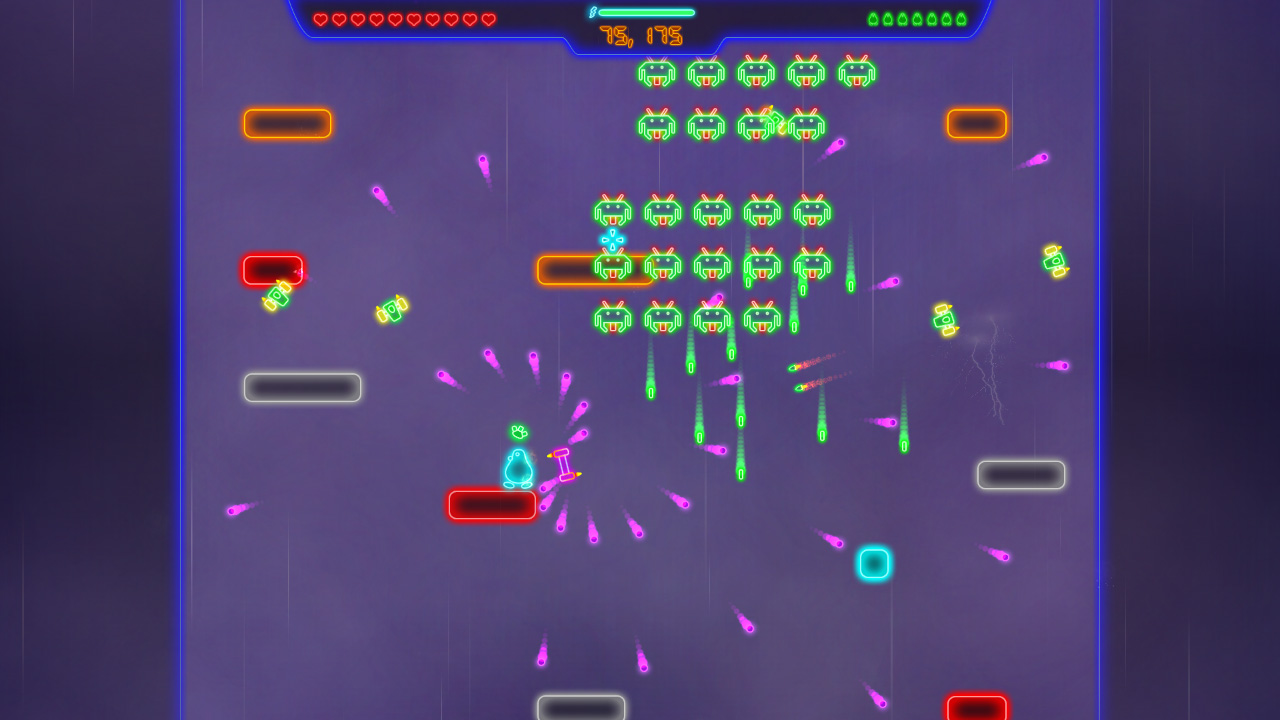 Electro Bobble is now only €3.99 - that's €2 off, permanently!
Inspired by our distributor FireFlower's recent Easter sale we have decided to permanently reduce the price of our vertical bullet-hell platformer shoot-em-eup, Electro Bobble, by €2! This means you can now get it for the ultra-low price of just €3.99!
There's never been better time to hop from platform to platform, blowing Electro Meanies out of the air, and save your thunder cloud (not to mention supporting a small indie game studio in the process!), so go and check Electro Bobble out!