So what started as a first small collaboration has become a quite nice and casual little puzzle game. First time for a puzzle game, so it's both exciting and a bit scary! Playable Demo - Link at the bottom.
Here is the first trailer:
We'll continue to improve and polish the game. With support from players we can add content and even make a full game. Player tries to clear screen of matching pairs of tiles. Later levels will become available (unlocked) as after a few levels have been completed.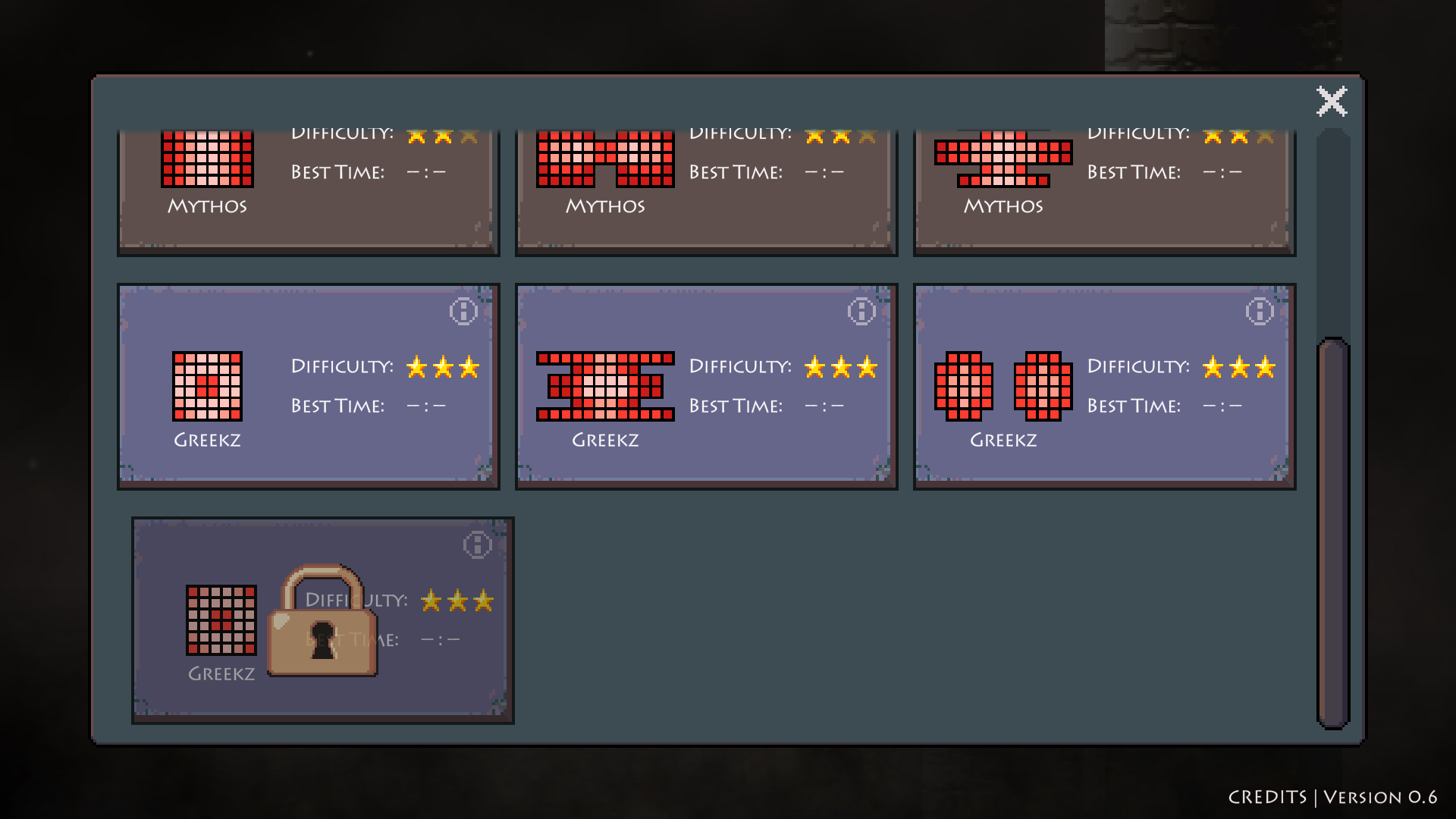 The game was inspired by mahjong games and "Dragon Tiles" (1992) on the Commodore Amiga.
Features:
Three different unique Tile sets
9 levels
set your own record Times for each level
The tile-set designs are based on mythological themes and the music has ambient style for a chill experience.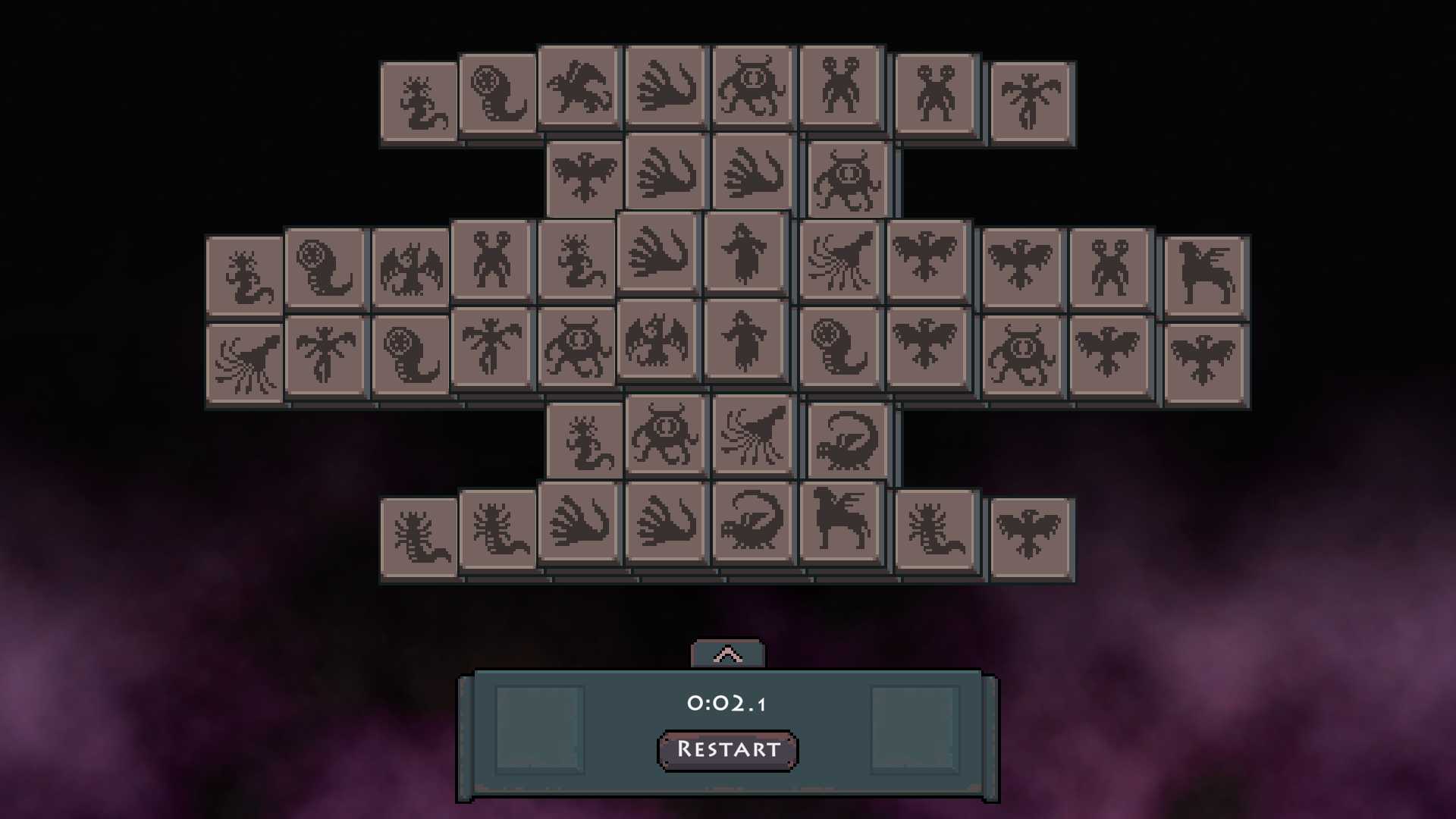 Elder Tiles is made using Unity. The first idea was to base the tiles on occult symbols. We expanded upon it with mythological monsters and Greek alphabet letters. It's so much fun to come up with ideas for tile-sets, so we look forward to adding more.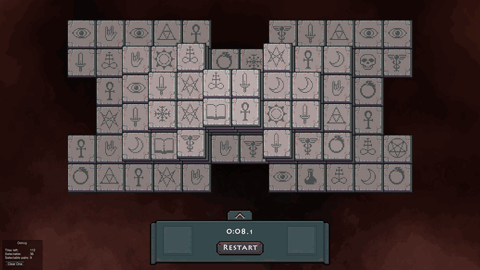 We are a small team of three people:
Coding: Florian Redl
Graphics: Thomas "Bahototh" Finholm
Music: WWW Surfing Dinasour


Thanks for reading! We hope you try the game and leave feedback and comments.