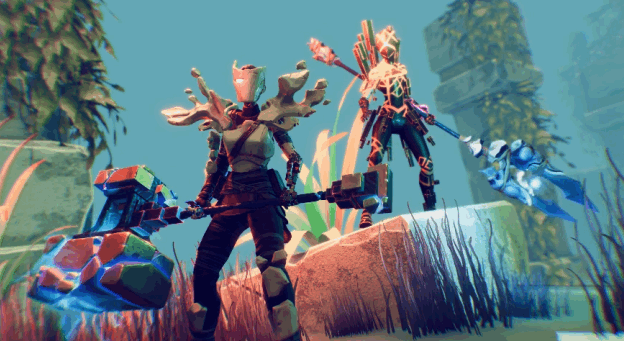 Hi Wardens!
We are so happy and proud to announce that Eden Rising is going to launch on May 17th! This date marks the anniversary of our Early Access launch, and we feel Eden Rising is ready to take on a whole new journey!
We're also very excited to announce that Eden Rising will launch with two versions:
The Explorer Edition, which is free-to-play. There are no microtransactions -- we really wanted to offer something cool and interesting for new players. The Explorer Edition lets you access 3 huge areas, the Explorer sieges, and an extended questline, as well as the usual gameplay.

The Ascendant Edition, which is the entire game for $24.99 US. This unlocks all areas, sieges, armor dyes, gear unlocks, and more.
Both versions are fully compatible! Players will be able to join up with friends no matter which version of the game they have. Explorer Edition players will also be able to enjoy Ascendant Edition features should they join an Ascendant Edition server. (Yes, that means only one friend needs to get the Ascendant Edition. ;) )
Of course, we would not be where we are today without our Early Access supporters. They will receive the Ascendant Edition, as well as the DLC (see below!), automatically, at launch. Thank you so much for talking with us, playing the game, and just generally being awesome.
Check out the Edition comparison below: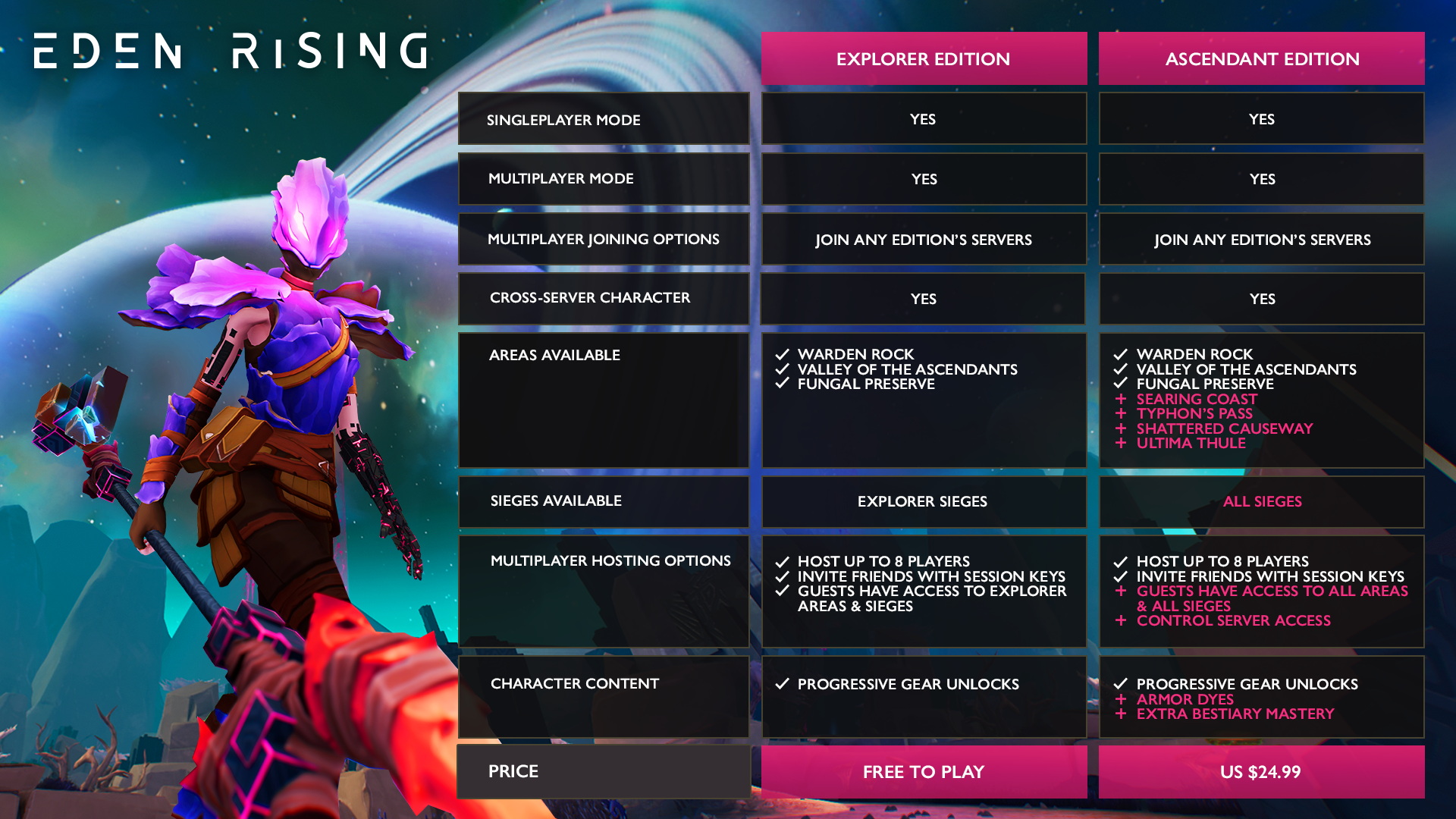 We'll also be adding the new and improved Crystal Weapons Pack as DLC. These mysterious crystals channel energy from the creatures of Eden during battle. Charge them up and then unleash their power! While powered-up, these weapons are extremely destructive and rend through even the toughest armor! In case you missed it, our Early Access supporters will also receive this pack automatically at launch. :)
Eden Rising has come a long way from when we first came out in Early Access a year ago. We released more than 14 updates, handling everything from bug fixes, improvements, new content, and more. Many of our features and updates were made directly because of you, our awesome players. Thank you for coming on this journey with us, and we hope you're as excited as we are! We will continue making Eden Rising the best it can be. Expect some new and exciting things in the future!
- The Eden Rising team
—