ECW 1.2.2.4 and 4.x Client Released!

We are pleased to announce that a 4.x client has been created for ECW. Players can now connect to the ECW server with a more modern engine that outperforms the original in many ways. In addition to the new client, ECW is also getting two new vehicles and many other tweaks and updates!
Modern Client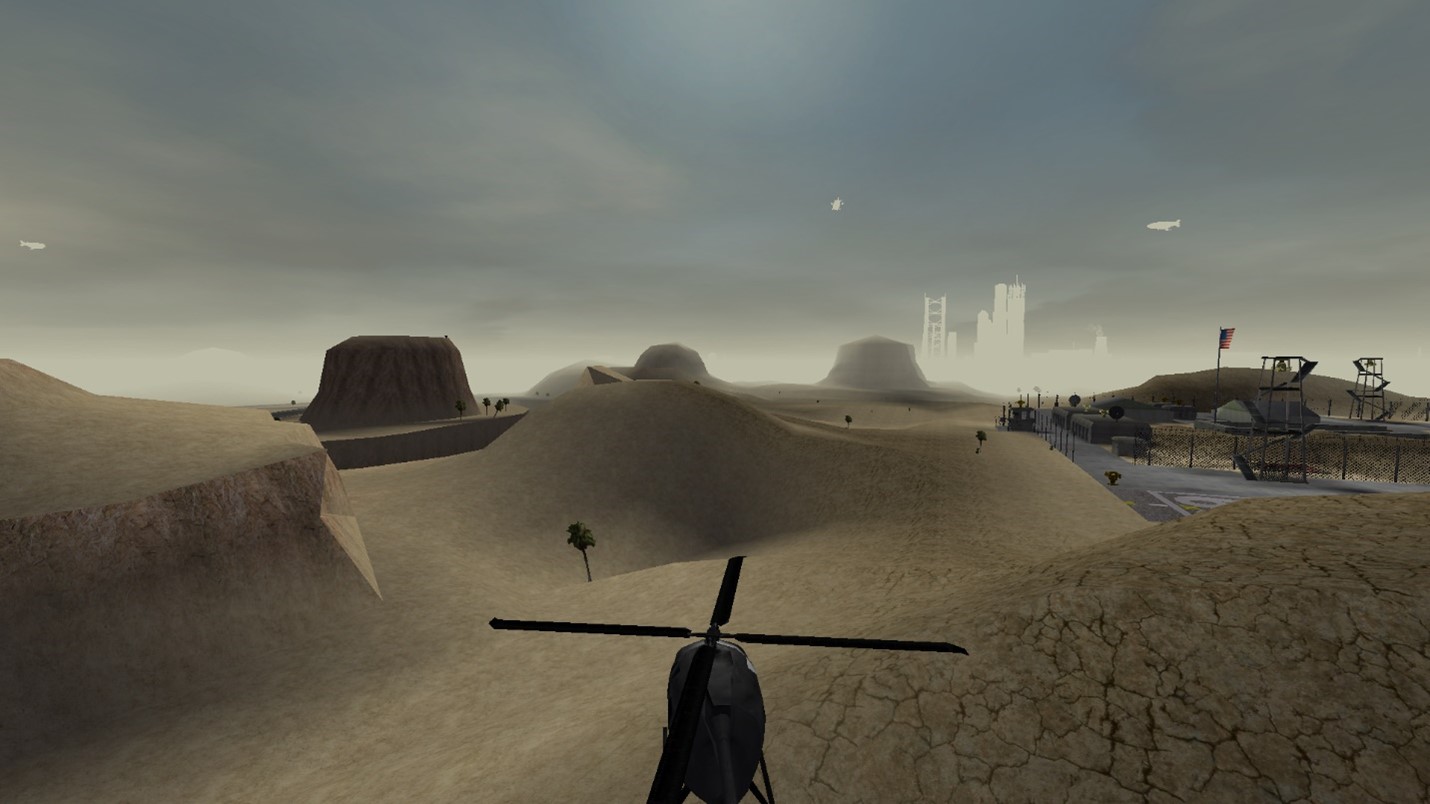 Let it be known that this client is a rough alpha and does expect to see new bugs and issues. However, initial testing has shown tons of improvements, including:
Proper widescreen support
Aircraft no longer leave sound effects behind when taking off
Mechs do not leave footprints everywhere
Hovercraft hover code has been optimized and should be vastly more stable
Increased stability for other sound effects, like radios.
General stability improvements for the client
Animations play from much further away, windmills now appear to turn from a distance!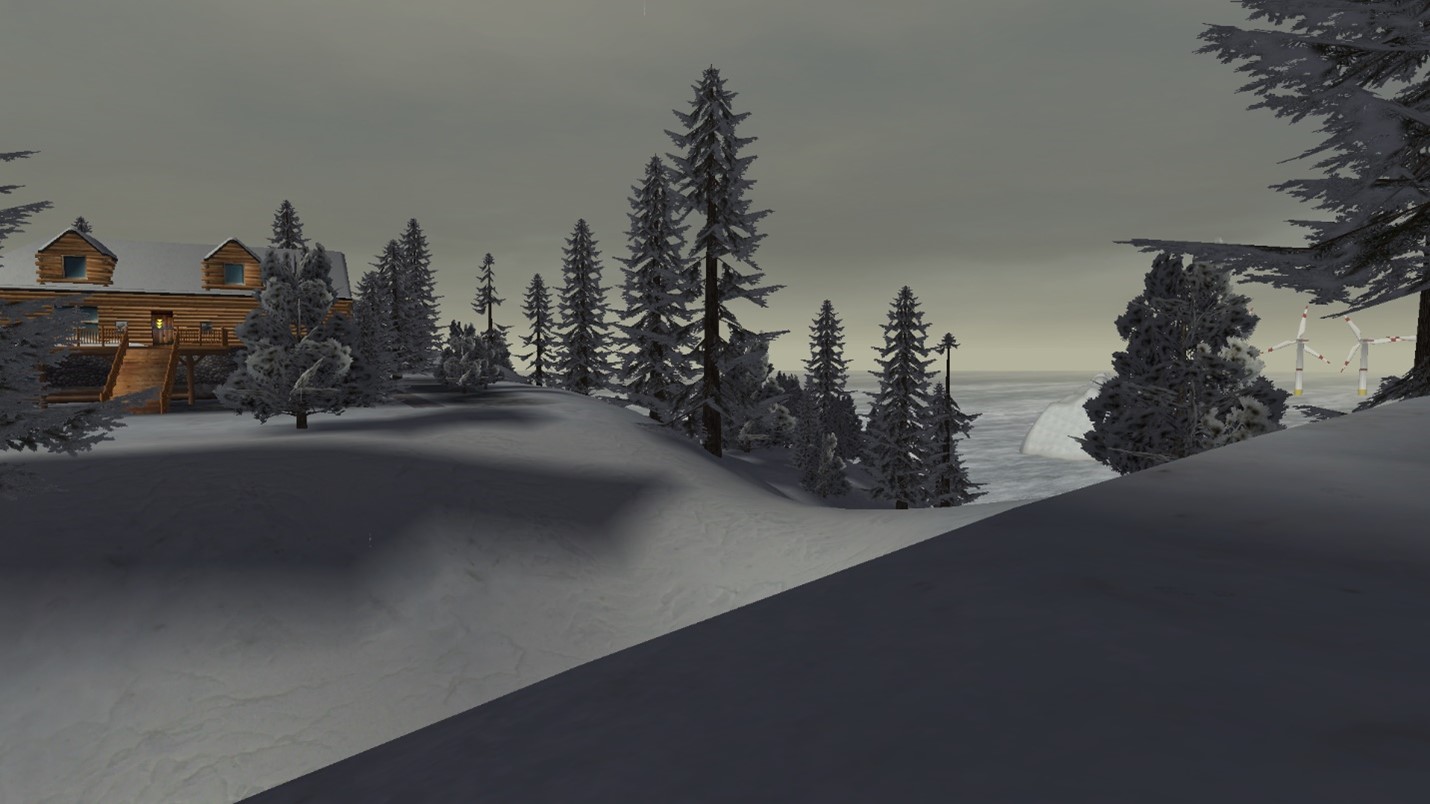 The new client beats the old 3.4.4 release in almost every way except framerate, because of that I will be maintaining both clients for the foreseeable future just in case some people with older hardware can't handle it.
Client Configuration
This client is a very rough draft so it currently does not have proper launcher setting configuration, so here is a little guide to get you setup and going while the proper launcher is being finalized:
To get to the basic graphical settings to go to the game's install folder, easiest way to access this is just through the launcher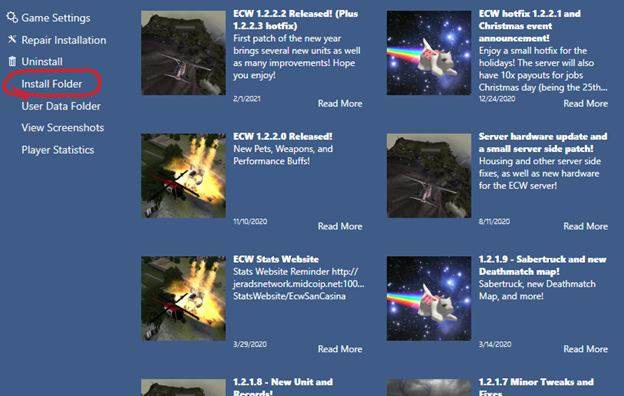 Once there, open config.exe as ADMIN and it should be smooth sailing from there.
Changing draw distance - To change the draw distance, go to the install folder, then go to the data folder. There you will find a file call tt.ini in it there is a field called DrawDistance, this can be any value between 300-4000.
Changing Dazzle Settings – Go into the install folder's data folder, there you will find a DazzleConfigSettings.ini, change the values you want.
New Vehicles
With this update ECW gets two new vehicles:
A new secret military vehicle that I am not going to spoil here.
Originally, I had planned to add several other vehicles, however, the addition of a new client to help people getting black screens took priority.
Improvements And Bug Fixes
Updated the shiny effect on several vehicles to prevent weird colors in white light.
Charger seat count is now accurate
Fixed the alpha channels of many of the plants so they do not have obvious outlines
Removed an oddity from ammunition, apparently it had several texture projectors all these years that were not visible in the 3.4.4 version, however in 4.x they were. These have been removed and hopefully improves performance in both releases
"Noon" time of day now has warmer colors and is slightly brighter
"Morning" time of day is more of a yellow now and brighter in the shadows.
"Night" and "Dusk" shadow areas have been made brighter
Known Issues
There are of course several known issues with the new client, this is mostly due to the desire to release the client to the public rather than spending a couple more weeks polishing it:
The new client current runs as "Rengade". This is something that will be cleaned up in the weeks to come
Some menus list keys on top of text, in the traditional 3.4.4 release of ECW we resource hacked those away, but 4.x is a bit more robust and requires more research before it can be cleaned up
Currently you will have to launch the modern client through the games listing on the play now button.