With the abundance of titles in early access, particularly those remaining "stuck" in early access for long stretches of time, there is reason to fear a certain amount of customer fatigue. Beyond the basic risk of being buried under the deluge of indie titles on Steam, there seems to be a fair amount of incredulity toward early access titles which make overly vague promises of future potential.

In part to alleviate this, and in part to avoid early access purgatory ourselves by committing publicly to our goals, we're working on a roadmap for Ectolibrium. Take a look here: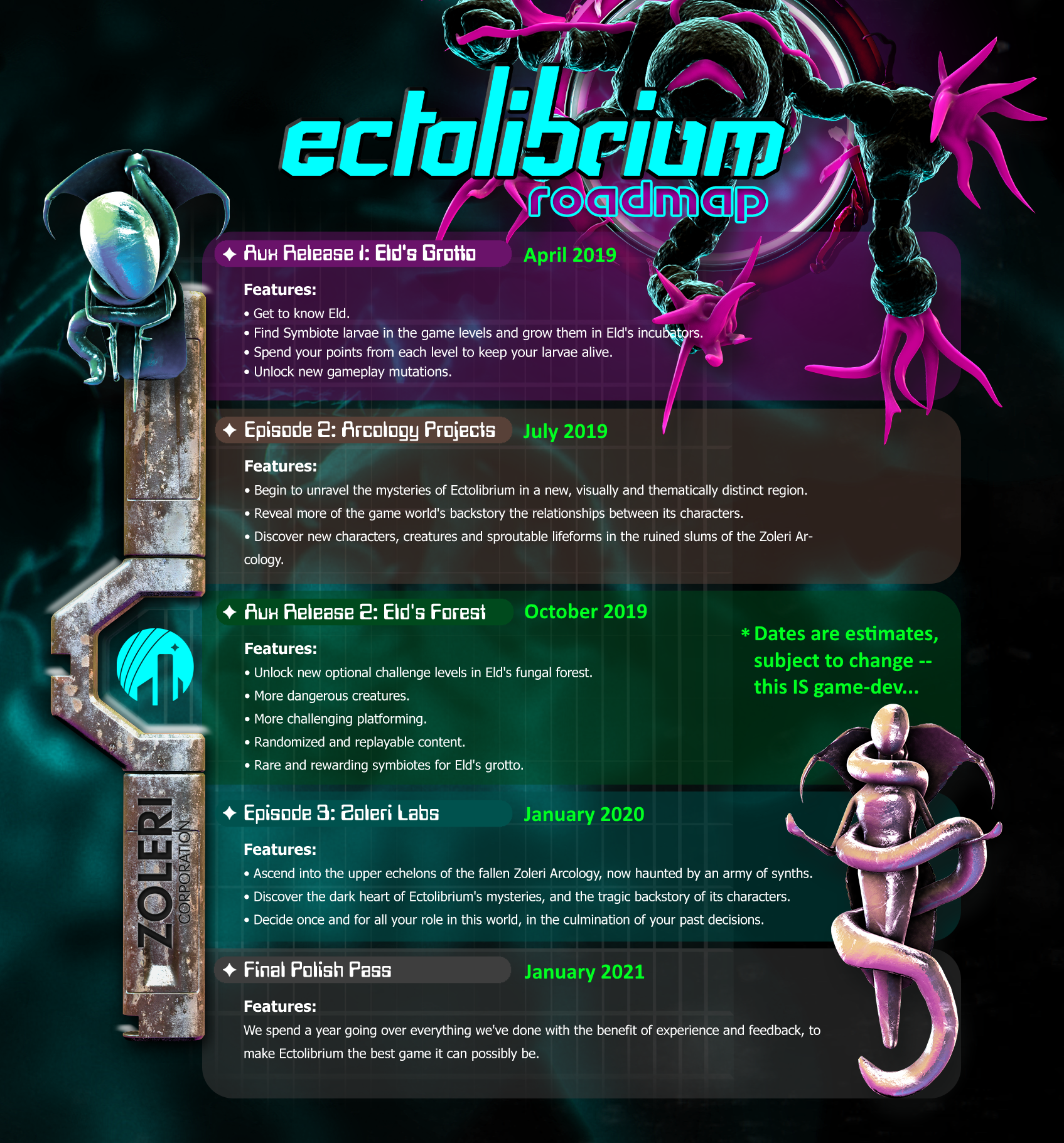 This roadmap will probably become visible from the game's main menu once you complete the first early access episode. If nothing else we'll post it prominently on our Steam store page, and hope we don't slip too embarrassingly from the schedule.
The plan is to alternate between Episodic releases which will advance the game's narrative, and Auxiliary releases which will expand the game laterally and add secondary systems to increase replayability.