Ecotone : World 2 Continuation and end.
It is time to take a look at the progress of the project. Today, the gameplay of World 2 is finished. Well, we have just to finish and add some graphic designs and do playtest. So, what happened these last two months?
Level Design
About LD, everything is done for World 2. We have to do more playtests to adjust all of
this. After some tests, the World 2 should take more or less one hour of game. This world is composed of platformer levels, puzzled levels (a little bit harder than World 1) and sometimes particular levels in a way of "think outside the box". Well, you will see that.
So, the LD takes us a lot of time because the gameplay changes for each level. So imagine you have to encode 45 mini games and imagine you're not a programmer. Ahah..I wouldn't brag about it.. And finally, sorry I won't show you the bestiary, but it's better to keep a little bit of surprise.
Graphic design
So, about graphic design, we went from that…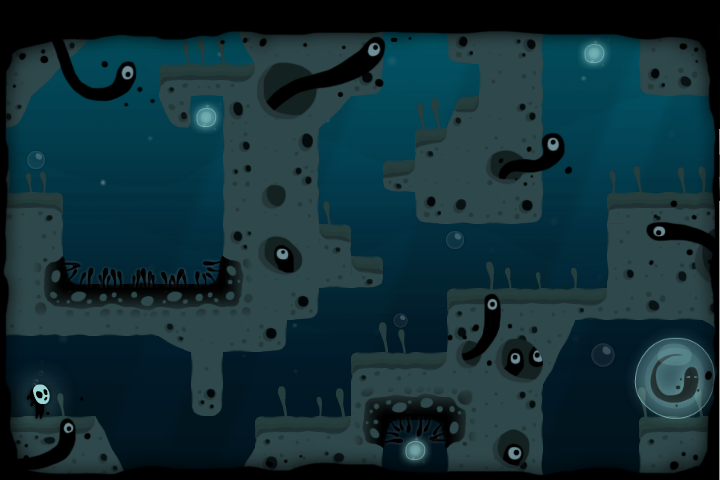 … to this.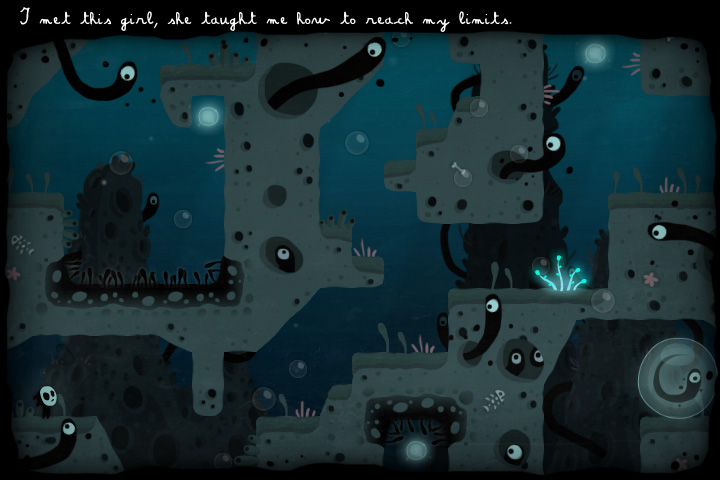 If bubbles are always here, Alex drew some little background elements which make it look all more alive! We have also a new background and I added a filter which brings more depth and matter (it's
inconspicuous!). Oh, and you'll enjoy that some black worms will watch our little avatar and keep an eye on him.
Music
Our sound designer sent us the World 2's music theme. Composed in 3 parts, it will last 10 minutes
in a way to avoid repetitions. For now, I never tough that our little project can benefit of such music. Like the bestiary, I prefer you to discover the World 2's theme when you will play the game!
Indiegogo
Don't worry Bakers, we don't forget you. All will be sent when it will be done. So, be patient!
What's next ?
Now, we'll attack World 3. Some graphics designs are already done (which is great). And we have all the ideas for the last 15 levels. So we hope this World will be conceived faster than World
2.
And finally, we begin to think about marketing stuff: creating a web site for Ecotone, thinking about communication for project launch, and maybe trying GreenLight ? Well, if you think you can give
us some help or if you have this kind of experience, some advices, send us an
email : sundaefactory@gmail.com
And as always, if you have some comments please feel free to drop us a line !