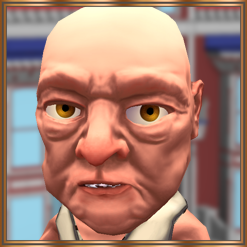 Dev blog 12 and you're back? Guess the boys are more interesting to you than they are to me.

What they've been up? Well Jona found 3ds Max 2017 and started boasting about knowing how the new UV mapping system works, get over yourself, am I right?
---
Fan section : Second to last part of the concept art series by Tom here on IndieDB, make sure to check it out at the bottom of the post!
---
Jona : Our Lech sure is a ray of sunshine, bet you can't wait to meet him in game!
So what have I been up to? Well first of I've created this tutorial for the new 3Ds Max 2017 UV-mapping features.
It's become quite popular as far as tutorials go, so why mention this here? It's actually a part of our new marketing scheme, pushing out free amazing (we hope) tutorials which all reference Eco Tales in some way.
In this one it's Lech himself being peeled by the new UVW scalpel, additionally there's an ever present link to the blog, and once every so often I talk a little about Eco and tell people where to look for it.
Over the past month, it's been viewed about 7.600 times, how many times have people clicked through to our social media sites? Less than 1 in 1000, but at least I've gotten a lot more subs for my channel, which may be useful in the future.
I also made this for Krister! Exciting isn't it?
Up next, Krister's first print!
---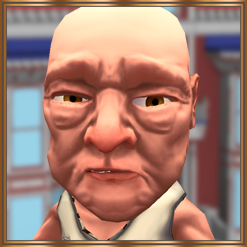 Is that supposed to be me?
---
Krister Hi there, hope you are as happy as me as I sit here first week of vacation, I don't think that should count as the first print...
Last week I had some real fun working on or should I rather say next to Eco Tales as my work was not exactly on the game itself. We have finally been able to do our first 3d print of Lech, now it is a quick test print and a quick paint job on it and as you can se it has its faults.
The print is roughly 5.5 cm (2.16 inches) tall so it's quite small and that might have brought it shares of the issues with he print.
I snapped the tiny hands right off while removing the support beams as they were really fragile, it also broke free between the layers at the hips and at the middle of the feet so we need to study how to make stronger layers to keep this from happening. Spending more time on it I might sand the rough parts down a bit but maybe we can get a cleaner print as well learning more as we go.
Anyways, after gluing it all back together I applied a quick undercoat of primer and after that dried a few layers of flesh base coat from Vallejo and then adding the few details like eyes, brows and lips.
As you all know Lech is a hard working man, don't mind getting his hands dirty and as you can see that is exactly what he did, after hours of cleaning the shop naked, because let's be honest. Who in their right mind does anything fully clothed, he was ready for a nice hot bath.
---
Concept art by sitcomtom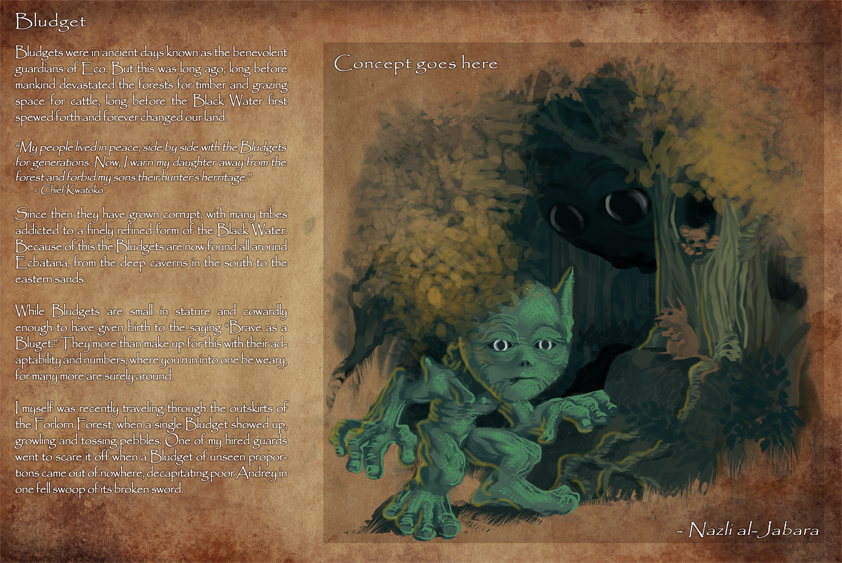 Tom created this piece based upon a text Jona wrote on Bludgets, one of the first enemy types you'll meet in the forests of Eco.