This will be a very big update, Jona has been giving lectures on real-time rendering, VFX and shaders at Uppsala University and been hard at work on some new screenshots.

Krister has been working on giving others then me some artificial intelligence as well as made a fool out of Jona on 9gag.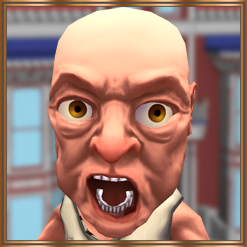 But I forget myself! I'm actually mad! Because a lot of you readers don't follow my page of Facebook! Get to it, and see me smile next week, well, maybe... I make no promises.
---
Fan section : We're continuing the concept art series by Tom here on IndieDB, once you're finished reading, make sure you head on down to the bottom of the post for Tom concept 2/4.
---
Jona : I've been quite busy with a lot of behind the scenes things, we got our first pre-pre-alpha screenshot out!
Probably not the best looking thing I've ever uploaded but I had to show off our Tommy Wiseau from The Shakespeare which we made for GGJ 2016.
Onto the updated screenshot, here you see Ambrosia carrying a lot of items to your shop, it's part of an Artstation Challenge I've joined, and creating all of that cloth has taken quite a lot of time!
My programmer Krister, found below is generally a nice guy, however, he decided to embarrass me on the web, using this 9gag post.
I can recommend reading the comments found in the link above, they're really going all out, some helpful tips and some hilariously internet level rude things!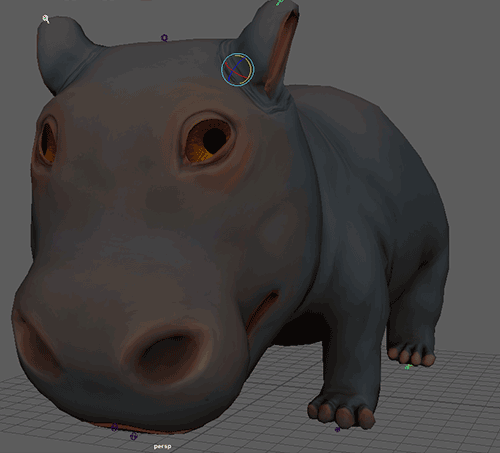 Never share WIPs with programmers.
Above you can see the offending gif which I shared in confidence with Krister "the Betrayer" Programmingsson.
We've been publishing articles here at IndieDB, here are some stats some of you may find interesting.
To the left are two and a half months ago, and to the right are the stats of today, not including the first post which wasn't featured on the front page, we average 300 hits per dev blog, which isn't too shabby!
We've yet to show any real game play and yet we have gotten a few watchers as well leading me to think that we're at least doing something right!
Remember to keep writing those articles, if your content is interesting and well written enough, the front page will be yours for roughly 24 hours!
---
Krister : This has been a great week where I have been able to put more focus on the actual game design beginning to flesh it out some more, now say what you want about game design documents but they sure will help us while discussing and planning the game.
Putting programming aside for the the week we have started thinking about different aspect of Eco Tales: My Item Shop like what locations we want in the merchant mode and the adventure mode and drafting when they should unlock and their timeline even though they will always have value for the player to revisit as shown in the image below, I've blurred out the different locations for now to keep some of the mystery, but why don't comment on some locations you would like too see, you can do so onFacebook, Twitter or IndieDB?
We have also started drafting a backstory that will lead up to the mysterious events taking place in Ecbatana that will bring endless possibilities to those entrepreneurial enough to seize the opportunity, that and with your sales skill you will surely be able to maximize profits and soon enough be a part of Ecbatanas capitalistic top living on Easy Street.
We come up with ideas all the time and put them up for discussion, now we have a greater structure for it that will surely help us keeping focus and to remember what decisions we have made and as soon as we have set a few things, talked them over we will be able to reveal some more information.
Well ok, just because it is a glorious Monday when I write this I will mention some small secret ideas, just don't tell Jona I'm doing this for you and I will have to write it really small so that he can't see it because I might be a self-proclaimed wordsmith but he is the one that actually knows how to spell and stuff and we have not even discussed this text yet.
The inhabitants and visitors of Ecbatanas mindless waste management have over its long history abused the lands of Eco to the point where it finally reached the depths reserved for the wicked powers of this Earth.
What laid dormant awoke and started transforming itself in physical form and with a single thought in mind… Destruction!
Using the corrupting waste of the mortals that seeped down to their depths they manifested it, molded it into their companion to wage their war against humanity.
At the moment I have also begun working on AI, that's Artificial Intelligence if you are not aware. I'm beginning testing and learning the system that we will use, trying simple AI tasks like getting characters to move, patrol and such things coding tasks suitable for the base and systems we have now.
When I feel more confident in using this system and have a good foundation of tasks I will have to create the behavior tree putting these tasks to use for an example AI that will find you and will battle you.
Some of the systems and tasks I will need to create (rough draft) are
Sight
Hearing
Patrolling
Searching
Targeting
Attacking
Following
Fleeing
Well I think that will be a good base, the difficult part will be to create a way for all of these to work together to create a believable enemy that will engage you, the player in a pleasing way, this will of course require tons of testing but thankfully we are a long way from that :p
As usual I don't have any nice images for you to see, plight of the programmer I suppose but seeing what Jona brought to the table I'm sure you are not even reading this because you are passed out in your chair from all his mind blowing visuals but I will show you an idea of what a simple behaviour tree might look like so you will get to know a little bit of what my future will be.
---
Concept art by sitcomtom