Nowadays the moon is dwelled by a civilization called "Selenitas" which has under control almost the whole solar system, and they enlarging their control. They act as protectors of the humans and the earth. The discovery of a planet at the outer Kuiper´s belt, and the weird events that took place are the starting point of this magnificent adventure.
The game is self-defined as a mix of roguelike, hack & slash, with a classical adventure mindset, in which you will need to solve puzzles and uncover the true story.
Greenlight Like us on Greenlight, and help us get on Steam!
Kickstarter For those who would like to give us your support.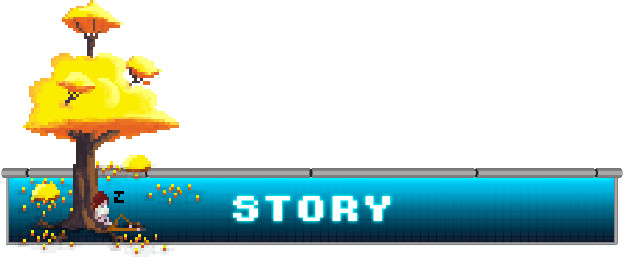 The Moon has been inhabited by an old civilization that watches and protects the Earth from outer threats for thousands of years.
Our heroine, Selena, on a scouting trip to the tiny planet called "ORCUS", found a starship that is astonishingly identical to a starship found on the moon thousands of years ago, prior to even the existence of the Selenites.
At her return to the Moon, Selena, started to notice some weird cases of madness. The central system which all Selenitas are connected to, forming a collective brain, had been corrupted. Selenitas' brains had been turned so that they would kill themselves. Communications with other command centers located in other galaxies revealed that they were facing the same problem and that there were just a few survivors.
Selena found a body connected to a server next to a strange artifact. With her Mentor´s help she discovered why they had been attacked and most importantly by whom…
Since the dawn of time the Selenitas have been facing an old civilization of gaseous beings, "The Amenoi". Their goal is to collect as many artifacts as possible along the Solar System; those artifacts are a source of great power, and we cannot even imagine what would happen if they collected them all.
The strike has been devastating and the Earth is no longer protected. Selena must discover what those artifacts are and find the rest of them. Therefore, she has to travel through the Solar System to obtain them before "the Amenoi" do. All her skills will be tested to overcome the traps, riddles, and challenges. Selena will confront them in the temples where the artifacts are; meanwhile, she will fight "The Amenoi" and "The Titans", the artifacts' protectors. Along her adventure, she will discover overwhelming temples, spaceships and awesome planets.
This fight began millenniums ago and now it should come to an end.Therefore, she will need to travel to the center of the Earth.


All NPC´s have the same range of movement, 8 directions, with a large variety of different movements. Each one of those NPC´s have specific movements.
As you can see on the image down below, we have created a bunch of cool weapons to enable you to destroy almost everything to pixels. A lot of items are hidden and special that will enlarge your "Diogenes" Syndrome.
Many combos will be available for melee weapons.

Watch out with the infected! Which kind of developers would we be if we did not include the infected? But take care, they are very irritating. Indeed programmers have designed them in a way that will always make you be the first option on their menu.
Not everything you will find is non-stop action. You will need to know when to stay silent. Stealth is an option. That´s why we have put at your disposal some "carrying bags" to pack-up whoever can bother you on your way, and hide it afterwards away from the sight of anyone.

This is a great adventure! We will find a lot of different characters. Some of them will be friendly, some, not so much. We have infected, androids, monsters, bugs, aliens and some outlandish characters that you will meet throughout this epic adventure.
Part of the game will be to solve puzzles and labyrinths, you will have to talk with many NPC´s, which will help us throughout the adventure, and will give us some special quests.

As stated beforehand we want to enlarge your "Diogenes" Syndrome, so that´s why we have spread a vast amount of things all along the game, and to manage it you have a fancy inventory.

If you went through this then that means that you like the adventure. We have many planets, moons, asteroids, and tiny planets at Kuiper´s belt, with mining camps, temples, labyrinths already abandoned with a lot of secrets to be unveiled. Frozen worlds, others in flames or lava, deserted ones or with exuberant weird vegetation. You will reach them through space travels, along the intergalactic highway. All this with starships that you will have to explore, and in some cases to travel on them as a stowaway, prisoner or as a shiny commander of the starship.