Q&A WITH INDIE GAME HQ:
Newly launched website, Indie Game HQ -- a site that also focuses on indie games, set up an interview with us. You can find a little more about the game and where we stand with our progress.

You can read the full Q&A by clicking the image below.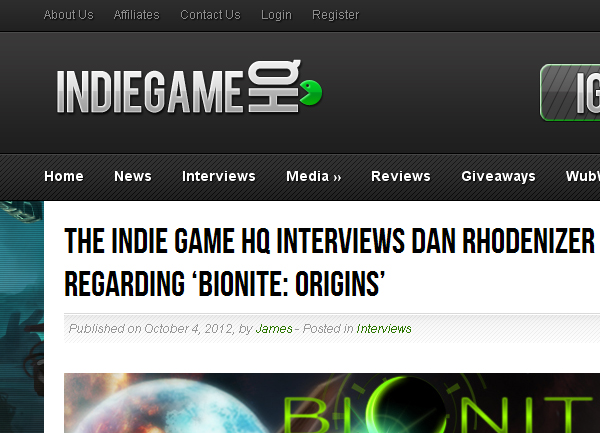 "Indie Game HQ: Can you tell us a little bit about Platoon Studios?
Dan: Sure, we started out a couple years back when a forum was created by us Battlezone fans in hopes of somehow, someway, bringing back this rare genre. It seemed like wishful thinking back then. I believe Battlezone fans didn't really take us seriously and I don't blame them. But, now that we're still hard at it and showing lots of progress lately, I think we have turned a lot of heads and they're finally starting to believe in us now. Our team ranges of up to 20 members, some of us full-time, part-time or contributing whenever we can, because we're not getting paid for this. A lot of us are either in college or working day jobs, so some of us have to work on this when we get home.
Indie Game HQ: Aside from Battlezone '98, do you have any other inspirations for the game?
Dan: Absolutely. A lot has happened since 1998 there are still areas yet to be explored with FPS/RTS hybrids, and we can't wait to show everyone. Halo, Starcraft, and Half-Life among other titles, have also been an inspiration. There's a lot we can learn from these games.
Indie Game HQ: Roughly how many different teams will the game feature?
Dan: As of right now, we're only focused on creating two different factions for this game and getting the balance right.

Indie Game HQ: How large is the typical battlefield in BIONITE: Origins?
Dan: We want the maps to be as large as possible, while also offering smaller size maps for variety. With the Unreal 3 Engine, it allows us to be able to create gigantic maps so that you have that open world feeling of actually being on a planet."
INSIDE THE HOVERTANK: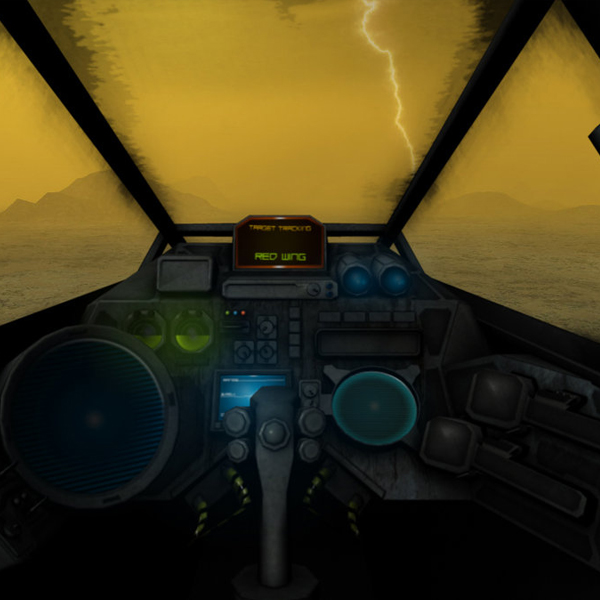 This is an early look of the Bayonet's cockpit -- soon to be functional dials and have an impact with gameplay. The cockpits are designed to add another layer of depth to the experience, and in the dark, confined space of the Bayonet scout's cockpit, the turbine engine roars inches away with only the cold glow of the dash indicators and flashing alerts. You will feel what it's like to pilot one of these crafts.
The people following us will see the central themes (and differences), between factions in the cockpit designs.
Stay tuned for the follow up on this cockpit, more content, the IndieGoGo campaign, and remember, tracking us on IndieDB or Liking us on our Facebook page allows you to get the Multiplayer free when it's released. Have a great weekend fellow BIONITEers!
PS: We still need some more support on Steam Greenlight, so if you haven't already, give us the thumbs up, cheers!