SÆLIG started as a very simple project with a very simple goal; learning C#. All my previous Unity work was done in UnityScript but that started looking less and less desirable so I decided to try and move away from it.
As time went by and my ideas took shape I slowly fell in love with the project (then called Work Time). It was rough, ugly, and unorganised but I saw something in it that made me want to continue to work at it.
Very early on all I had to work with was a couple buildings and capsules. I loved those capsules and so did my wife, they each had a name and what seemed like a personality. It was sad when they were finally cut from the game, but we'll always have this picture to remember them by. My wife drew this not long before they met their end.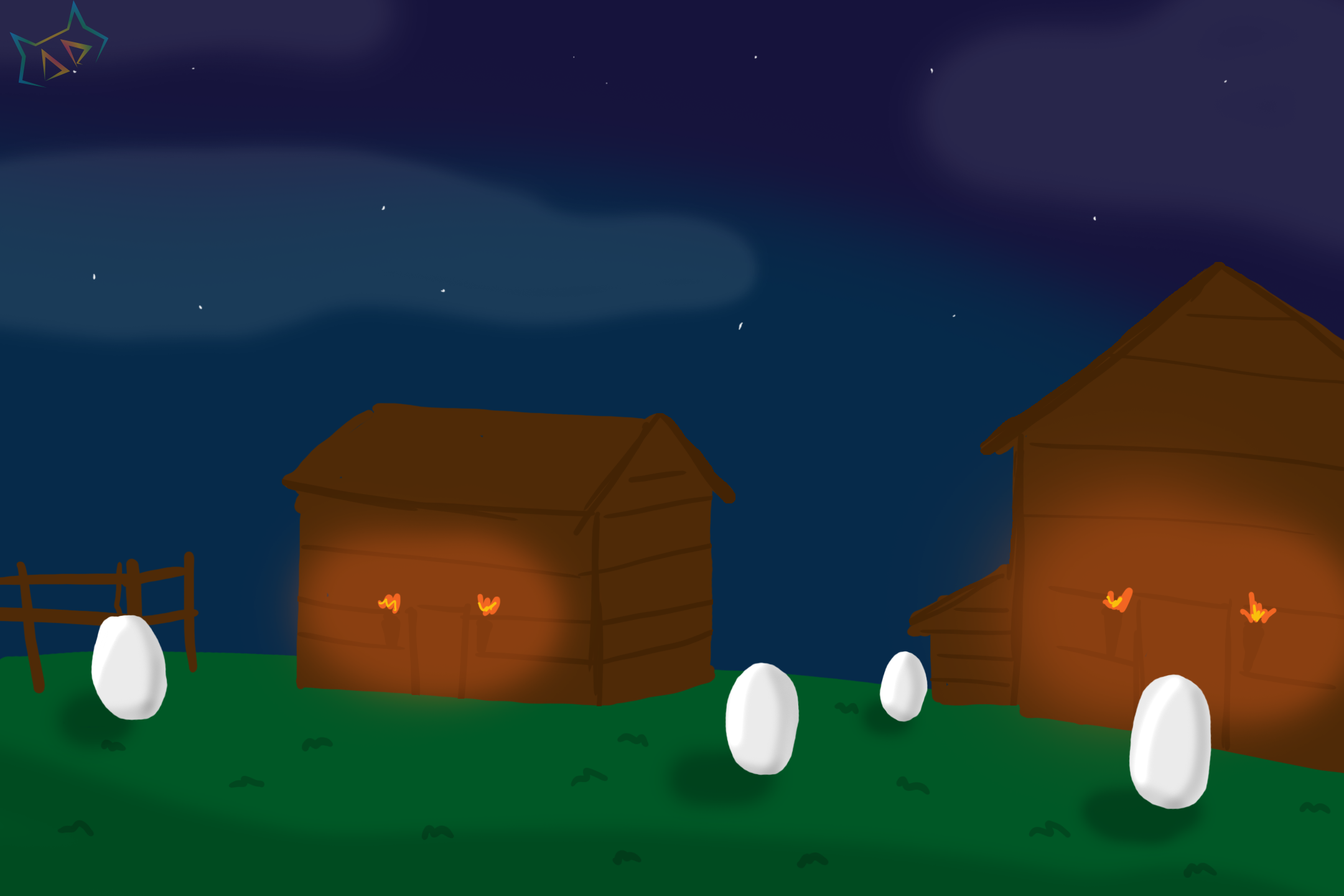 It wasn't long after this that I decided on a setting, without thinking I had gone and made a lot of my assets quite dark and sombre looking which saw me gear things towards a Dark Ages setting, before I finally settled on pre-Norman England. It felt, and looked right. I then spent a while sifting through an Old English translator until I found a word that seem to fit – SÆLIG (Old English: blessed, fortunate, prosperous, happy). A name like this brings challenges, using the Æ (Ash) letter potentially makes things more difficult in terms of searching and finding the game. To remedy this I plan on offering up an alternative name of SALIG when required. I believe the Anglo-Saxons would pronounce Æ much the same as how we say the 'a' in cat, or hat. Please correct me if I am wrong.
After months of programming and gather/creating assets I wanted to start sharing my creation. I hope you guys like the idea and enjoy my updates. Keep in mind though, this is still very early development.
For the moment I am working on the AI. They run and improve their own businesses, buy food, hangout with other people, look for jobs, create their own jobs, and even have fun. The village feels quite lively. I do have a player implemented but that isn't as far along as the AI.
Carts buying & selling goods at the market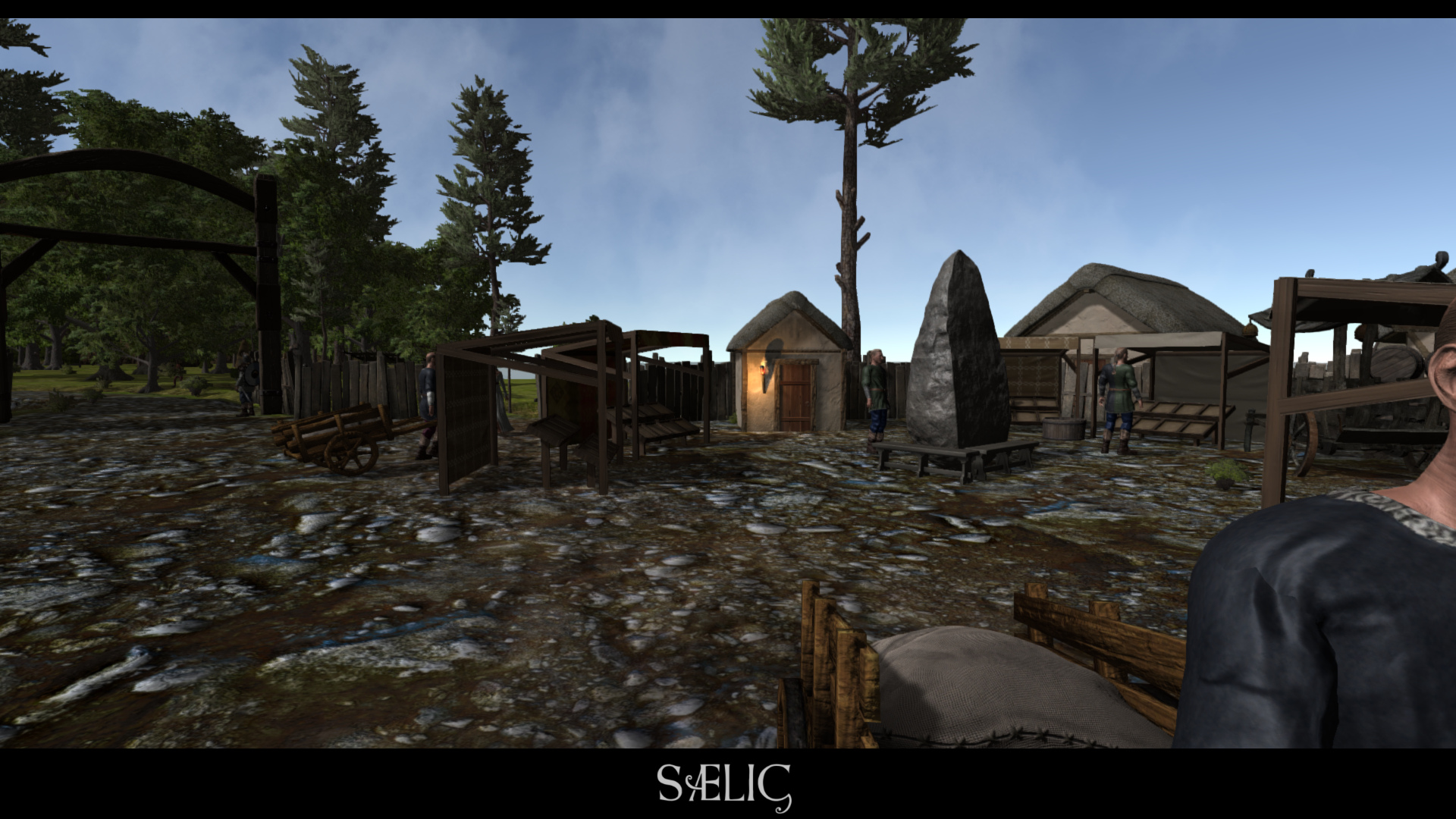 Mill worker grinds wheat & barley that was produced at a farm close by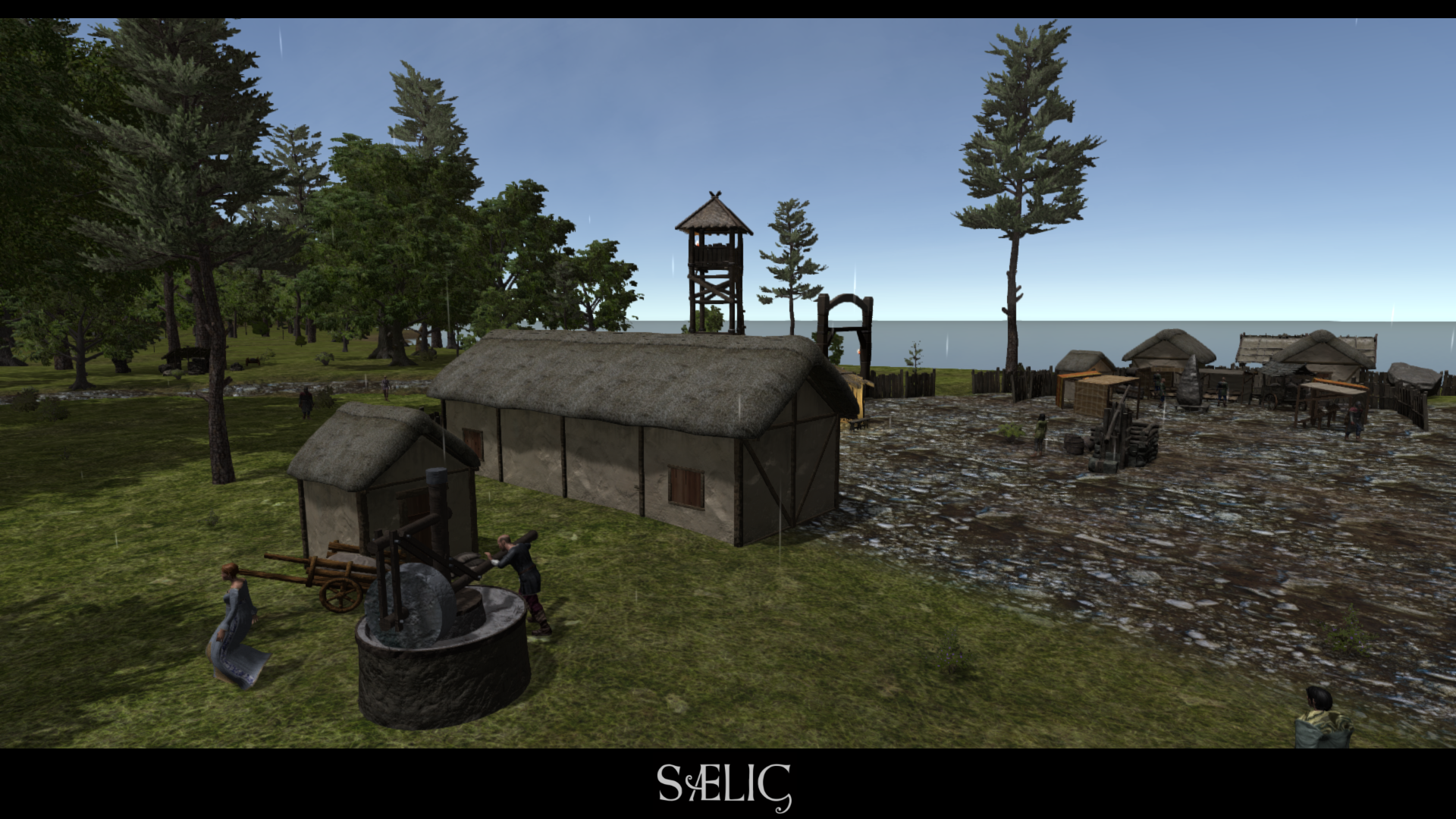 Workers mine for iron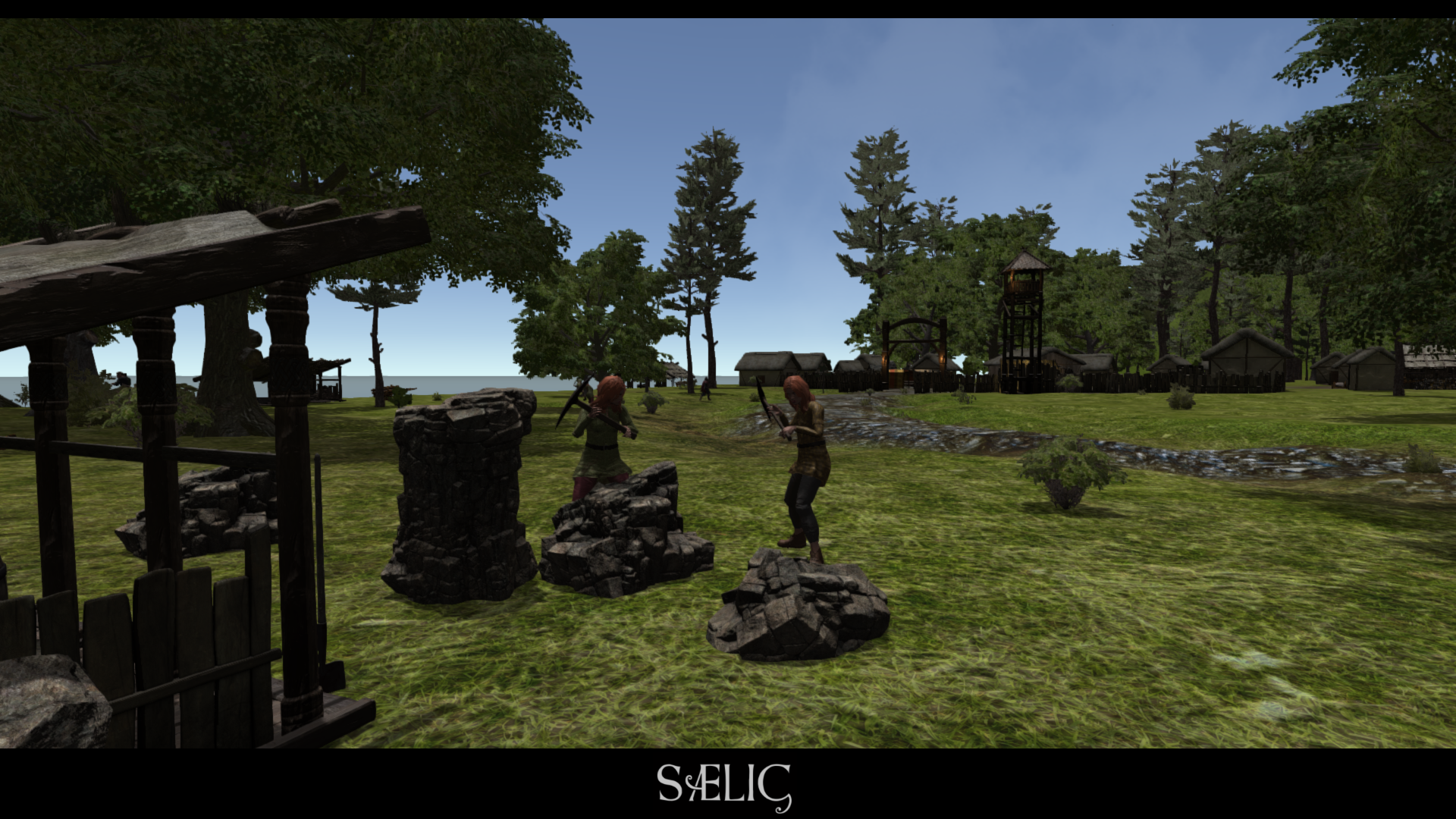 Lone worker hacks away at a tree