Crafting is a big part of MakeShift. Before they were able to control Minions, the Architects were highly skilled artisans and relied on their ability to create for survival.

* The images below are from the Pre-Alpha build and are likely to change in the final release*
This is the almighty crafting grid in MakeShift. It is the ultimate device in creating new items.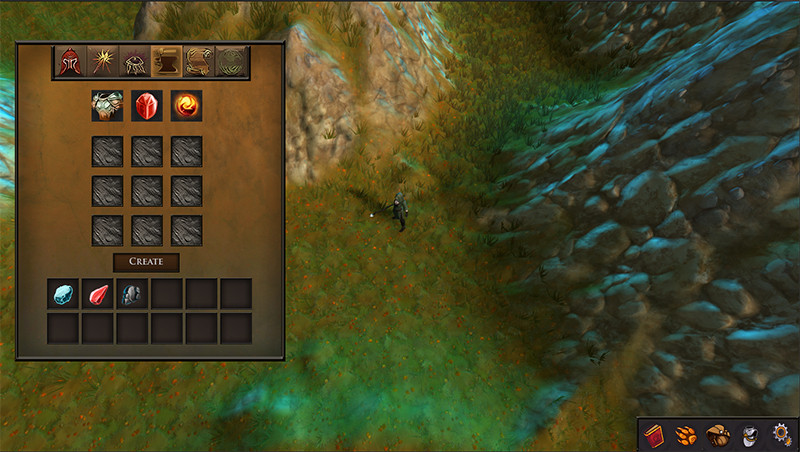 The Basics:

- Any material usable in the crafting process can be placed into the grid at any position.
- After the first material is placed, any additional materials placed will form a green link between each other if they form part of a valid item composition.
- After experimenting and creating a complete item, the link colors will change. Then, you can click create item and see what you get, or you can continue adding additional components to create more complex items. The link colors will change yet again when you have created a tier 2 item, and so on.
- There are recipes in the game, obtainable either from common knowledge, found in the game world, or taught by some wise man in a cave. However, recipes are not required to create the items and full experimentation is encouraged.
- Crafting an item has an inherent chance to fail. However, if you have both the recipe and the recommended level when crafting a particular item, there is no chance of failure. So, for expensive materials, it is best to use them in some kind of recipe to get the most out of them. For common materials, heavy experimentation is encouraged. Another reason you would want the recipe and recommended level for crafting a particular item is if you are planning to merchant that item.
- Craftable items include potions, armor, orbs to enchant items, bags, and nearly any other useful items you can think of.
- The grid actually has the dual purpose of breaking down complete items down into their components. This ability is part of the Alchemy skill and a higher Alchemy level will allow you to break down higher quality items and obtain a higher return of materials when doing it.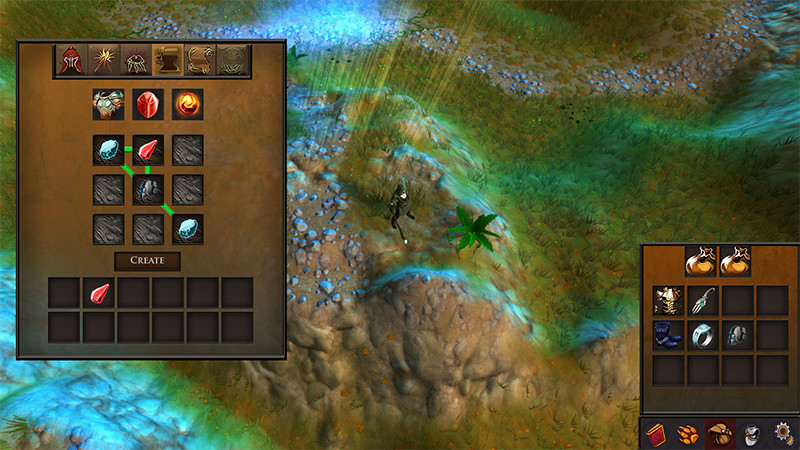 This information is likely to raise some questions. If you do have a question, please comment and I'll be happy to answer!