"The Withering" is a modern world post apocalyptic survival horror simulator. The story puts players in a world where a terrible viral infection wiped 90% of the population, which in return triggered a series of catastrophic events laying devastation on already dying world.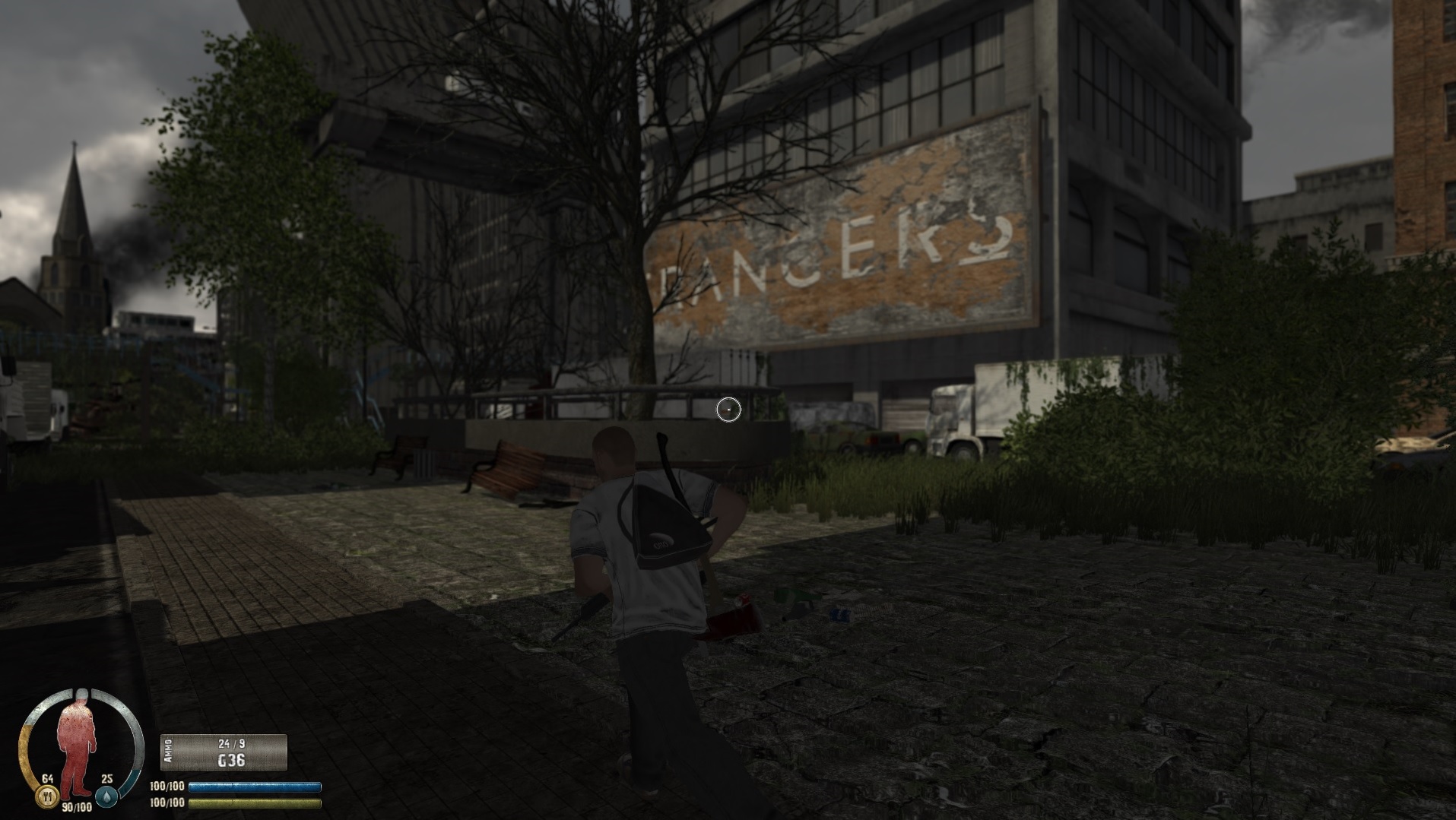 The gameplay consists of two elements, a turn based management and a real time action survival simulation. During the management gameplay players take control of a survivors camp and manage it's population by assigning different tasks, building up camp defenses, constructing building, managing upgrades / production and diplomacy. Players will also have to make decisions at random encounters and events, making each gameplay experience different. Defend your camp in a turn based tactical combat simulation from hordes of infected or bandit raids. Craft and equip your survivors with different kits to help them on their missions, or form raiding parties to take resources from other camps by force.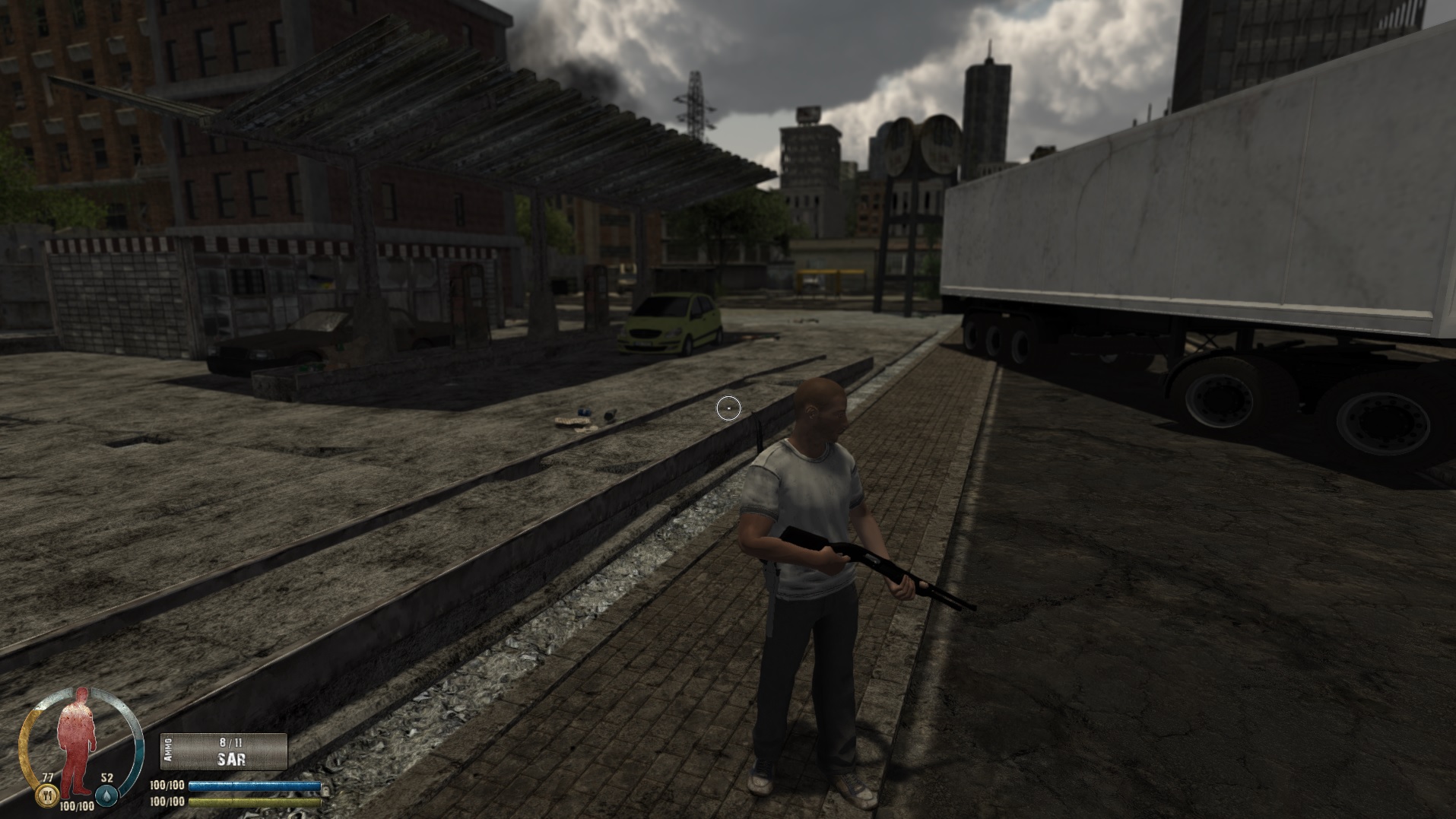 Player are also able to create and manage custom characters, and are able at any time leave their camp to explore the dying world. Taking control of their characters in a third person action / simulator to scavenge resources, materials and equipment that can be brought back to their camp and used in production / upgrades and fortification tasks. Random in world events and loot drops and different enemy types will make each play through different. Develop custom characters stats to increase melee and firearms skills as well as character physical performance by spending experience points earned during the real time action gameplay and running successful missions in the management gameplay.
Why Early Access?
"The Withering is currently in the early access phase as we continue to develop additional features and content. We want players to take part in this development process and become involved as the world of "The Withering" is coming to life. We want to hear from players on what features they would like to see in the game. Which aspects they would prefer the development to focus on in the current stage of development. We would also like to give players a chance to influence the game world and have a chance of becoming a part of the story, with original personalized content."
Approximately how long will this game be in Early Access?
"We estimate the game to be in the early access phase until forth quarter of 2016. However, we plan to release a major update in the first half of 2016 that will expand the gameplay features drastically."
How is the full version planned to differ from the Early Access version?
"The final version of The Withering will be heavily multiplayer orientated. It will include features such as Open World with Free Roam that will let players explore vast different environments of a post apocalyptic hostile world. PvE and PvP game modes will be implemented. Co-op game modes where players will be able to explore special locations in the world. Deep crafting and production system, world economy and diplomacy among different factions in the world. Along with a seamless randomly generated world events that will allow players to shape the future of The Withering universe."
What is the current state of the Early Access version?
"Currently we have a stable alpha version with turn based management gameplay and real time action gameplay elements. The early access is currently supporting single player mode and we plan to expand it with PvP and Co-op modes in the first half of 2016."
Will the game be priced differently during and after Early Access?
"The decision was made to have an early access discount until we will release a major update with multiplayer capabilities. Once the game will be updated with multiplayer mode, the pricing will be revised."
How are you planning on involving the Community in your development process?
"We will have a dedicated team of developers that will be interacting with the community of players through forums, emails and many other means available to us. The main purpose of the early access is to have the community involved in the development process and work together with our developers to guide the team's focus towards the features players would like to have implemented as a priority in the game. We want to have the world of "The Withering" to be shaped by the community."
As many members of our community voiced it, Single Player (SP) is a very important part of the gameplay element for the community and many players have expressed their concerns regarding the upcoming Multiplayer (MP) features, and how they would effect the game structure, but most specifically the SP. We would like to let everybody know that the based on your requests, decision was made to keep the SP game mode separate from the MP, it will not require players to have internet connection or have them logging in to our servers. It will be a completely independent game mode.

Does it mean that the SP and MP game modes will be entirely different? Yes and no, the MP part of the game will have several game modes that are specifically designed for MP, such as PvE - Co-op modes with special missions where players will be joining teams and completing objectives for example, or scavenging a highly dangerous sites or locations. PvP modes where players will be able to join their friends in FFA, TDM, and Objectives based matches on designated maps in different environments. And of course the Free Roam mode with an large open world map to explore, that comes with a lot of features we are not going to discuss in this announcement yet.

And here are more very exciting news. The roadmap for the first half of 2016 will include Weekly Updates that will be targeting the pressing issues and new content, such as new sites, new enemy types and more. Please keep in mind that we are running the Feedback and Ideas event system, and if you haven't participated yet, please feel free to follow the link below:

And vote for the features you would like to see in the game, or pitch your ideas to us.

The initial Multiplayer mode addition to the game is estimated to be released in our first major update, scheduled for the end of the first quarter of 2016.
We will be constantly posting excited news updates on the development down the road.
The Withering community is growing and we are happy to see that players are sharing their experience with us and the public. Here is one of the many gameplay videos made by one of the players.
Please feel welcomed to visit our community page and join our discussions as we continue to improve and develop new features!