Version 0.11 has just been released. It's still not very playable, but... if you are an experimentator you might give it a try. Casual players are discouraged from trying that version (wait till Beta).
Features & changes:
Ground combat works
Redone economy (industries instead of buildings)
Audience - Emperor Poisoned event (always at turn 2)
Interface improvements
a lot of technical stuff you will not notice :)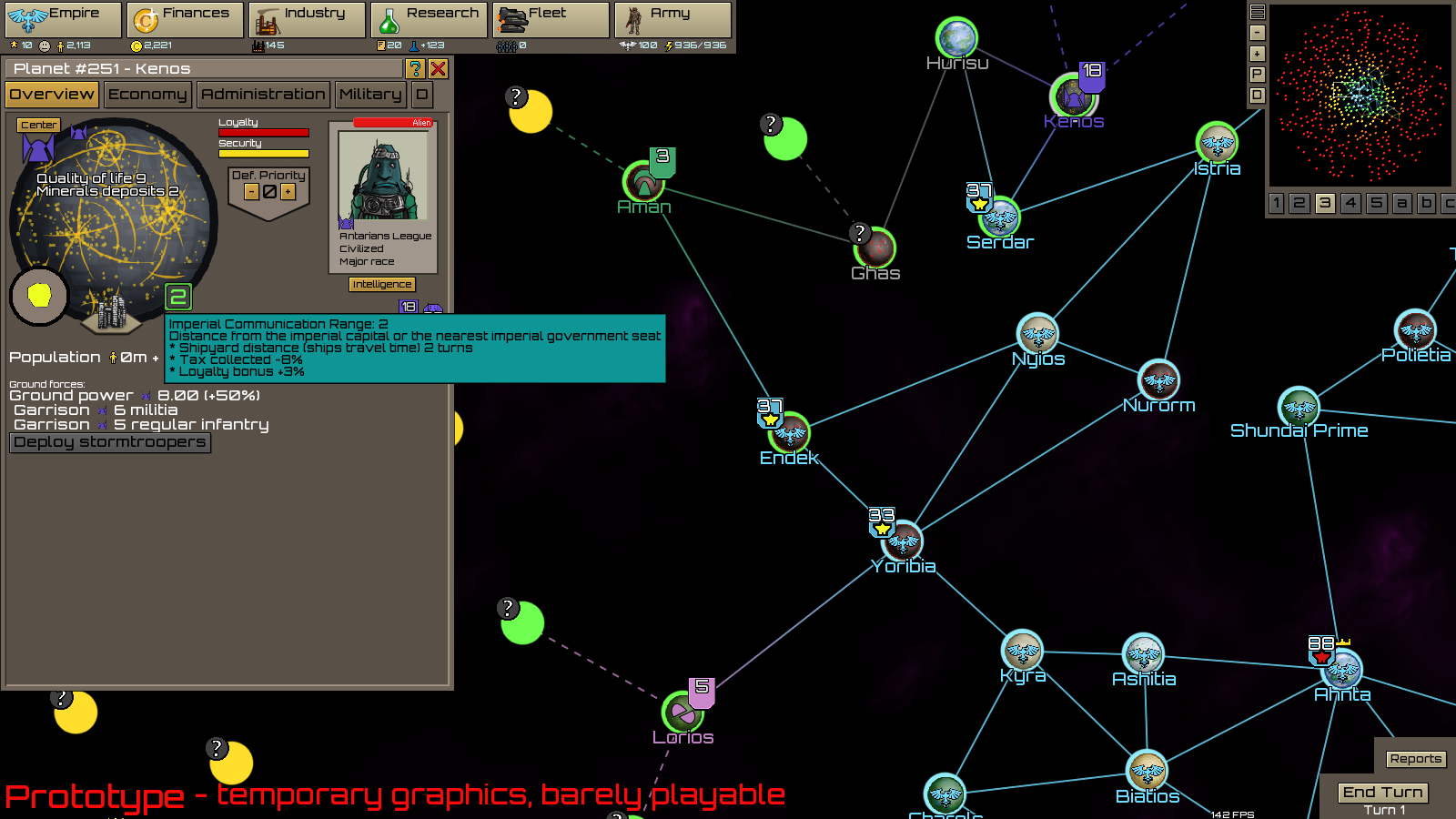 Imperial Communication Range.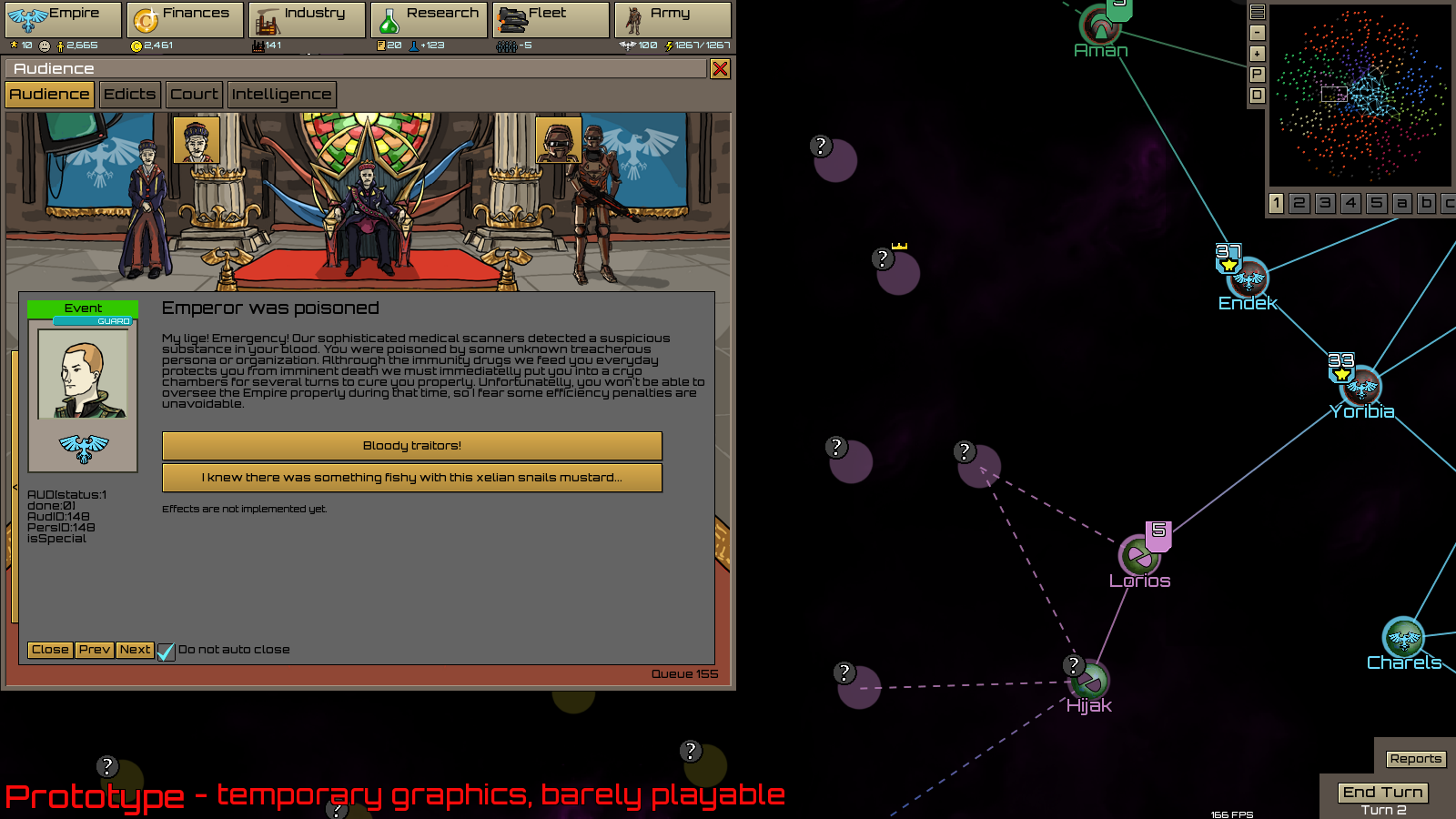 "Emperor was poisoned" event.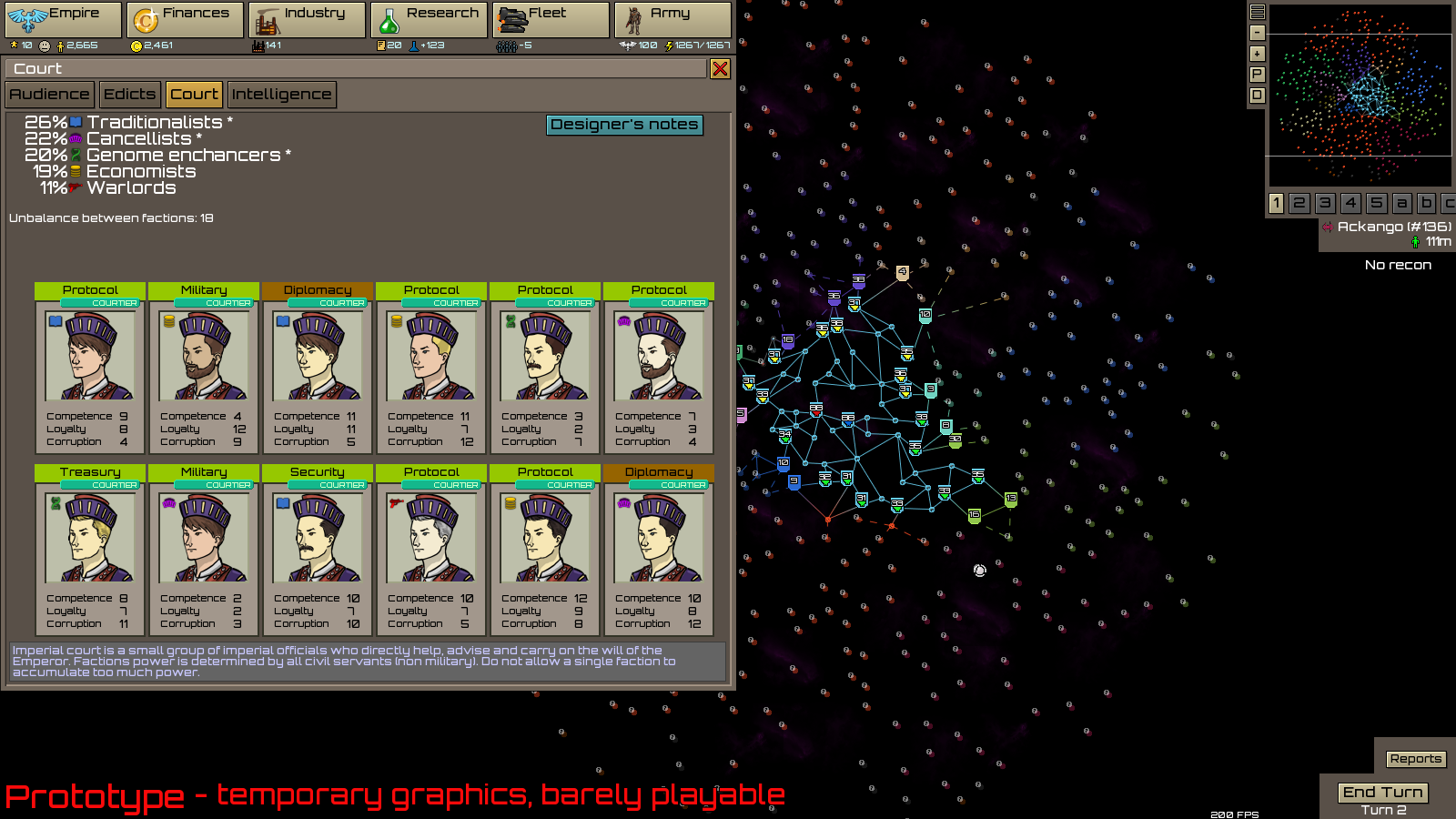 The imperial court & court factions.
You might get the EarlyAccess version here: PocketSpaceEmpire.com