Today we're releasing a new update for Guntastic, the third one since the game entered Early Access at the end of 2019. Work on this update took a bit more time than we originally anticipated, but we believe the new content will be worth the wait!
New Level: High Voltage ⚡
Each level in Guntastic has a strong underlying theme and for this new level we wanted to play around with electricity.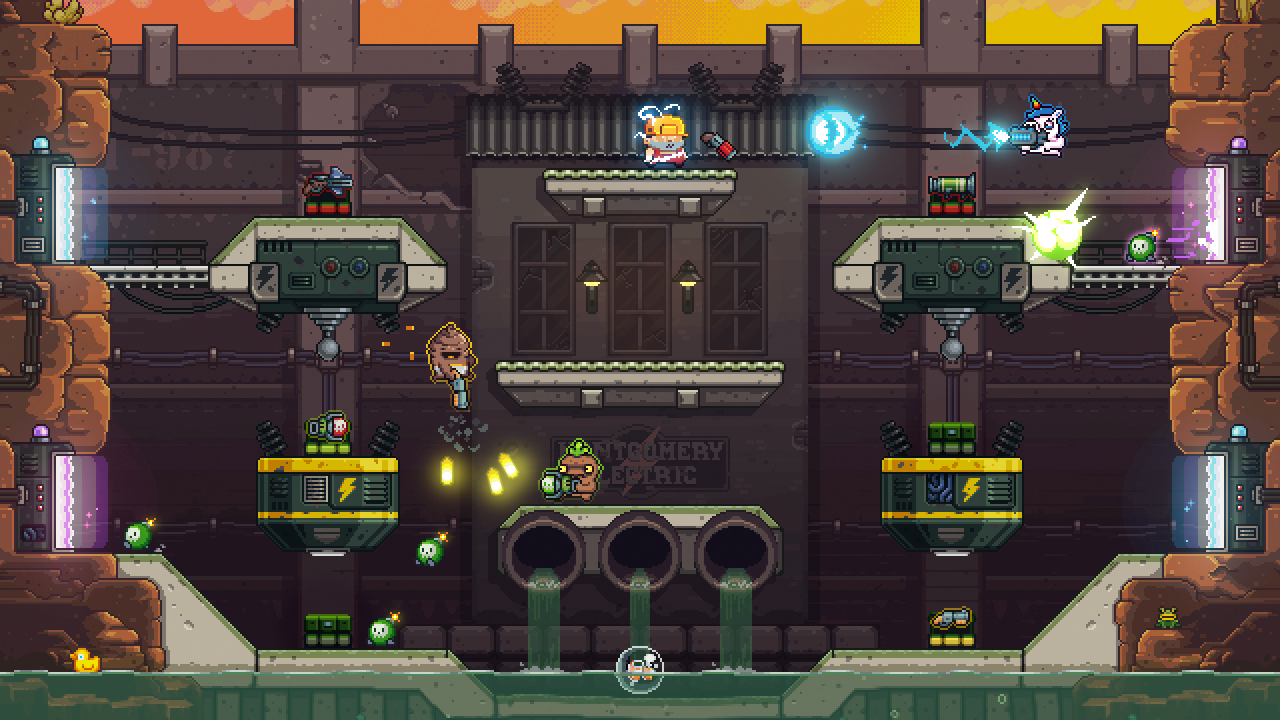 Water and electricity, what can possibly go wrong?
High Voltage is set in a hydroelectric dam, where some mad scientist has been running secret experiments on teleportation. And guess what? He succeeded! The level introduces a main new gameplay element: teleporters.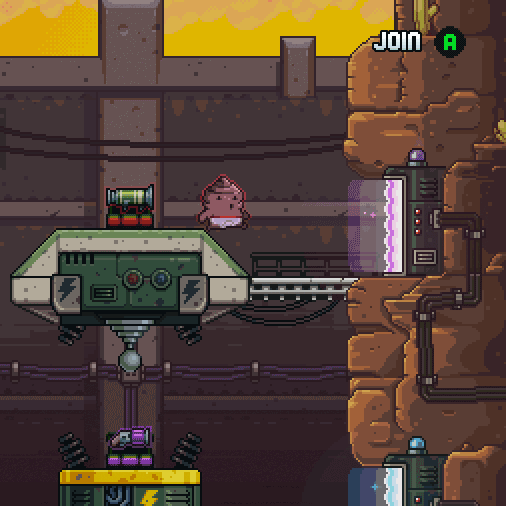 «Beam me up, Scotty.»
These can be used to instantly travel across the map and should make for some nice gameplay opportunities. Projectiles are teleported as well, so look out for that! Also watch out for the big generators at the center of the level, you sure don't want to be caught in them while they're active.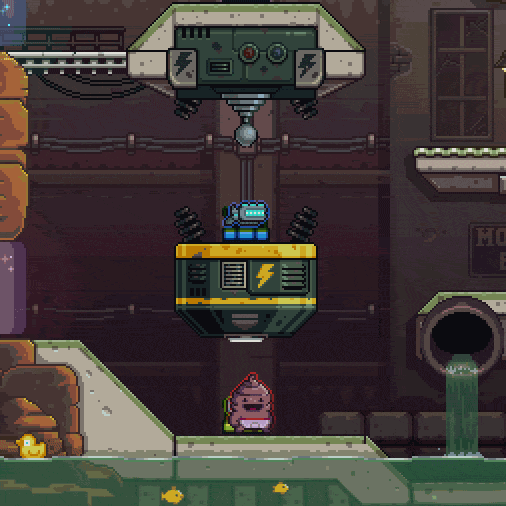 «1.21 Gigawatts?!?»
Make sure to use generators to your advance to unlock the new Electrician achievement.
Another element that also makes its first appearance in this level is water. We're still experimenting with it and for now it simply slows character down while they're in it. High Voltage also features a new music track whose synths and sounds should bring '70s spy and alien movies to mind.
New Character: Meet Root 🥔
Please welcome our latest character, a mutant potato called Root!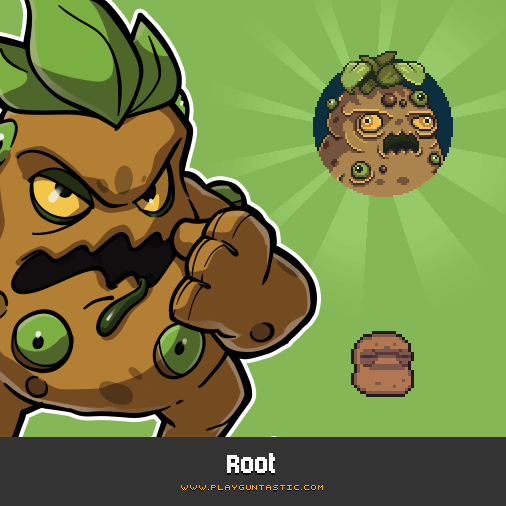 «I am Root.»
As it was the case with our last character – the happy unicorn called Blue Magic – Root was also designed with feedback from our awesome community.
Bug Fixes & Improvements
Guntastic now uses the latest Unreal Engine version available, 4.24.3. This release brings quite a few improvements and fixes to character movement, rendering and more.
Fixed an issue that prevented lock-on on rockets to work correctly in some cases.
Network traffic is now encrypted for improved security.
That's it for the first Guntastic update of the decade. More content awaits in future updates. As always we look forward to your feedback here or on Discord!