You know that feeling of getting close to an target? So close that it's almost within touching distance. Only for that target to then move even further away! Well that's what the last 12 months have been like developing Gym Empire.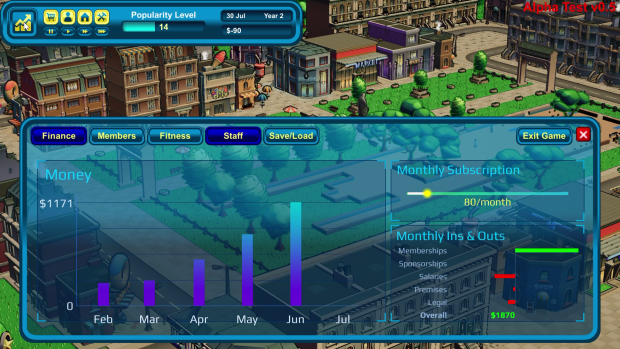 Gym Empire Development
Getting the Alpha Demo build out was a huge milestone. However getting so many more users to test the game, resulted in a whole load of bugs being discovered. Which was absolutely brilliant, because that's exactly what we needed from the Alpha Demo. However it made me realise just how much more work was left to be done in Gym Empire before the Early Access release.
From Day 1, I've had a very clear plan and targets for the development of Gym Empire:
Release a fully functioning Early Access version (no broken gameplay)
Develop Gym Empire with the support of the community
Build a large Wishlist before release
Use the support of Tycoon Youtubers to help build interest in Gym Empire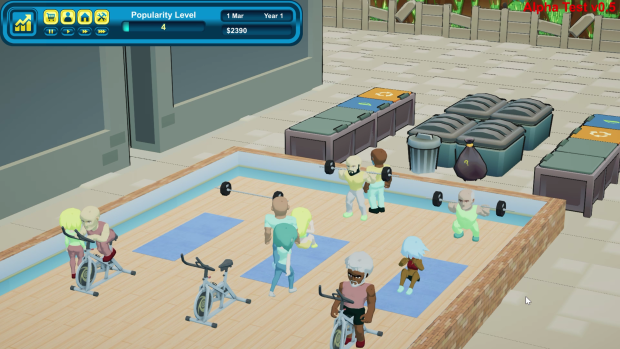 To achieve these targets the number one priority is having a fully functioning version of Gym Empire that provides a full slice of the gameplay experience. To enable that it is key to ensure there are as few bugs in the game as possible.
Gym Empire Early Access
Bugs in an Early Access release are to be expected, but too many can give a bad first impression to the community. Yes they want to be part of helping to build the game, but they also want a full game experience to enjoy at the same time.
With the latest GUI improvements to Gym Empire, the added functionality, expanded environments and bug fixes, it's now a perfect time for the Early Access trailer. Along with some huge improvements to the Steam Store page, we are now ready to move into the Wishlist building and Youtuber Support phase.
Add Gym Empire to your Steam Wishlist now.
Join our Patreon to support development of Gym Empire and get exclusive access to in depth behind the scenes news and other awesome rewards.
For more regular Gym Empire updates check out the Chronik Spartan blog.
Access to the demo is on itch.io which is provided through a simple link in our Discord server: