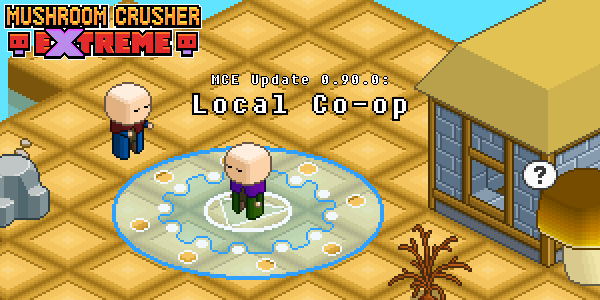 Hi, everyone! This week, let's go back to the past, to the times of the cozy couch co-op! Call up a friend and get ready for some action, because MCE local co-op is here!
Local Co-Op Mode
From the very beginning we stated that developing co-op multiplayer for MCE is our core mission for Early Access. As we're getting closer and closer to its completion, we're happy to introduce you the first major milestone—local co-op. Online co-op is coming soon, maybe even in the next update in two weeks!
Two can play this game! There are different control options for co-op: you can share a keyboard, you can both play using gamepads or combine both—let one player use keyboard and the other one a gamepad. But we do recommend sharing a keyboard for the best bonding experience. If you're not pushing each other's elbows, you're not doing it right!
If the screen gets too tight for the two of you, we have just the thing. The split-screen mode works nicely for situations where you want to be causing mayhem at completely different parts of the map. If the view gets too tight, you can always toggle back the single screen-mode.
So, grab a friend for a little mushroom party tonight!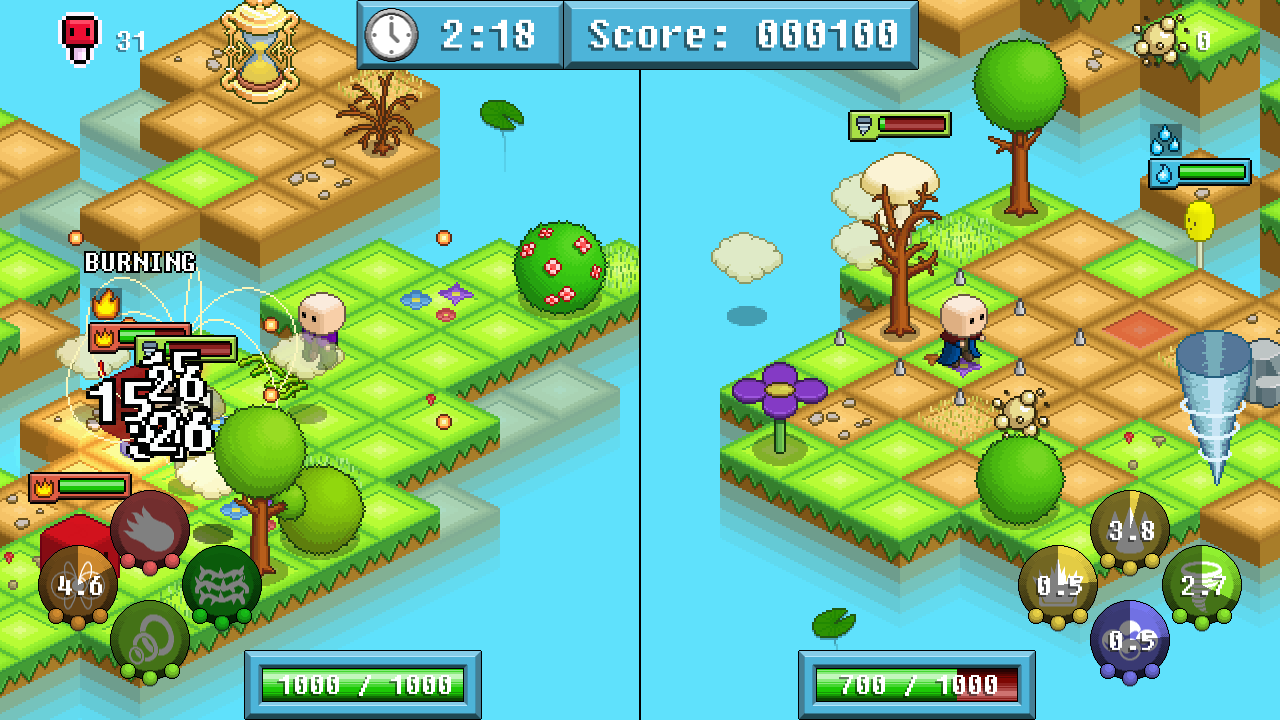 Minor Additions and Fixes
Now, what would an update be without some little extra fixes? We've added the rest of the level icons for the level select-menu to make it easier to recognize different levels and their layouts at a glance. Also, with new features, there's usually a need for a couple of new dictionary entries. Actually, who IS that green-clad Zenon-lookalike? Check the dictionary to find out!
Also added to the new update are some small graphical adjustments, changes to some Trinket and Accomplishment descriptions, and minor performance optimizations.
We've fixed some bugs affecting the performance of several types of enemies. One of the most noticeable bugs fixed is the one causing all spells to freeze, when Aqua Sphere was used over ice tiles. Now you can Aqua-Sphere wherever you wish!
Find the full changelog on our Steam forum.
That's about it! Try out the local co-op and make sure to let us know what you think about it on our Steam Community forum.
Connect with us on Facebook and Twitter for regular MCE news updates.