Dear Paleontologists!

We're hard at work to deliver to all of you the best experience possible. We're still improving the core mechanics of the game while also implementing stretch goals from our Kickstarter campaign. Without further ado, let us give you an insight into the newest additions!

Let the Adventure Begin!
We've recently added the Night Mode with electricity management as a part of "Let the adventure begin" Kickstarter stretch goal. You can see a new development screenshot below. It's really dark out there, isn't it? If a lamp is not enough, just grab a flashlight and you're ready to go! Paleontologists tend to work in various environments, including wandering about at night. Fossil hunting may be difficult in those circumstances, but who else but you can undertake this challenge? :)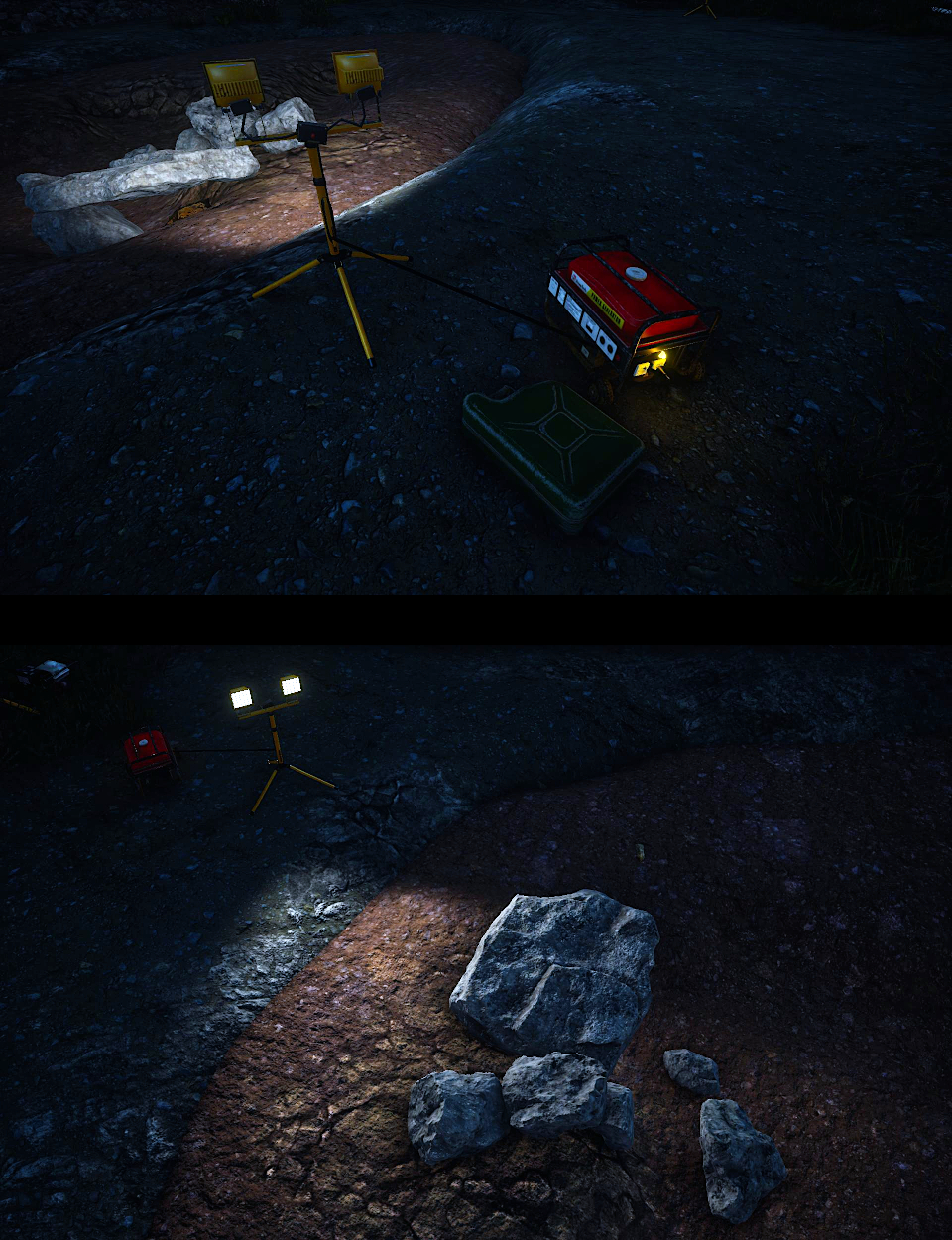 Along with the Night Mode, "Let the Adventure Begin" stretch goal includes new tools. One of them, pictured below, is Geiger counter which greatly helps with locating the fossils! We hope it'll be of use to you!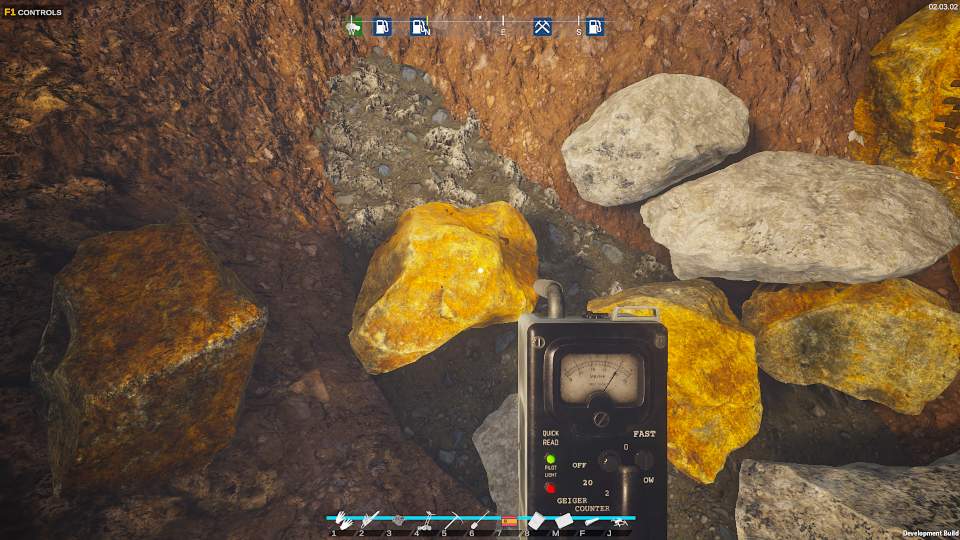 Drive to Dive!
Another Kickstarter stretch goal that is already making its way into the game is the "Drive to Dive" stretch goal. For those of you who may have started to follow us more recently, we want to expand the area of exploration and let players… Dive! Of course, extracting fossils from underwater requires sufficient new tools. This is where our new gasoline water pump comes in! It has 2 different uses depending on a place it's used in. It can dry out wetlands or rinse stones while diving.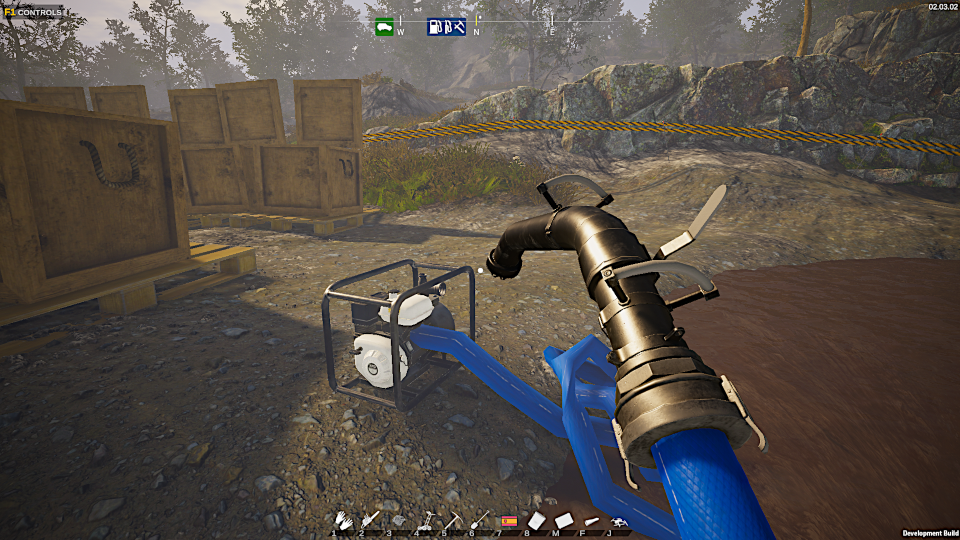 What else?
Apart from adding features from our Kickstarter stretch goal list, we've also been working on a big museum! This museum is still WIP so please keep in mind that the screenshot below doesn't represent final results.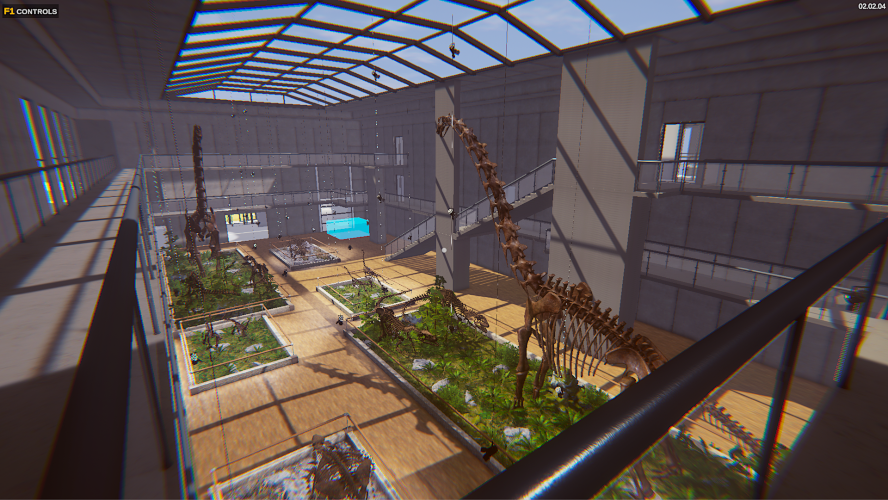 Stay tuned for upcoming updates, and keep following Dinosaur Fossil Hunter on IndieDB and Steam!

Join our Discord community and talk with us there, too! We post sneak peeks every now and then, so it's a great way to stay up to date with development progress. You can throw us some feedback or suggestions regarding the game – we're always happy to hear from players. :)

Best Regards,
Dinosaur Fossil Hunter Team