WHY EARLY ACCESS?
We want to get the game into player's hands immediately and not just for a short amount of time. As have been evidenced lately with Kickstarter campaigns where months could go by without a promised build or update we wanted to forgo this, focus on the game and get it out as soon as possible. Putting the game directly in player's hands and receiving immediate feedback will aid us in making something great with your help. We have proven that we can make continuous updates and have maintained visibility into the changes via our weekly blog.
In making the game we have avoided simply making a reskin/clone of another game and instead have tried to make something unique. Due to its attempts at being unique a broad range of feedback is required.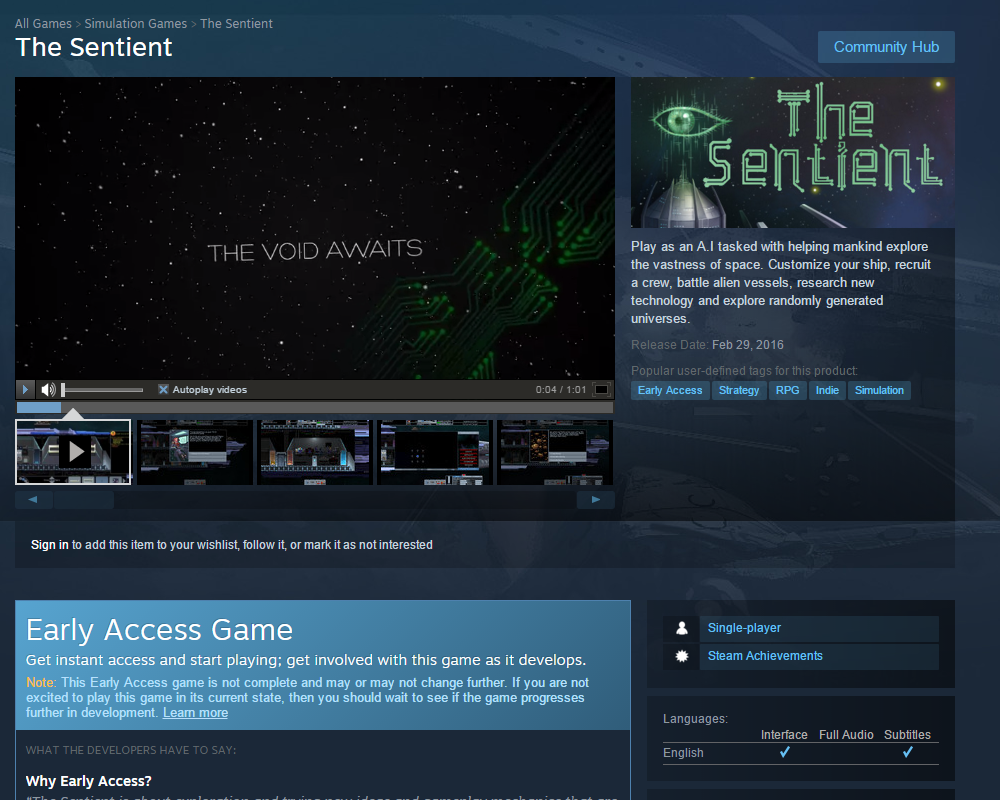 We have been hard at work and below are the major changes for the month of February.
RESEARCH CHANGES
As we began to move to early access the most polished pieces of the game are enabled at first while feedback is addressed. Due to this the power armor system and pilots have now been temporarily disabled to get the proper attention they deserve in the upcoming months. These updates will of course be free and put into the game based on feedback.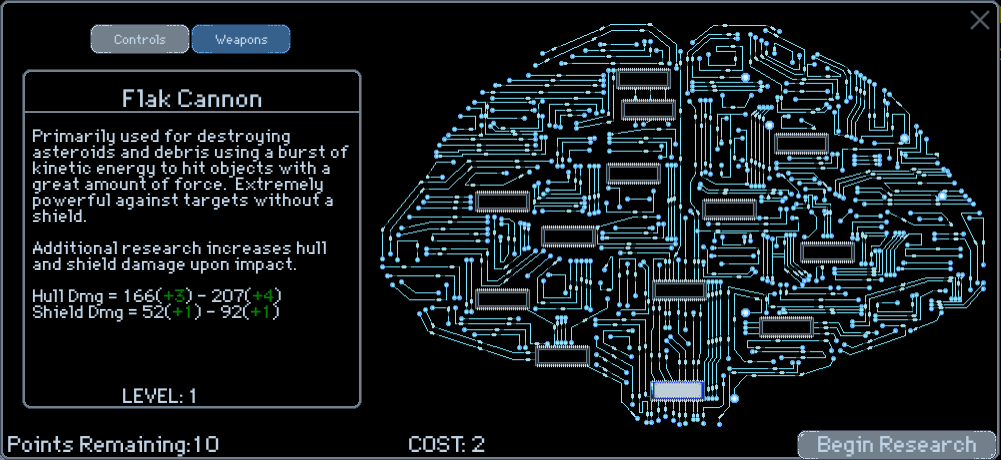 Room Building Upgrades
A heavily requested feature was the ability to click and move ship objects around with ease. While in the build menu you can now select an object and place it on an available location. This should greatly aid in misplacing objects.
Along with item placement a big request in room construction was the desire to increase and decrease room sizes with ease instead of completely removing a room and placing it down. While in the build menu you can now use room increase or decrease options when the available.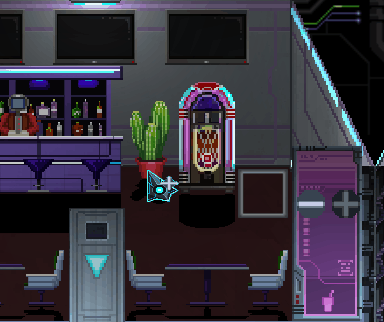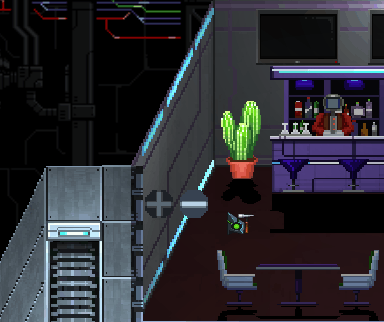 Female Crew Members
We have wanted to get female flight crew and mechanics into the game for a long time and we finally have been able to. Flight Crew and Mechanics have now joined the crew ready to explore the vastness of space. Female flight crew members are just like their male counterparts with random stats and perks/issues. Making sure to take the best crew members into space is very important.