"The fusion of console platformer and endless running game!"
SCREENSHOTS: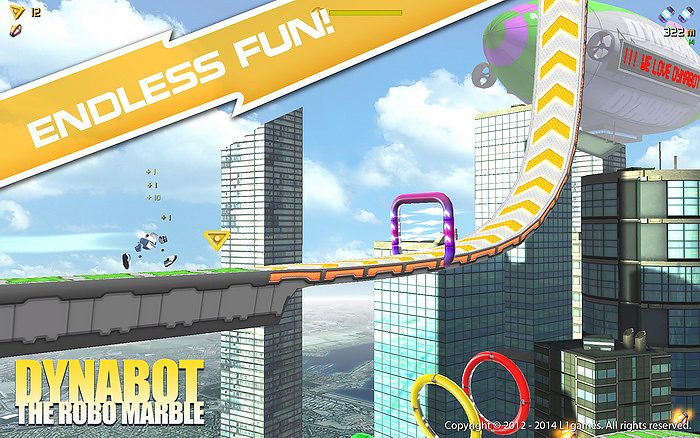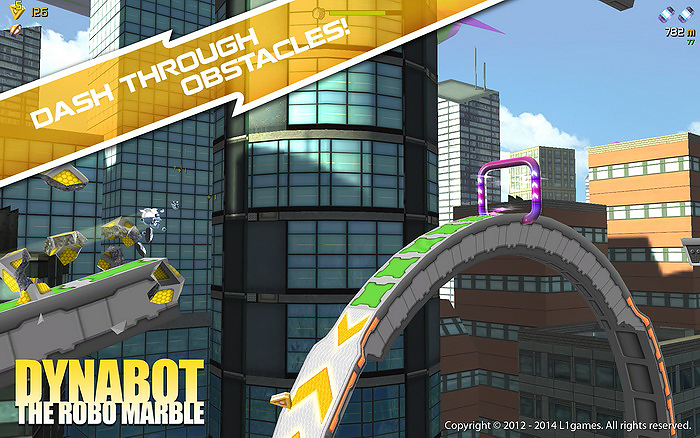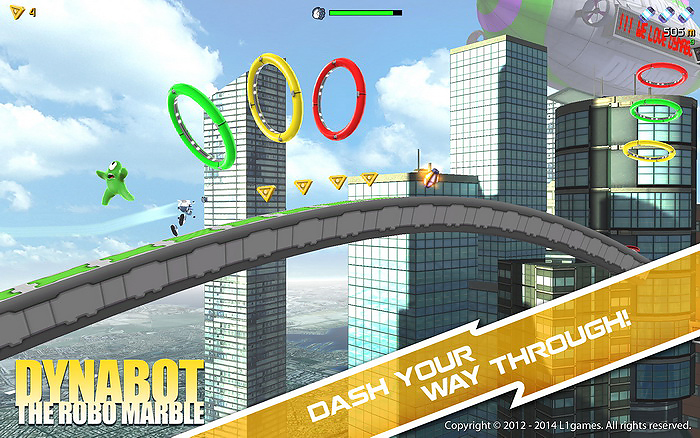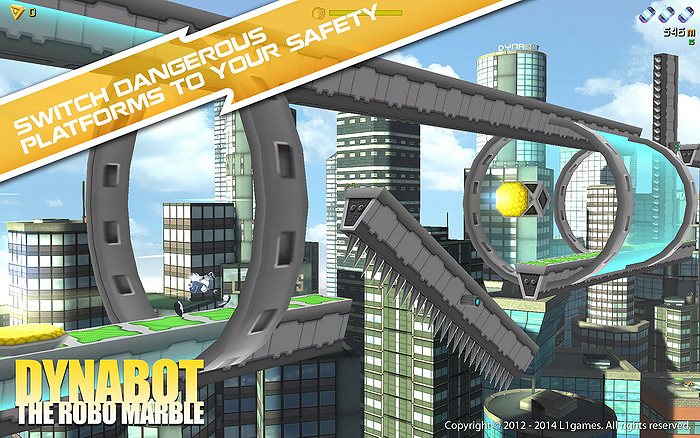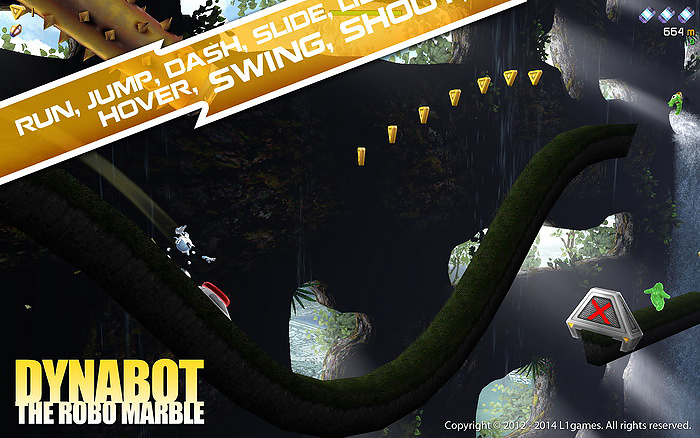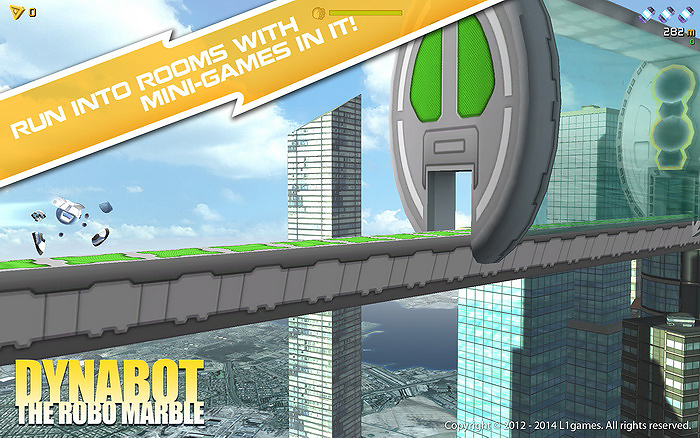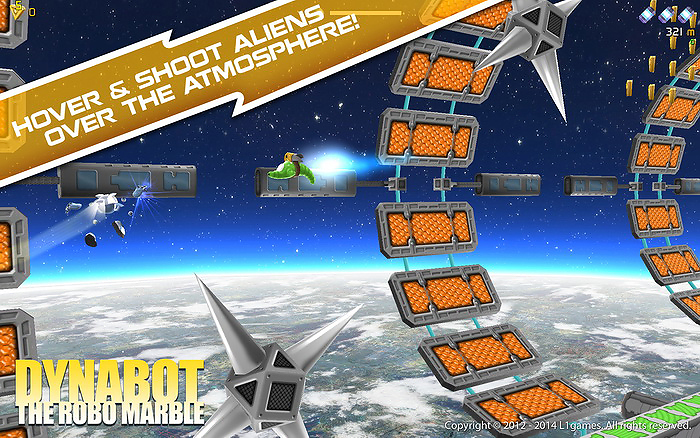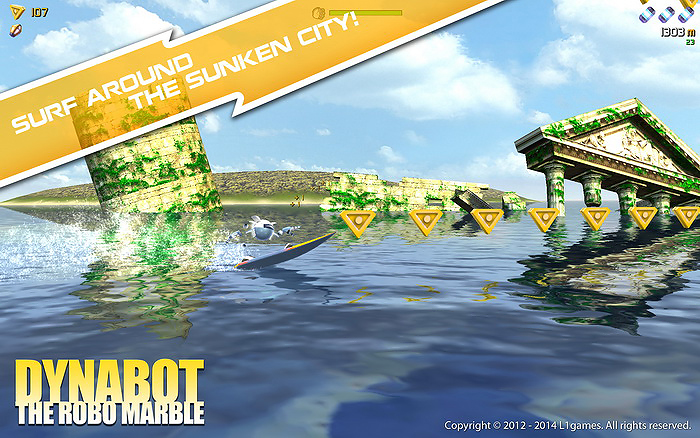 Endless running games always lay the focus on beating your own or your friends score. To enhance this simple concept with more excitement, fun and variety, we created a mix of real platform game behaviors combined with different gameplay elements? and an ongoing endless system.
MAIN FEATURES:
The goal is to free the ear
t
h from an invasion of weird aliens! Liberate the seven continents. Encounter abandoned places, in which the alien bosses have been hiding. Use portals to clean up all the places from the
invasion of the aliens and go for an endless run to beat your own or your friends
´
score!
Find energy cells to activate portals on the go and throw DYNABOT into different worlds with different gameplay styles. For example, fly in low gravity over the atmosphere or surf your way through an abandoned city across the ocean.
Play mini-games on the go! Run into different rooms and play various Mini-Games. Receive bonus points to increase the chance of liberation.
Let DYNABOT use his dash-combos and bounce off of stronger enemies and obstacles. Strike back again and repeat your dash on the ground, as well as in the air, until you finally break through their defenses. Also use dash-combos to save DYNABOT from falling into the abyss.
Keep DYNABOT in shape by doing air tricks with his surf- or skateboard, to achieve special air-trick bonuses.
Play the entire game along with its mini-games with only two buttons!
.... and even more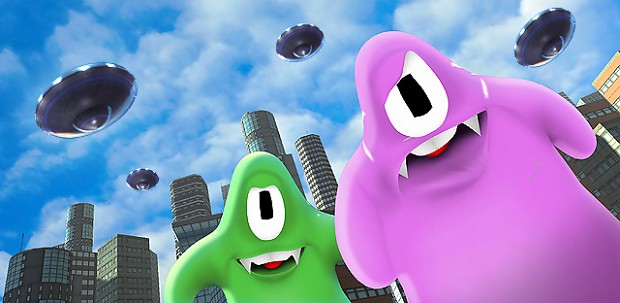 OTHER FEATURES:
fluid gameplay with full 60fps

no loading times after the game

has been initialised

start the game within 2-3 seconds
in-game shop to unlock different characters, worlds and mini-games
comprehensive achievement system
universal app
social networking: twitter & facebook