Hello everyone!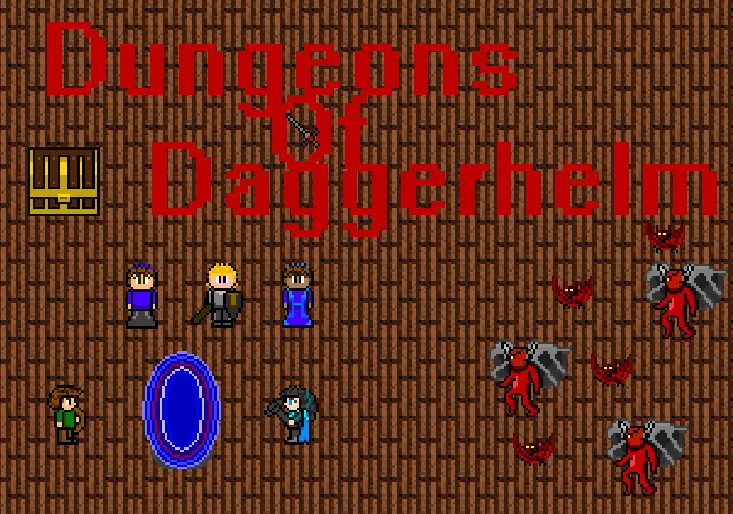 I apologize for not updating the game page any sooner (one month is an incredibly long pause!). I have started working part-time over the last three weeks to cover expenses and bills, so my time to work on the game has been significantly reduced. However, I'm still actively adding things here and there, and thanks to the holiday weekend of the 4th of July for us Americans, I've had some time to sit down and make some valued changes that needed to occur first before moving on to other things, such as story mode and multiplayer.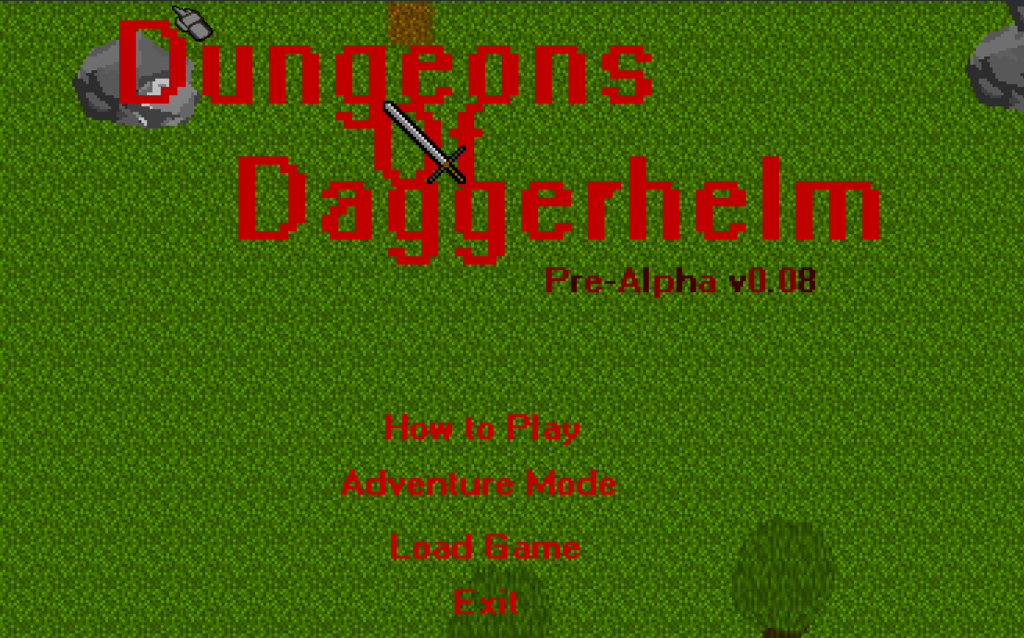 Resolution Change:
I've made a new resolution change! Again!
The screen resolution for the game is now 1110x690 instead of 900x900. The reason for this change is that certain GUI assets were getting cut off on the bottom of the screen, and black bars on either side were appearing to squish the graphics in, causing some bizarre UI issues. These are (hopefully) fixed with this change, so now all players with monitors or laptops above 1280x720 resolution can play the game no-problem. Before a demo with this addition included is released, I need to make sure it actually works on low-resolution screens!
GUI Change:
This resolution change means that the GUI has been reallocated to the right side, similar to how Realm of the Mad God has its GUI set up. Everything is the same, except with the exclusion of the current-class faces and a reduction in inventory space, but that's about it.
Battle-Mage Adjustments:
I've made a small class change: the Battle-Mage's secondary special attack is different than it was before. Instead of an explosion of projectiles, players can control one specific burst in a single direction at the expense of Mana, similar to how the Ranger's secondary works.
Enemy Spawning Overhaul:
This change is actually fairly exciting! I overhauled how enemy spawning works in the Grasslands, Snowy Mountains, and Undercore zones. Instead of randomly sprinkling enemies over the entire map, I changed it up a bit, to where enemies spawn in clumps around the player after a specific amount of time, and continue to spawn until the player leaves the area. This cuts down on some pretty noticeable lag on lower-end machines that can't handle 100s of objects running around in the same room. This system inevitably experiences lulls in combat, but it works out for the better in most cases. I will continue to adjust some time variables to make the transition from clump to clump more seamless.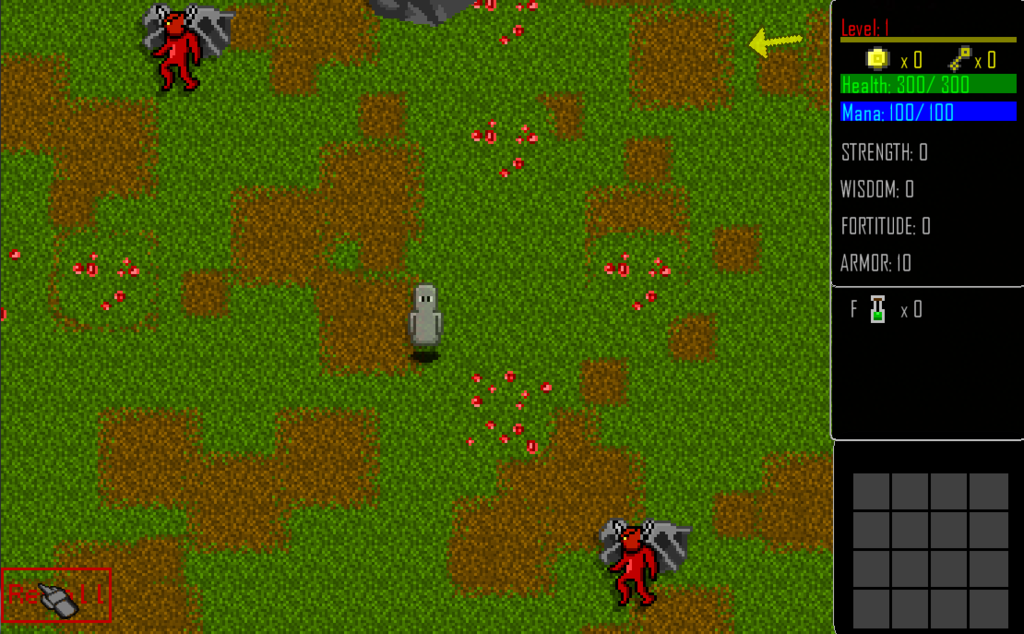 More Items:
There are about 50 items currently in the game, up from about 26 from the previous article. These items include: off-hand items like shields, talismans, spellbooks and daggers; the Exceptional tier for weapons, with Exceptional-tier art assets finished for armor; and different weapon types such as halberds and scimitars.
New Zone In-Progress: Ironhand Dockworks
Sometime in the near future, I will be developing a new zone for adventure mode: Ironhand Dockworks. Yup, you guessed it: it's pirate themed. Swashbucklers, outlaws, captains, cannons, pistols, gunships, rum, and drunken reckless abandon!
Planned features include:
- Randomly spawning houses with loot inside
- Randomly spawning rum bars filled with deadly pirates
- Roaming bosses that appear at random intervals
- Ships that can be raided for more booty and more bosses
- More pirate/colonial-themed items like pistols, bandannas, and cutlasses.
- And rum. Lots of rum.
If you want to keep up on all that I'm doing more frequently, check out the Dungeons of Daggerhelm Facebook page!