Hello there, friends, backers and fans of Dungeons of Aledorn.
The summer-time is over and with it also the holidays and numerous paralysing heat waves, that made our processors sweat like crazy.
Luckily, we´ve all survived the above mentioned development obstacles and we´re all well rested and back in the game on 106% production capacity level. But even during this summer most of us didn´t just stay idle and made quite a progress on all the "battlefronts" of creating DoA.
Our estimations about delivery of alpha version at the end of this year seem to have been pretty accurate. You will get your hands on a fully functioning first-person exploration and interaction user environment with dialogues included. Most of you are already familiar with our combat GUI, but it has also undergone some nice changes which will be of course not excluded from alpha. All that will take place in two bigger areas with several sub-locations and several quests for you to complete. That all should hint you the approximate vibe of our game-to-be. Everyone on TEAM21 can´t already now wait your reactions to our first playable build. Speaking of reactions, we´ve another great news for you.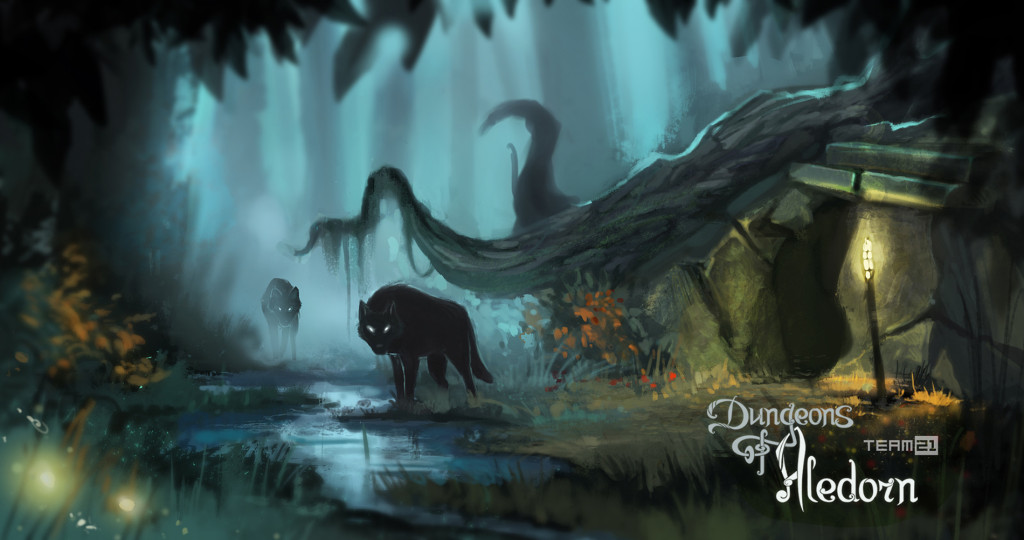 Many of you have stressed repeatedly, that you´d like to communicate with us on more regular basis and share your ideas about DoA on better platform than the KS-page comment section or in private e-mails. Your pleas have been thoroughly considered and we´d hereby like to announce a creation of DoA´s forum that will be available before the end of this month. Our forum was actually a part of our backers privileges, which means that it will be mainly accesible for them, but only backers of "Zombie" tier and those higher will be allowed to post their comments. These rules are just contemporary as many of our fans found about us after the end of KS so be sure to expect some changes to this matter in a future as the actual release date of DoA comes nigh.
Now, what´s exactly new in the game itself?
The last time, we wrote about creating and mostly finishing our game editors. Connecting the dialogues, quests and items proved to be more challenging and time-consuming than we´ve initially expected. Our dialogues´ system was originally supposed to run on an external software called Chat mapper. Sadly, it´s implementation into other editors would be more demanding than a creation of our own custom made editor, which was inevitably the way we had to go. This small setback was actually a great decision as it left us with more effective way of introducing all of the intended gameplay aspects with an unexpected ease, so the time invested has in the end paid off multiple times.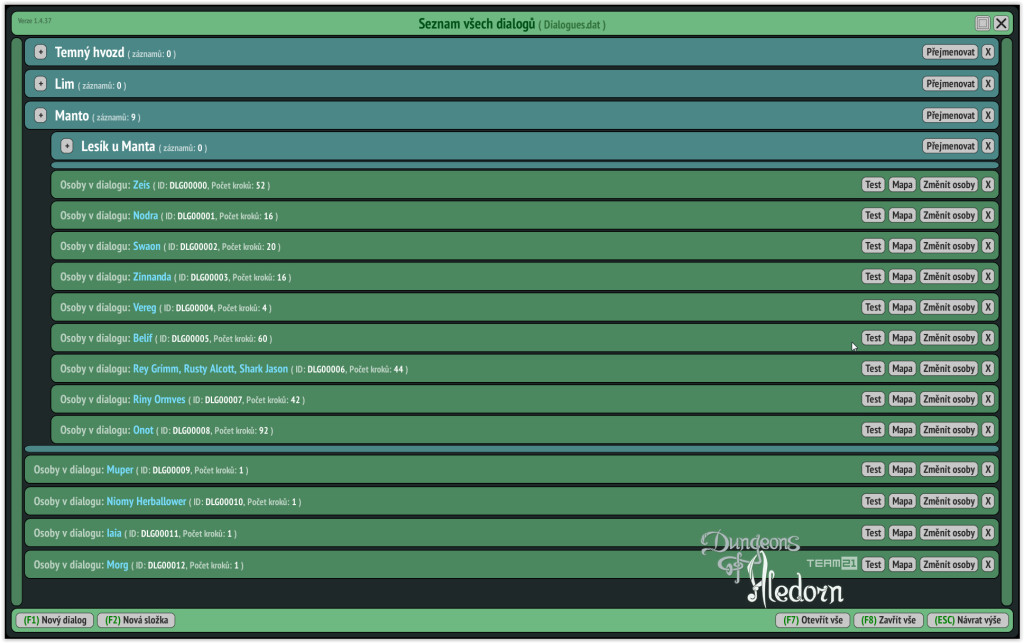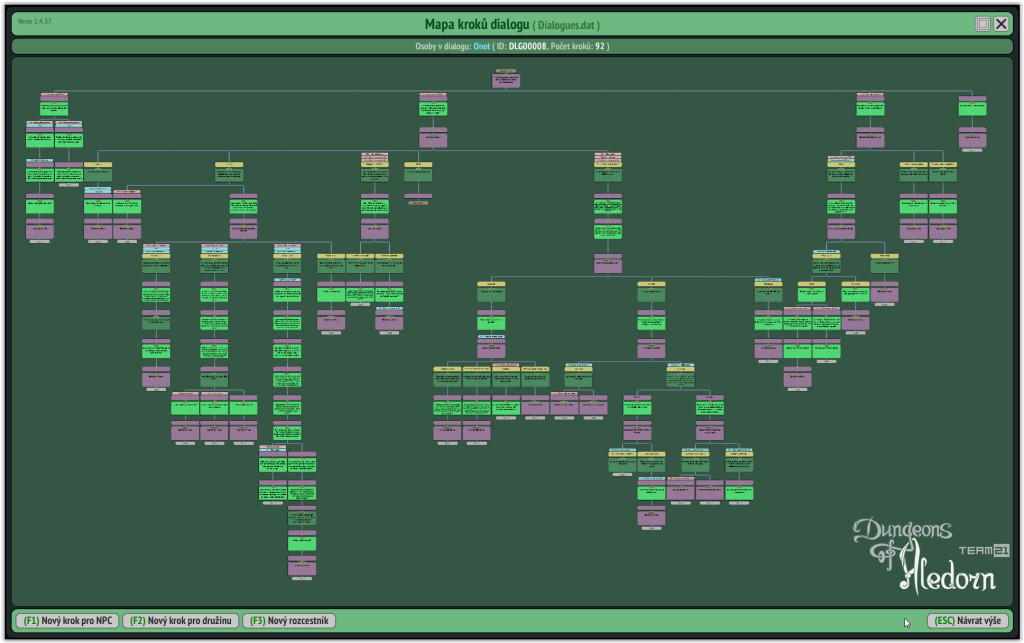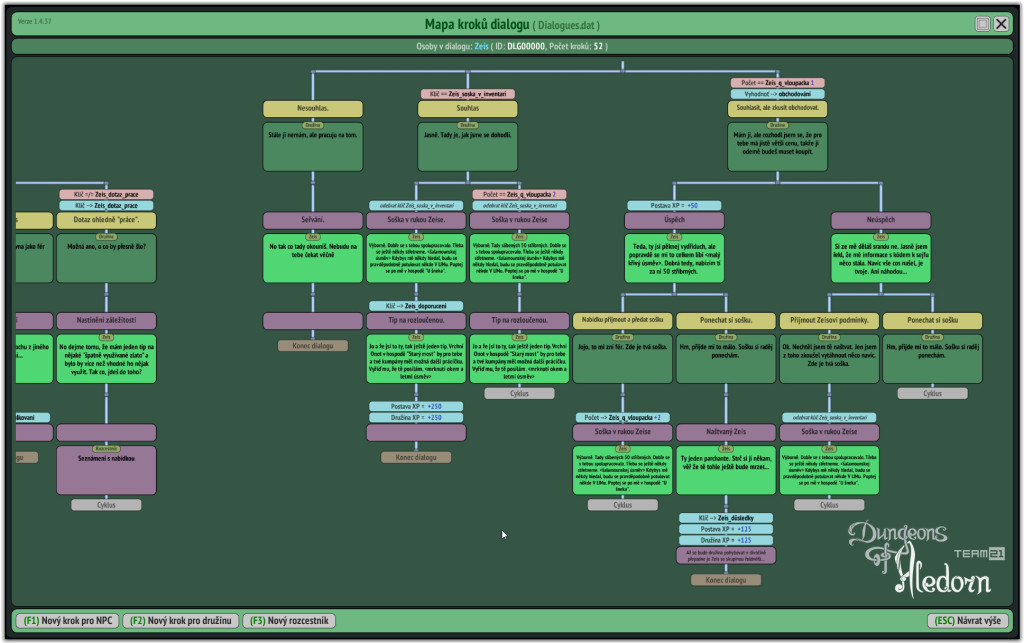 Our graphic designers have finished their work on exteriors and are now busy with interiors. That´s for the purposes of alpha mainly various city buildings´ interiors and a cavern for exploration and questing purposes.
The second team of graphic designers is occupied with character visualisations depending on their actual active equipment. Our goal is a creation of a user friendly environment where you might switch your gear and be immediately able to see the corresponding graphical change. You are now maybe thinking that´s not such a big deal at all, but fitting one model on a several constitutionally distinct being is a story for itself. Still, the graphic leader stays optimistic about this, supported by the latest outcomes of his team.
Our latest programming progress was an implementation of our NPCs´ AI. Inhabitants of our world now walk around, react to your presence both physically and verbally and generally enhance the feeling of a living and interactive world.
There´s still a lot to do this year and even more in the next one, but your comments, suggestions, former backing and continuous donations to our Paypal account have shown us that there´s an undeniable demand for games like DoA that keep us motivated to bring you the best we can. Prepare your questions and ideas for our future forum and get ready once more for a regular updates about the development of DoA. Thank you all for your faith and support,
for Team 21,
Nefarit
Translated to English by Dr. B.