Vote for us and help Dungeon Rushers to come on Steam: Steamcommunity.com
Gameplay-wise, Dungeon Rushers is divided into two parts: dungeon exploration and turn-by-turn fights.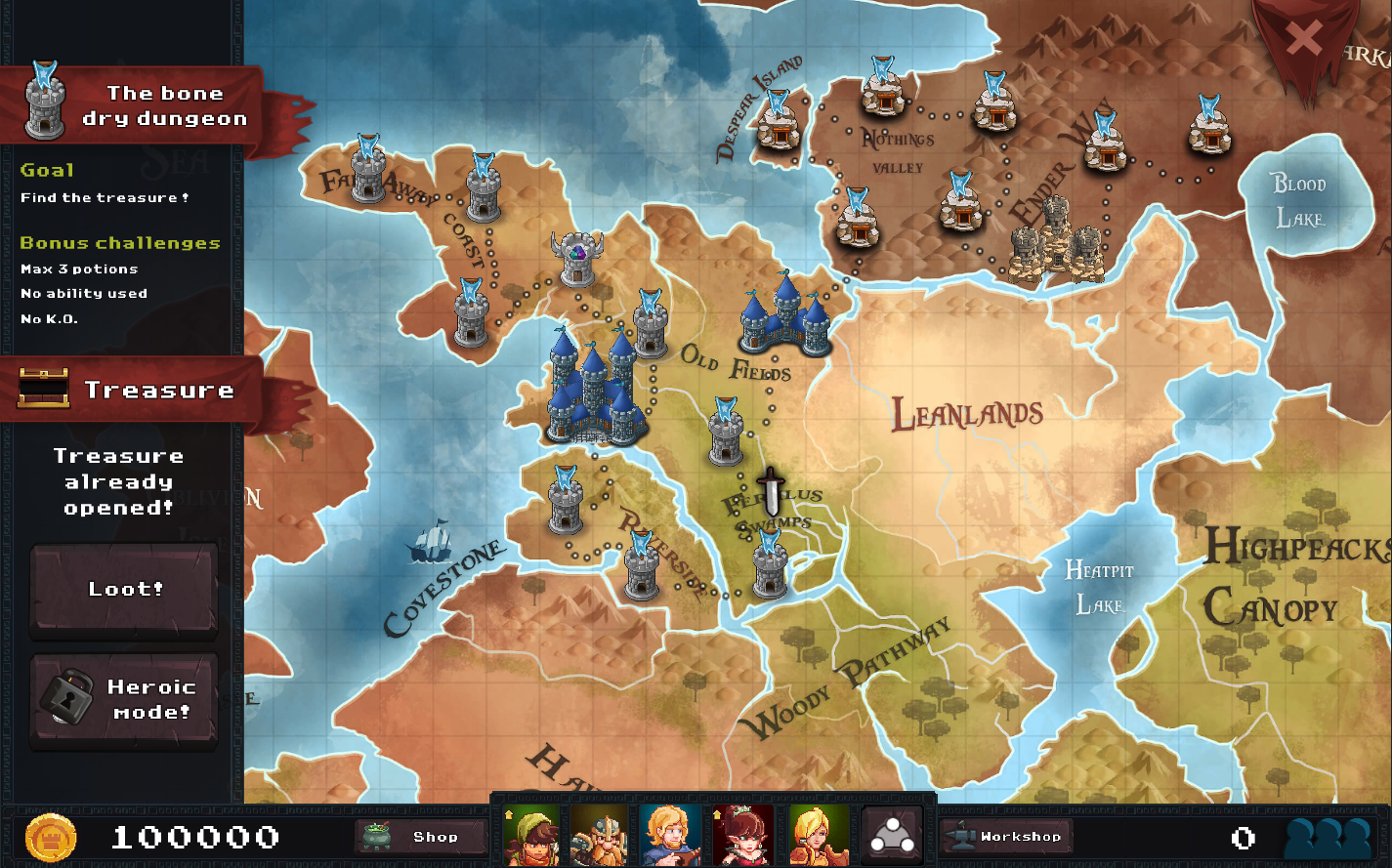 During the exploration part, players control a token symbolizing their team and can move from one room to another. Treasure, trap or monsters? They will have to find what is concealed in the next room blindly… or choose to consume some stamina to use out of fight abilities and unveil the content of nearby rooms.
With vicious traps to deactivate, heroes to heal and monsters to slaughter, it is best to pace itself by taking the time to craft new weapons and equipment to prepare for the next dungeon.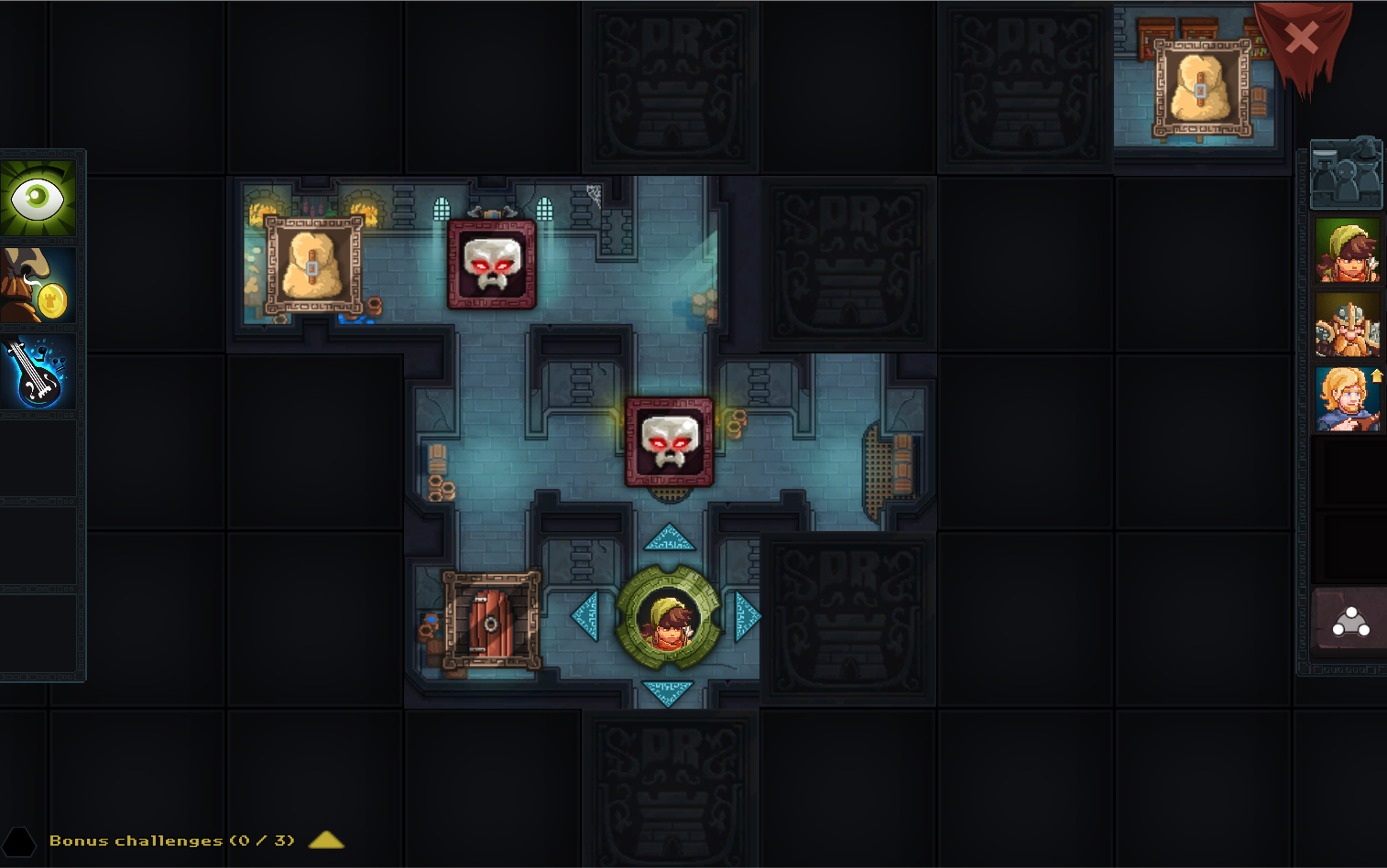 Fights are based on an old-school turn-by-turn system requiring tactical choices. The fighting order is determined by characters' and monsters' self speed. When player's turn comes, one skill out of three must be selected to attack an enemy or to buff an ally. If basic attacks don't consume mana, others do, forcing players to carefully pick their blows to prevent from running out of mana. You can also choose to switch position between two characters to protect a wounded one or take a potion to refill life or mana during the fight.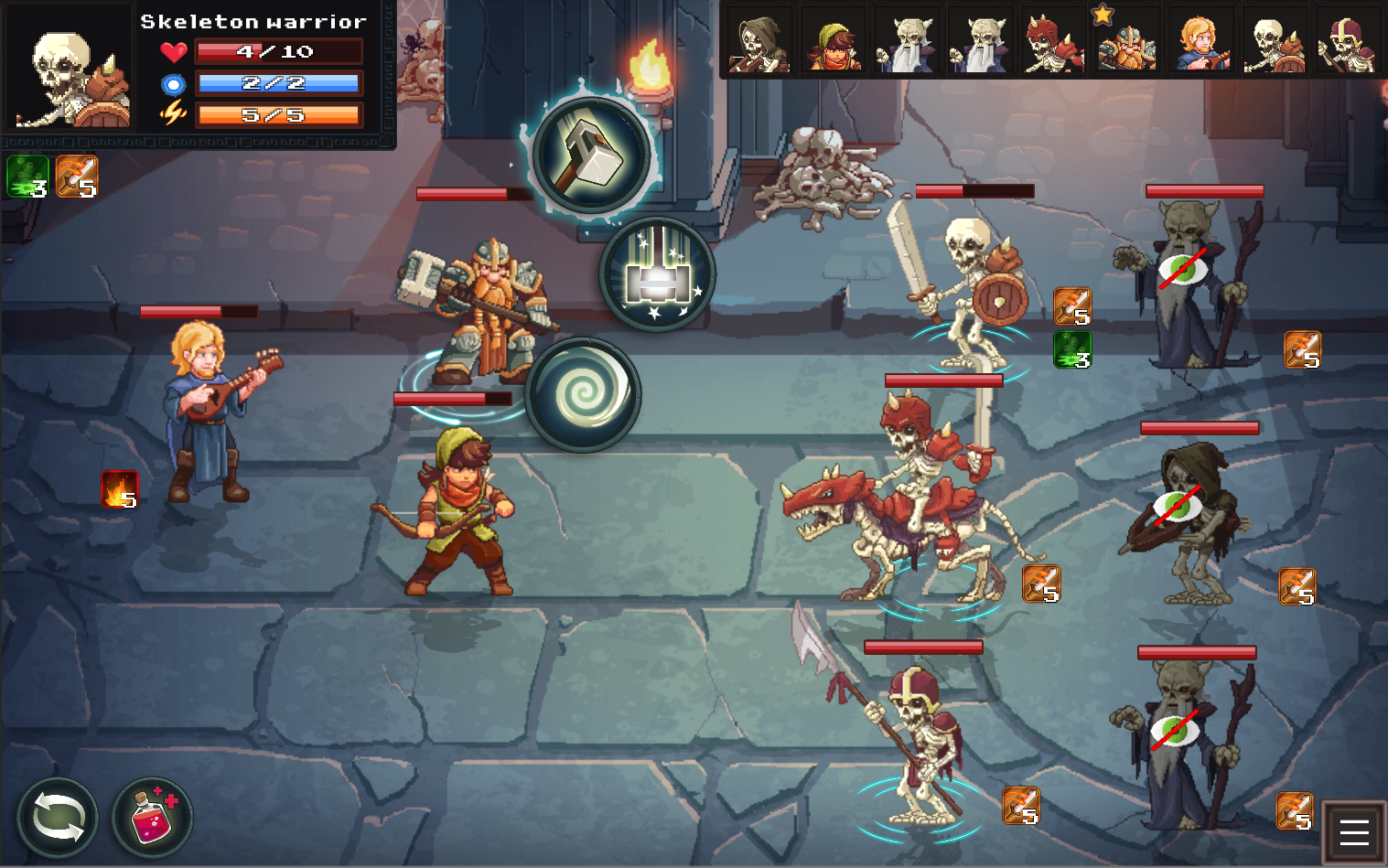 Finally, Dungeon Rushers offers a multiplayer mode based on a dungeon builder, allowing players to build their very own dungeon. The goal is to protect their treasure by building the most secured dungeon.
Easy-to-use and ultra-complete, the dungeon builder allows players to manage rooms, create deadlocks and place traps and monsters to repel looters coming from all over the world!