Link to the latest Unity webplayer:
www.successfulhero.com/UnityDM/Beta0907/Beta0907_nc.html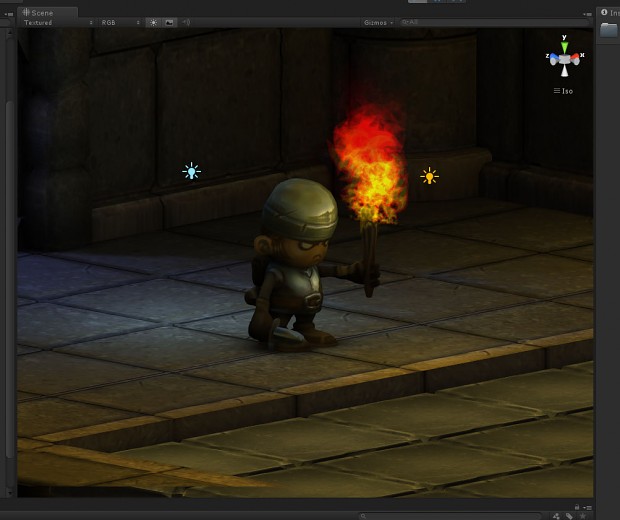 I have just done my penultimate chemotherapy session (23 of 24) and am slowly creeping out of the "chemocoma" and found some time to make some updates to Dungeon Memory.
Graphical Changes: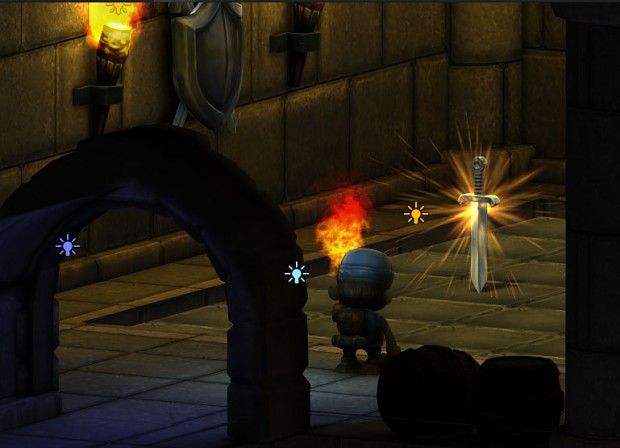 I have changed the background graphics to a "crisper" style with some ZBrushed graphics.
It is just a temporary practice run of the graphics, as I will make it more modular and more interesting.
The goal is to change the theme of the backgrounds every 10 levels, and add some uniqueness to each level for the final game.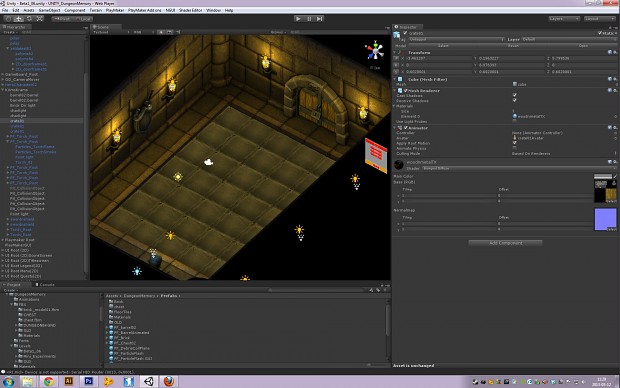 I have also started to substitute the drawn 2D objects for 3D objects, adding a barrel, sword and shield to the game. I will probably have a colored block underneath each item, as it looks quite "barren" at the moment. The 2D images have a "color-code", green for "good" and red for "bad" tiles, which I kind of like.
I have made some effects with the particle system "Shuriken" in Unity, but some features can´t be controlled by "playMaker" (the visual programming tool I use) at the moment, so they will become more "interactive" at a later date.
Gameplay changes:
I have changed some of the pacing of how one receives messages and feedback to loot and such. It is a bit inconsistent at the moment as I am experimenting with it.
Also I got the suggestion from a member of IndieDB to not deduct TORCH from a completed match as some kind of bonus.
It sounded great, but when trying to implement this I figured that rewarding a "bad" match would be counterproductive. Instead of making a complicated system that a Player probably never would understand unless I wrote a tutorial or manual for the game, I decided to botch the idea.
What I did though was to change the price of TORCH in the shop, so it is much cheaper to buy TORCH and thus easier to extend the game. My biggest problem now is to teach a Player to use the store to extend the game. A tutorial would be nice, but at the moment there so much else to do to properly show the concept before will work on a tutorial.
I hope You will enjoy the game and please provide feedback if you find any bugs or "features" that need to be corrected!