ManyHat... ?
Just some quick information about ManyHat. We are 12 people from The Game Assembly. Not the typical "we make video games - school". Here we build our own engines and make a total of 8 games in different groups and compete against each other under tight deadlines. Each game is developed during 8-10 weeks half-time. In this project we get 10 weeks full-time.
What do we do during the other half? Well for an example the level designers study theoretical design, 3d, editors, scripting etc. The artist have classes in anatomy, advanced 3d, 2d etc. And the programmers take classes relevant to the game we're working on for them to be able to build these engines and even provide the rest of the group with tools.
This is our last project together as a group and this time we got to choose any type of genre as long as it's playable in both single and multiplayer. So.. we're making a dungeon crawler! ;)
Progress
The first two weeks has been mostly concept drawing, discussing mechanics and building the basics of the game. Since we continue working on the engine we had for Transphoria we already have a working pipeline.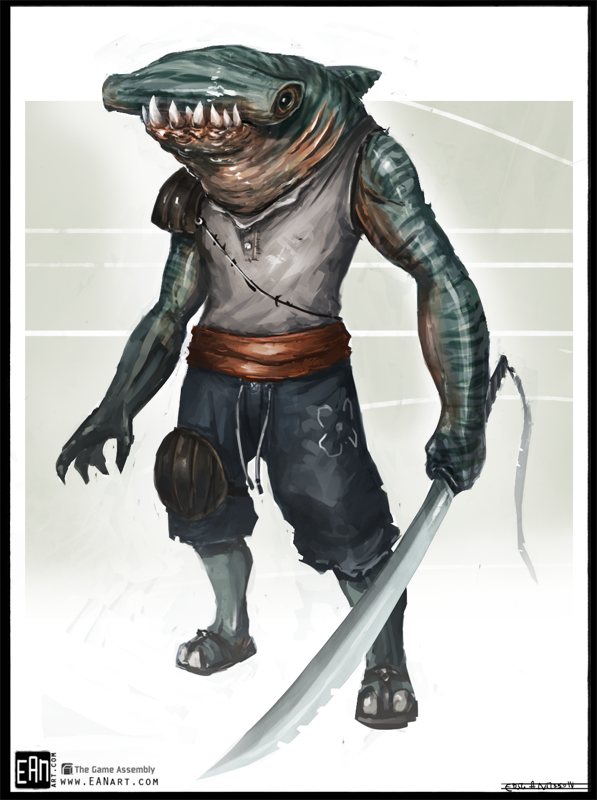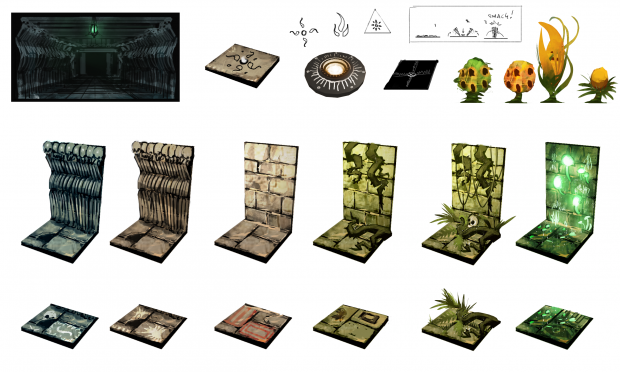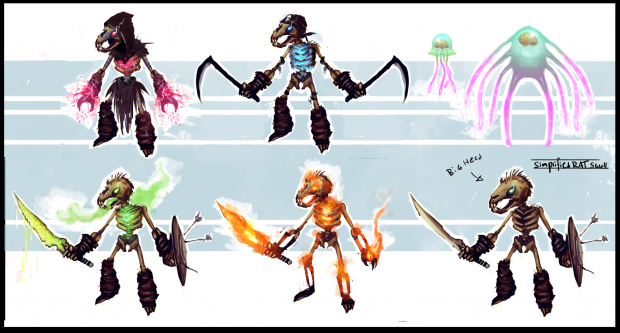 Here's a few things we have in game at this point:
2 different attacks
a dash move
killable enemies that run towards the player
XP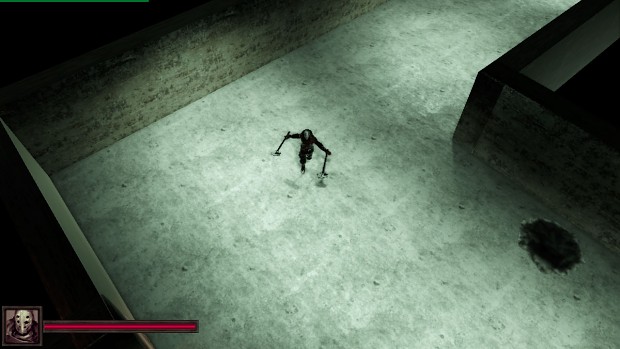 First in game screen (only placeholder visuals)
Scope
Our goal is to have a few different playable characters, a variety of enemies, loot (weapons, armor), boss fights, traps and maybe even have areas that you have to co-op with a few friends to gain access to special loot.
Next update will be next Friday and will be less text and more cool stuff ;) Feel free to ask questions and we hope you will track this game and/or support us on facebook.
Love
/ManyHat