---
Dungelot is an attempt to make roguelike and dungeon crawlers simple and user friendly for mobile gamers. We worked hard on this goal and soon will release our game.
---
Gameplay video
---
Battle system
The biggest change from first part is adding attack speed timer to monsters. Now all monsters attack with different speed so there is a chance to end fight without being hit.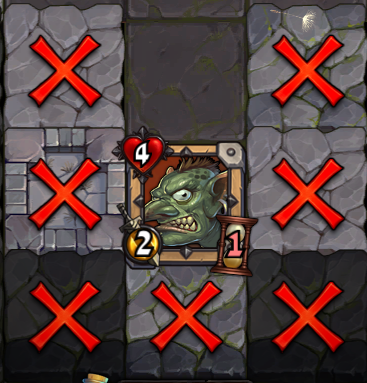 Shields
Creatures and heroes may get armor that is counted in shield points. Each point absorbs 3 damage points. The absorb value may vary depending on buffs and hero skills. So if enemy attack you on 2 damage points you lose 1 shield. If he attack you on 4 damage points you lose 2 shields.
Totems
Totems are special debuff units that can harm hero or support monsters with health, extra attack points or by giving shield points. Totems can be destroyed by using mana points.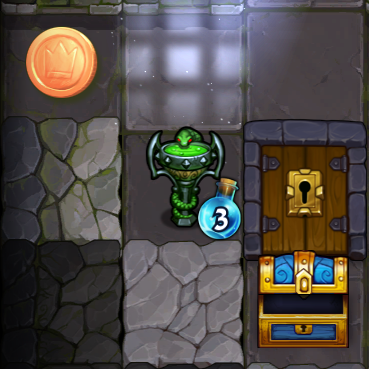 Special blocks
Special blocks can be detected by sparks at the top. There are 3 type of special blocks:
Mana block (gives mana point)
Attack boost block ( gives extra attack on next hit )
Shield boost block ( add extra shield points )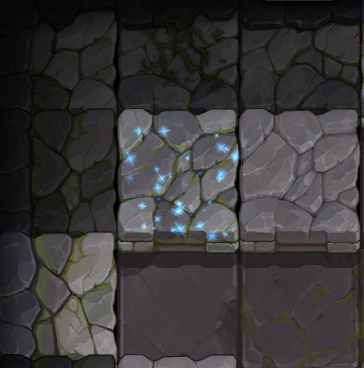 Monster types
All creatures in game divided in 3 type groups : normal monsters, elite monsters and boss monsters.
Normal monsters have standart rates, they are most common enemies, pretty weak and can be easily discovered.
Elite monsters are rare and strong enemies. They have higher rates and 2 random abilities making fight with them unpredictable. Also elite monster drop blue chests with useful loot.
Boss monsters are event stronger thatn elits, have 3 random abilities ,extra armor points. Each dungeon has 3 bosses. By killing boss you get master key ( collect 3 of them to open next dungeon ) and piece of new gear that can be modified in future.