______________________________________________________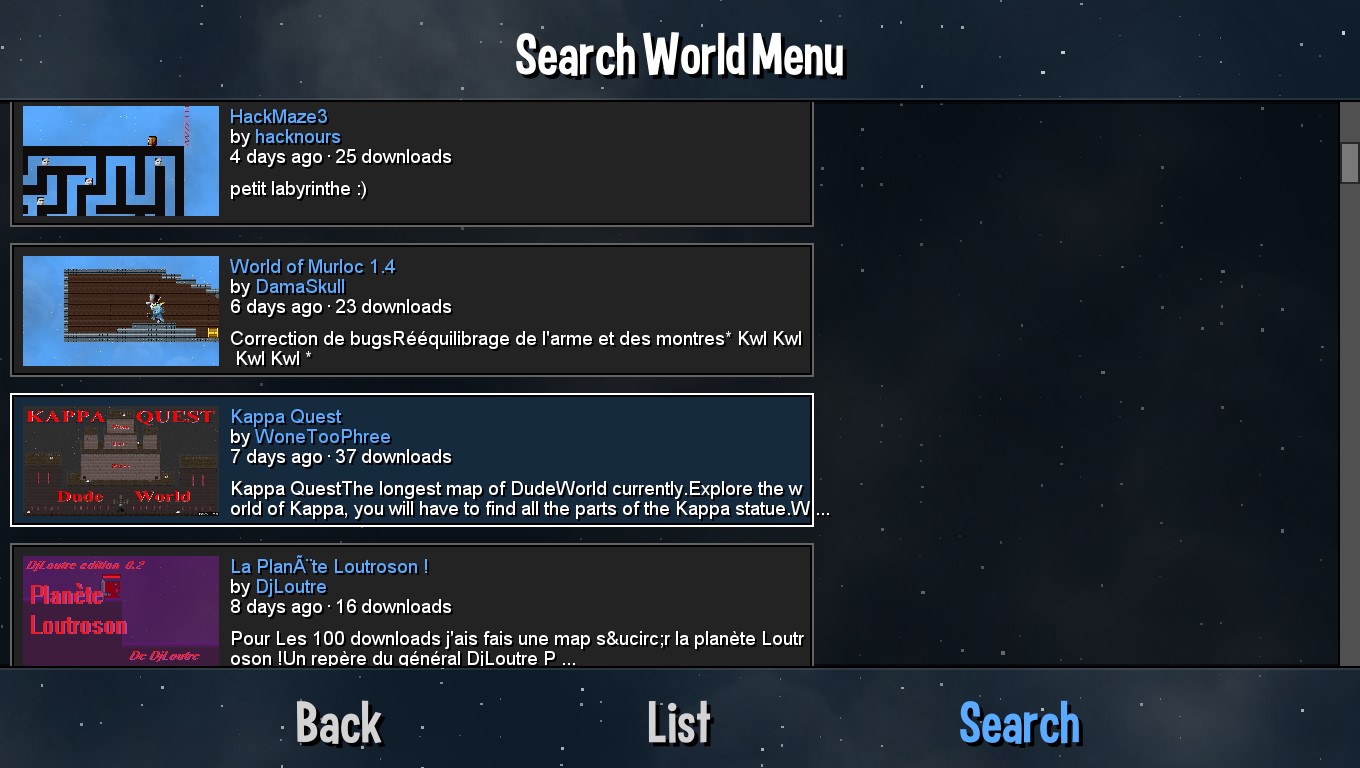 Dude World Indev 0.20 is available for download! This update include a new download manager that allows you to download as many world as you want faster than ever before.
We also made a new official trailer for Dude World (See above) :)
NEW FEATURES:
13 New Worlds Made By The Community (You can download them here : Download)
New Trailer
New Download Manager
Download a new world is now 2 times faster
Search World now downloads thumbnails
Search World Description is better displayed
New Search World Engine
Download a new map now uses Threads (no more "not responding" warnings)
You can now download multiple worlds at the same time
You can now play/create worlds while other worlds are downloading
New Download Progress Bar
BUG FIXES:
Fixed Delete Frames bugs
Search World Menu is not lagging anymore
DOWNLOAD DUDE WORLD: Click here
UPLOAD YOUR OWN WORLD: Click here
WATCH US IMPROVE DUDE WORLD: Click here
Here is the Download Manager, you can now download as many map as you want at the same time.