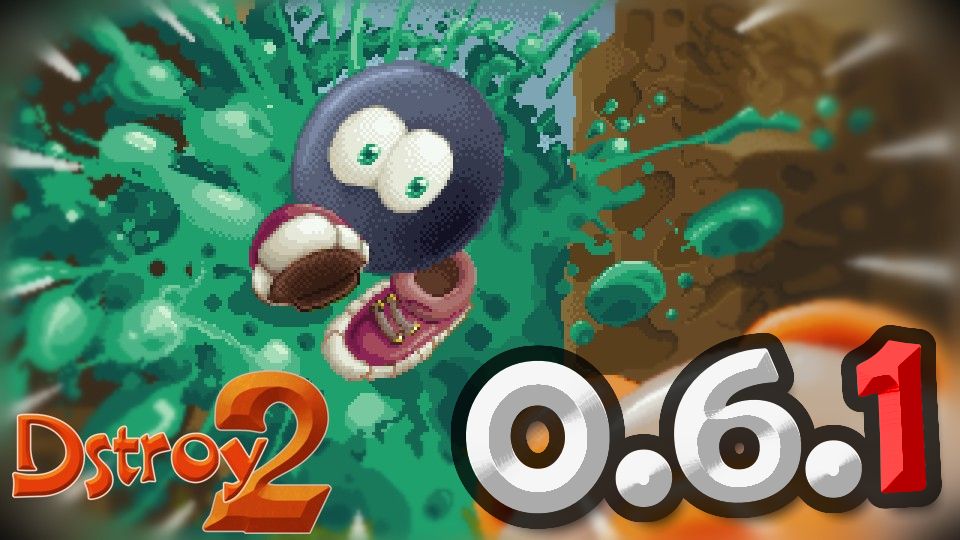 Hello, Boodies & Boodettes!
This time around, we decided to change a bit the way we're delivering new content and, instead of releasing a big update in a few months, we worked on a smaller update that's ready only a month after the last one.
However this update's content is still interesting, from a player point of view: it's focused on the Survival mode that we improved and got closer to beta quality. Moreover the PaintBomb mode has been updated as well
Overall, 0.6.1.x version is still a consequent add on compare to 0.6.0 ones, and really validate the differences since 0.5..
What comes next will sometimes be less visible (such as optimizations, for example), or will take longer to achieve, so next release might be a big 0.7 in few months. We're still hoping to have a first sound integration pass done for 0.7 as well.

Until then, don't hesitate to reach us and send us any feedback here, or from our many social network channels (our Discord server included). & Follow us to be sure to be notified of future updates.
Cheers.