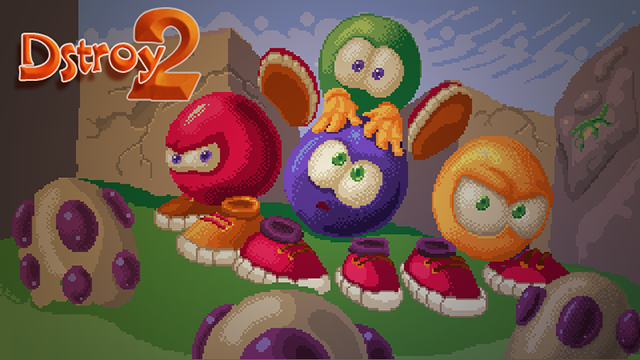 Hi Fans, Random or Curious reader! <3

After a few weeks of delay (we originally aimed for this build to be released end of September), our latest stable build is finally ready and you can download and play it here now!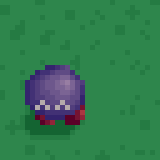 So what's up, what's new?

- Linux version. - Welcome to the Linux community, we're so happy anyone using this OS can now join us. We're no Linux experts, so please let us know about bugs, issues or if you have any other kind of feedback. This will help us make the game run as well as on Windows.
- Teams - Created to play 2 vs 2 players in the Paintbomb mode. We kept it available for any other tournament modes, just in case..
- Shadows -Simple sprites for now, they bring depth to the entire game.
- Zoom in hurry up - They are so nice and pretty!
- Teleports - made to improve the 'Dstroy - Grand tournament' mode.
- Survival Mode - Try it! It's a very rough Rogue-like generated test at the moment, but it's showing promises.
- Spikes, Slime, Freeze... - And many other bonuses, penalties and graphics improvements.
Also many other little changes and probably a few new BUGS as well...
Please let us know about them! Any kind of feedback is welcomed.!
Cheers!
-------------------------
Downlad Dstroy 0.3
-------------------------