I've now fleshed out some of the skills for the Druid hero character. The main skill the druid possesses is Metamorphosis - the ability to transform himself into other creatures for a short period. That whole mechanic is mostly complete; the caster temporarily gains the stats and skills of the target creature (except for mana), and of course their unit sprite changes accordingly. There are a few little details still to do, like locking out access to the inventory while transformed.

The Druid will be able to unlock several versions of the spell for different target creatures, but starts with Metamorph: Giant Spider.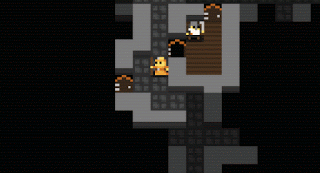 Druid becomes a Giant Spider

The other starting spell for the Druid is Summon Animals, which is really a variant of the Summon Undead spell of the Necromancer. As the Druid levels up the spell, the animals will get more numerous and/or powerful.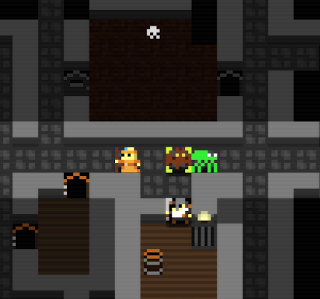 Druid with summoned Bat and Green Spider