Well... i want say - i really miss for You. And want to say that i'll try make waiting process be more comfortable for all passengers of Drake flying company. At this time we open door to world of concept creation. How people can create good concept of anything? Thousand ways we have to do it. I tell you about one of them.
Each day we look at the many objects in this world. Look around... what you will see? Cars, vehicles, vessels, buildings and structures - all of this have a style. Thousands designers work on objects every day and actions many of them written via gold lines of style in Great Gold Book of Best Design Solutions. No... no... no... don't tell me that is not true. Look at old american cars, on the old air-vessels... you see in this world something better than that cars?
No... i can't hear you. A hear only one type of guys and girls which have a similiar point of view on the best design direction. And... come back to princip of design creation. How i made design for some of vessels.
We must (as other designers) take this "golden lines" from good objects of this world and mix in one new thing. We don't want steal the other ideas - but we want use objects which familiar to other people. How it's happen in my head?
I'm wake up, walk to my PC, sit on the chair and look around. I'm drinkin cup of cofee and saw the broken toy on the table surface. My child very love vehicles like a tractors and crane. I look on the broken truck and understand that i love forms of cockpit. Between this and then i saw the spectacle-case which remind me gas balloon. I'm take the "balloon" and put on the top of this ballon broken cockpit. On the back of ballon i put the second part of brocken truck and insert cap from bottle to the nose of ballon, and... Here i am - vessel from Hind.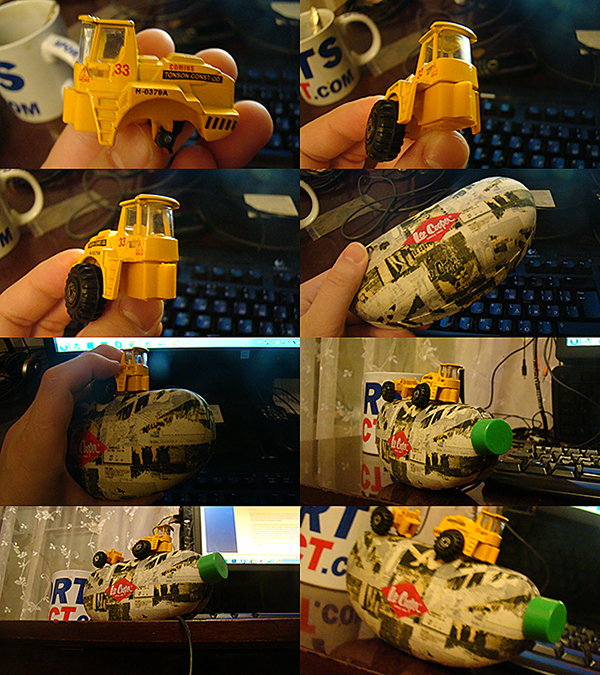 Half of deal is made. Second part is a work with the pen. Swing pen there, swing pen here, - i have a sketch. What's a big deal? All objects that you have can be used in creation of concept-art. And even you can't made the good sketch - you can make sketch via another way.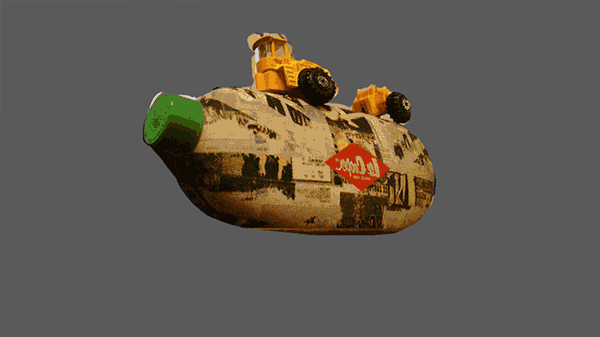 I heard that models of vehicles for cult movie "Alines" James Cameron made by himself and he made that via part of toys. I'm not a James but why i can't use similiar way? I can. You can.
All you need in this case - a few objects from the real world, a camera and a little imagination. And... some like a magic tablet to describe all this.