Work on Dragon Audit is proceeding nicely. Much of our focus recently has been on getting interactions, flashbacks, and cinematics created.
Here's a few GIFs of our work: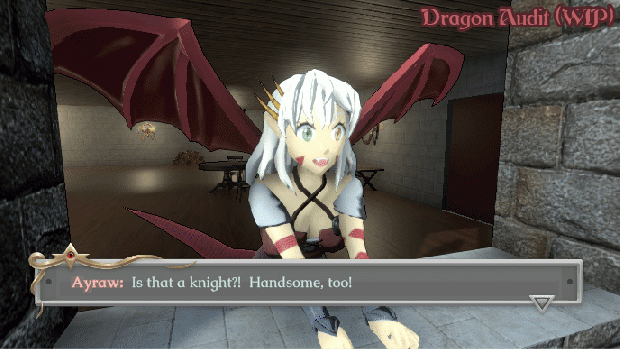 Our dragoness spots our knight! We had to figure out some crafty tricks in Unity in order to be able to sometimes have her tail animated and sometimes driven by physics.
George embarks on his quest, leaving the safety of town. There's monsters outside! (They turn out to be nice though.)
For more information on the game, check out our website at Dragonaudit.com as development continues!