Hi everyone,
There has been a huge gap in between development updates, which I apologise for. I got caught up with other work commitments so I haven't had a chance to work on this game much.
However, they are dealt with now and I am back in business, as is Dr. Bones! Here is the new title screen / poster that I made to get back into it.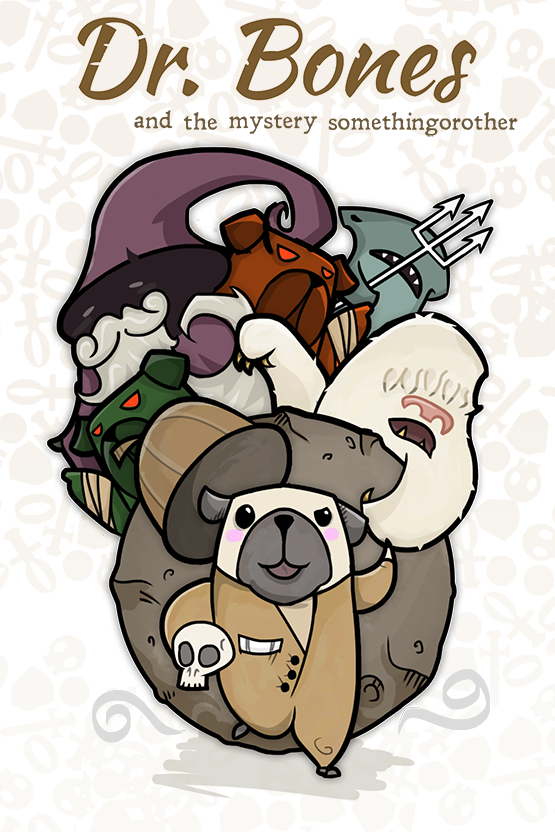 First up I will be going through and redoing all of the menu screens, as seeing them with a fresh pair of eyes they look pretty rough.
I have completed one of them that you can see below, and the others are all sort of 50% done, just bits of missing functionality. The idea is to base it all around Dr. Bones trunk, which contains things like his passport, that you can use to select levels.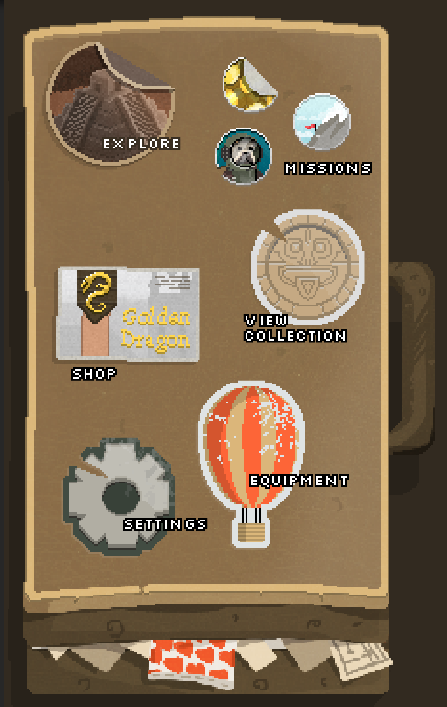 Once these are all dealt with I will move onto finishing off the bits in game, then finally doing some testing and tweaks for bits that I'm still not happy with, like the in games GUI.
All in all I'd say the game was about 80% complete, so it shouldn't be long until it is ready to release. In the mean time, I'll make sure to keep you all informed about what is going on! Please do comment and such, I'd love to know what you think of what I have so far.