Our second game- WordTrap Dungeon, is ready for download in a free pre-alpha version, through our Beta Program. Go inside, register, play and give feedback so your name can be mentioned in the final game credits.
Here's a short gameplay video of the current version:
---
---
WTF IS WORDTRAP DUNGEON?
It's a crossover, word spelling game, mixed with classic dungeon crawler mechanics. The rules of the game are simple:
form words from available letters
attack monsters with a magic spell formed by the letters
be quick, as the monsters are anything but friendly
defeat the enemies and collect the bonus letters
advance through the dungeons
The game is available on Windows, Mac OSX and Linux. Please note the Linux version has been tested only on Ubuntu and Debian.
---
How can I download the game?

Early version of WordTrap Dungeon can been downloaded by anyone, who is registered to our Beta Program. You can register or login (of you already have an account) to the program here:
Beta.crunchingkoalas.com<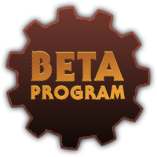 Our Beta Program is a kind of a crowdsourcing initiative, which enables everyone to play, test and send feedback on early versions of our games, for free.

Everyone who actively participates in the Beta Program will be mentioned in the final game credits and will hopefully have an impact on the look and feel of the final game. We're also planning on rewarding the most committed Beta Program members with full versions of our games and discount coupons.

At this moment there are nearly 2500 people registered to our Beta Program.
---
HOW WILL THE FINAL GAME LOOK LIKE?

That the game will be available in the following languages: English, Polish, French, German, Italian, Spanish
The full version of the game will feature:
2 game modes: Story (which will tell us the tale of a young wizard, trapped in a magic tower) and Arena: where players will try to defeat as many monsters as they can before keeling over
a simplified RPG system including statistics, levels of experience, items and lot's of loot
varied types of dungeons, swarmed with different kinds of enemies, including every-day dungeon fellas (rats, bats and beholders) and bosses, unique for every type of dungeon
Still, there are few features/things that we are not sure about:
Multiplayer Arena mode, where players can spell words against each other
An open Level Editor, where everyone can make their own levels and upload them to our server
Other languages support (Portuguese? Russian? Korean? Chinese?)
An encyclopedia / dictionary system, which will allow players to check what's the meaning of a word they just spelled
We would really like to implement some of those, but it really depends on how the community feels about the game. Please go to our forums and write a post in this topic if you feel those features should be implemented.
Available platforms:
WordTrap Dungeon will be also available on Ouya, we will release a pre-alpha (or later) version of the game when the console is on the market. We are also seriously thinking about bringing the game to iOS, Android and Kindle, but let's not get ahead of ourselves… We are planning on releasing the final, PC/Mac/Linux version of WordTrap Dungeon in the second quarter of 2013.
---
BACKGROUND STORY & OUYA CREATE CONTEST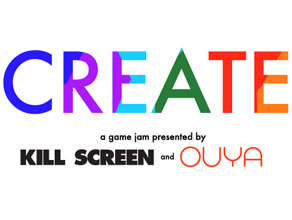 We have been working on this game for some time. Early prototypes has been created in November, but due to poor tests results, we decided to abandon the project.
The project has been revived in January, when the Ouya CREATE game-jam has been announced. We have rewritten the game from scratch, redesigned all the mechanics and remade the assets so they would fit the OUYA console, personal computers and touchscreen systems.
If you like the game, please support us by going to Killscreendaily.com and clicking the Like Button and the Tweet Button.
---
If you want to follow new versions of WordTrap Dungeon read our blog: Crunchingkoalas.com , follow us on Facebook or Twitter.
Thanks!