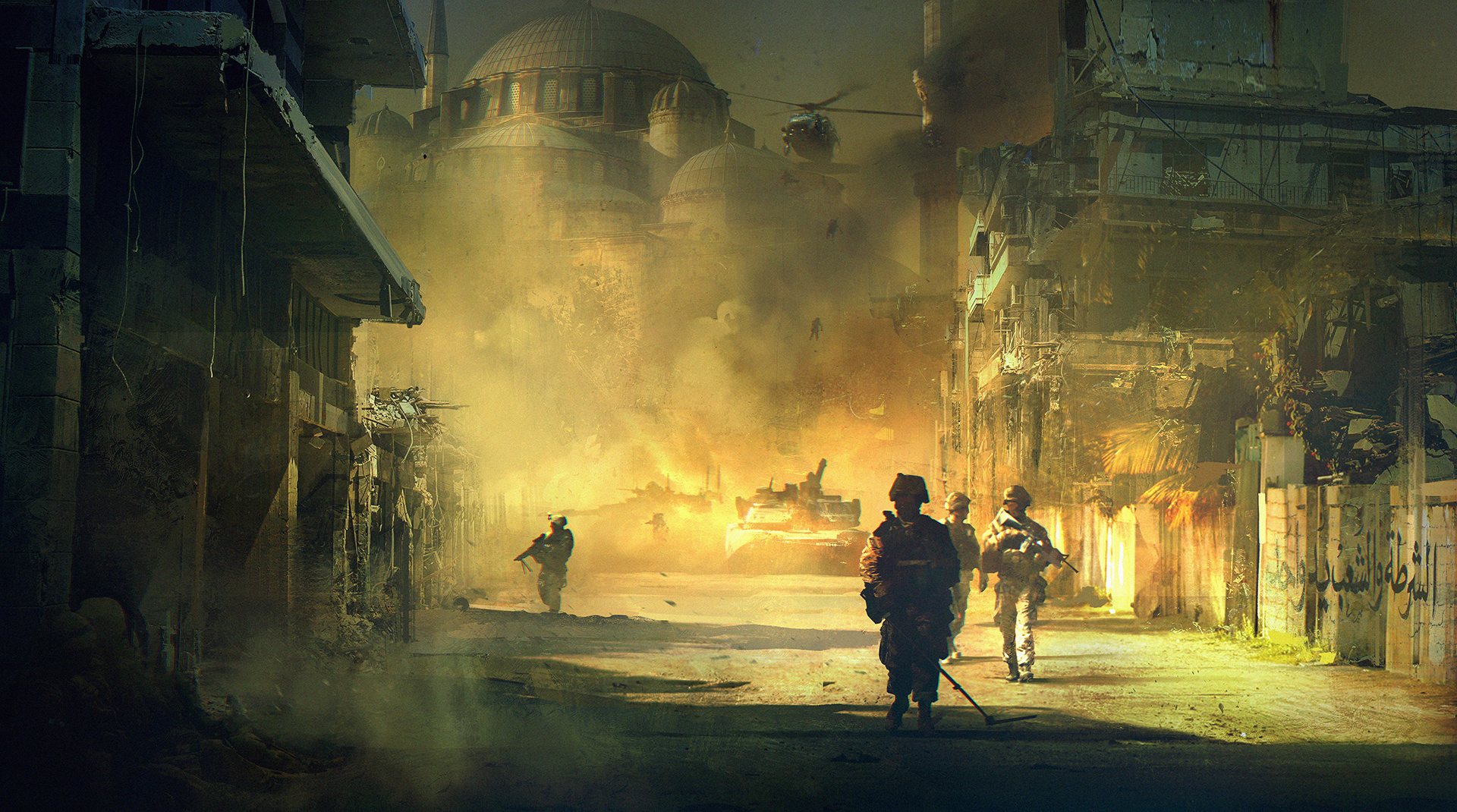 Key Features
Faction based combat allows you to play from multiple perspectives and encourages a large variation in gameplay depending on the strengths/weaknesses of the factions themselves as well as the chosen campaigns, equipment and personnel.
Open world conquests/campaigns ensure that the options are never linear - if you decide that a tank convoy is the way to go over a conventional paratroop drop then 'so be it'.
Assume the position of any of your deployed units in realtime. Whilst deployed units will auto resolve battles on their own you can abandon control of a squad to control another in order to provide more convincing co-ordination.
The 'imperium' system represents a factions influence within a state (or province). The imperium of a state can be boosted in a multitude of ways ranging from military to diplomatic methods although each state's populous will have varying levels of hostility towards your actions.
Each faction isn't bound to its initial goals, if you want to flip the table and convert the U.E.F. (United Expeditionary Force) into a warmongering subjugator then you can by all means do so! The decisions you make however have differing effects rendering certain strategies more potent than others for each faction.
Each player begins with a signature set of gear that can be upgraded over time. However, certain combinations of otherwise inaccessible gear may be more strategically advantageous depending on the unit types.
Links