We are currently seeking votes for our latest title: "The Tale of Doris and the Dragon - Episode 1" on Steam Greenlight! You can vote here: [VOTE FOR DORIS]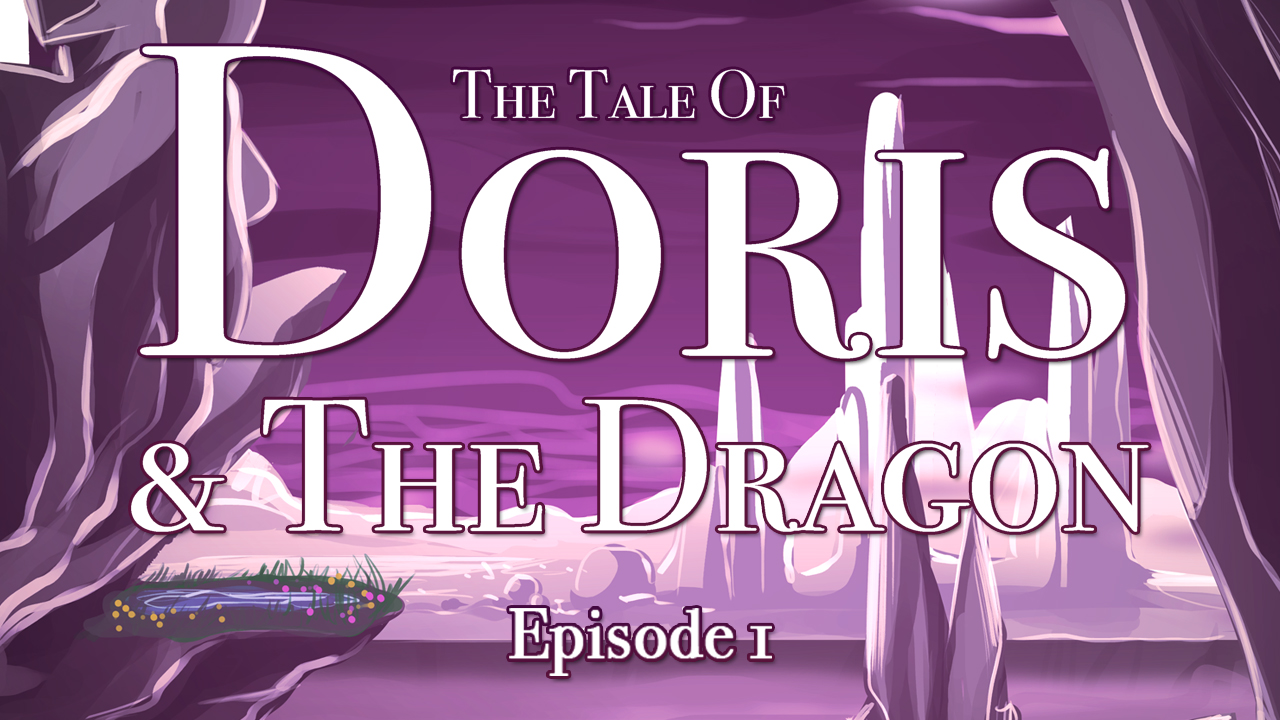 The Tale of Doris and the Dragon is an episodic, point-and-click adventure game series featuring an elderly lady named Doris who finds herself in Purgatory after passing away on earth. On her journey, Doris meets many weird and wonderful characters that help or try to hinder her progress. Out of this, an unlikely friendship emerges.

Purgatory - Doris finds herself in a strange land with no hope of returning to the world she once knew. After passing away on earth, our brave heroine must journey through the afterlife in search of her husband, Albert.

Puzzles - On her journey, Doris meets a cast of Underworld natives that aren't always the most helpful. Solve puzzles and help Doris nag her way through the red tape of Limbo's middle management.

Peril - You wouldn't think it, but the After life is a dangerous place. With the help of her new found friends, Doris uncovers a sinister plot which threatens to destroy both life and death itself.

Visit www.dorisandthedragon.com for more information about the game!
A prototype of the game was released last year on Newgrounds and GameJolt to hundreds of positive reviews and thousands of plays across the internet. This is a screenshot of the BETA release: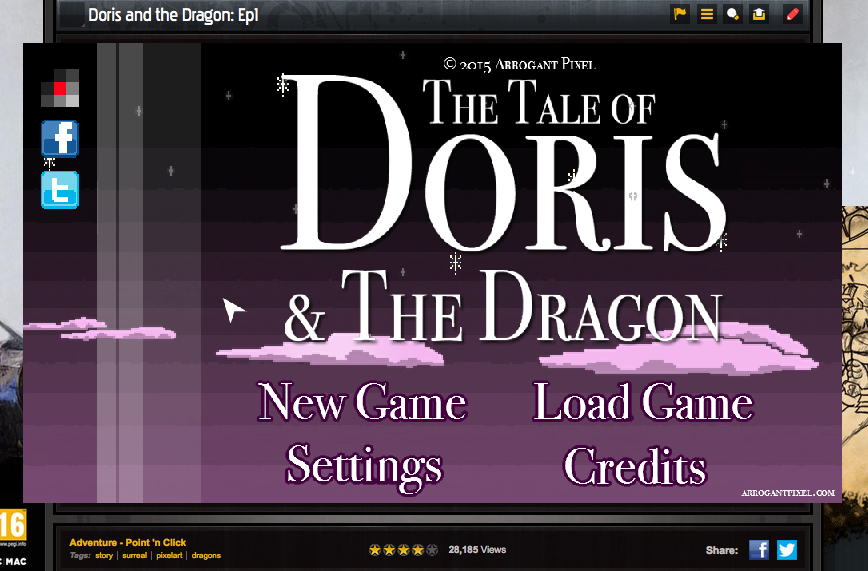 We've recently launched a podcast series so you can keep up to date with us there. We have taken on a bigger team to tackle the next two episodes of The Tale of Doris and the Dragon. We aim to post at least once a week:
Key Features of The Tale of Doris and the Dragon:
* A RETRO, PIXEL-ART GAME which reminds you of those 90s classics that you couldn't forget if you tried. Inspired heavily by LucasArts games such as Monkey Island and Grim Fandango.
* A POINT AND CLICK ADVENTURE is a game genre that emphasises puzzle solving and quirky narrative. The minimalist nature of the interface allows the player to simply 'point and click' to explore the world.
* CREATED BY AN INDEPENDENT COMPANY which means that we 100% self-publish, self-fund our project and in-house all of our production
* MUSIC AND SOUND DESIGN has been important to us in every game that we have created together. The Tale of Doris and the Dragon is no exception, with a haunting soundtrack by AssadB; foley and sound design by Ryan Callard.

+.+.+.+.+.+.+.+.+.+.+.+.+.+.+.+.+.+.+.+.+.+.+.+.+.+.+.+.+.+.+.+.+.+.+.+.+.+.+.+.+.

Feel free to reach out to us by e-mail or social media channels
Links and contact info are all below! We always try to reply :D

PRESS CONTACT: jay@arrogantpixel.com
FIX THIS BUG: ben@arrogantpixel.com

PRESS KIT: www.dorisandthedragon/press or wwww.arrogantpixel.com/press

We love you guys for all your support this year. Bigger and better things coming, we promise.

TO KEEP UP TO DATE WITH ALL THINGS DORIS, sign up to our mailing list!

WEBSITE: Dorisandthedragon.com
FACEBOOK : Facebook.com
INSTAGRAM: Instagram.com
TWITTER : Twitter.com
WEBSITE : Arrogantpixel.com
INDIEDB: Indiedb.com